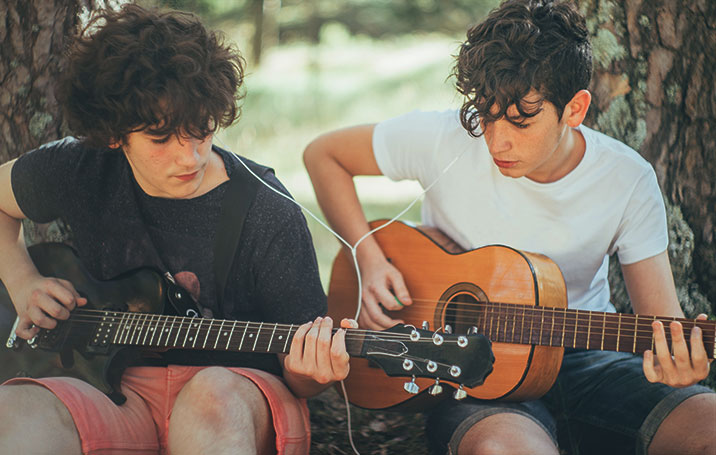 They used Pinterest to find new songs to learn
Join Pinterest to find (and save!) all the things that inspire you.
50+
billion Pins
to explore
15
seconds to
sign up (free!)
Nora Ephron
Wise Women, Nora Ephron, Crossword Puzzles, Heartfelt Quotes, Motivation Quotes, Girls Power, Noraephron, Inspiration Quotes, The Rules
... don't be a lady, break the rules ... #rebellious #rebelliousmagazine #rebelliousmag #rebel #chicago #women #trouble #breaktherules #noraephron #nora #ephron #badass #choices #beyourself #takechances
A thoughtful, heartfelt #quote from Nora Ephron: "Whatever you choose, however many roads you travel, I hope that you choose not to be a lady. I hope you will find some way to break the rules and make a little trouble out there. And I also hope that you will choose to make some of that trouble on behalf of women."
girl power -Nora Ephron
I love this!
Teardrop Campers, Camping, Teardrop Trailers, Sunsets Magazines, Camps Trailers, Things, Travel, Roads Trips, Tear Drop
tiny camping trailer as seen in Sunset Magazine
A teardrop trailer, also known as a teardrop camper trailer, is a streamlined, compact, lightweight travel trailer which gets its name from its tear profile. Teardrop trailers usually have sleeping space for two adults and often have a basic kitchen in the rear.
Teardrop Trailer, I would actually wanna go camping with this thing!
A Tear Drop trailer ready for camping / glamping in the forest > Photo by Thomas J. Story for Sunset Magazine
My biography.
Flaws, Life Quotes, Intentions, Truths, So True, Augusten Burroughs, Favorite Quotes, Inspiration Quotes, True Stories
Flaws and good intentions. #inspiration #quote
TRUTH. "I myself am entirely made of flaws, stitched together with good intentions." Augusten Burroughs
"I myself am entirely made of flaws, stitched together with good intentions." Augusten Burroughs So true in my life.
"I myself am entirely made of flaws, stitched together with good intentions." Augusten Burroughs -MY FAVORITE QUOTE OF ALLLLLL TIME
"I like flaws and feel more comfortable around people who have them. I myself am made entirely of flaws, stitched together with good intentions." -Augusten Burroughs "Magical Thinking: True Stories"
yes!
Kids Bathroom, Happy Quotes, Be Happy, Art Prints, So Happy, Cute Whales, Happy Is, Happy Art, Mottos
Be so happy that people would be happy when seeing you!
Be so happy Art Print -- Kids Bathroom.
be so happy quote
I've always tried to live by this motto - happiness is the best! :) #quotes #happiness #cute #whale #print
I like the idea of black and white team photos in a white bathroom
Bathroom Design, Team Photo, Small Bathroom, Black And White, Black White, White Bathroom, Old Photo, Vintage Photo, Group Photo
black white bath -black frames covering the white walls
small bathroom w/ black and white prints
Black and white bathroom, old photos
black and white bathroom - packed small space LOVE the vintage photos
Love the black and white group photo grouping
black and white photos in white bathroom #design #decor
a bike vase!
Bicycles, Green, Little Gardens, Plants, Gifts, Cool Ideas, Products, Wearable Planters, Bike Planters
A little garden where ever I go
Bicycle Plant : ADORABLE 🌻
Bike Planter.. absolutely a cool idea!
Do you like riding your bike... And plants? Orange Bike Planter: A Wearable Planter for Your Bike
Add some more green to your already environmentally friendly transportation with the Bike Planter by Colleen Jordan. Hand-made from orange acrylic, this tiny container lets you carry your favorite piece of foliage with you on all your travels. Plants are not included, giving you the chance to personalize your container with your own one-of-a kind garden. $36. now i just need a bike...
Quite possibly one of the most pointless products ever. Plants wouldnt really survive all the drafts and wind? Weird
Gift idea for Mom? "A tiny planter for your bicycle. Because even our succulents need exercise." #Etsy
door sign
The Doors, Funny Signs, Shops, Baby Baby, Songs, Front Doors, Doors Signs, Saltnpepa, Salts N Pepa
#Saltnpepa #door #sign #push
if i ever own a shop, this will be the front door sign
door sign (I wonder if the song plays when you open the door?)
Best door sign ever. Ooh, baby, baby.
This would definitely get me to open the door. Love the marketing strategy! lol Funny sign
:) gotta love it! i would shop here just because of the door sign
Best door sign ever. Great... now Salt N Pepa is stuck in my head.