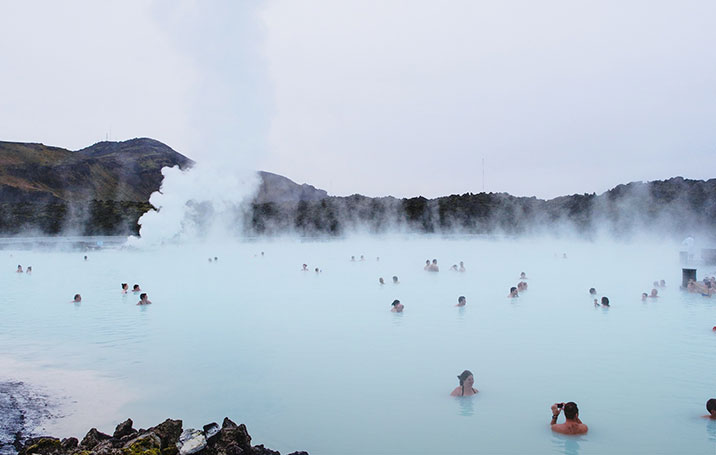 They used Pinterest to find new places to visit
Join Pinterest to find (and save!) all the things that inspire you.
50+
billion Pins
to explore
15
seconds to
sign up (free!)
Each baby shower guest is assigned a letter & is asked to bring that letter decorated for the nursery. How awesome-an easy way to get all the letters...
Shower Ideas, Alphabet Wall, Cute Ideas, A Letters, Playrooms, Baby Rooms, Kids Rooms, Baby Shower
Each baby shower guest is assigned a letter & is asked to bring that letter decorated for the nursery. Cute idea! For our next babys room - Alphabet wall art - genius!
Each baby shower guest is assigned a letter & is asked to bring that letter decorated for the nursery. cute idea for the shower @Anna Ball // what a fun and perfect shower idea. love it. love alphabets, love all the colors.
Baby Room: assign each guest attending the baby shower a letter for the nursery to decorate. super cute idea. #DIY #babyshower #nursery
Each baby shower guest is assigned a letter & is asked to bring that letter decorated for the nursery. Cute idea for the playroom.
I really want to this for the kids' room but it was shown on here as a baby shower idea. Each guest is assigned a letter to decorate and bring to the baby shower. Then the letters are put up in the nursery!
Pinned from
gallery.projectnursery.com
shadow box
Babystuff, Shadowbox, Cute Ideas, Baby Keepsake, Shadows Boxes, Great Ideas, Coming Home Outfits, Kid, Baby Stuff
I really need to make a shadowbox of my baby stuff! What a great idea!
baby shadow box, cute idea for the kids coming home outfits.
Baby Keepsake Shadow Box. What a great idea!!
This is just adorable! What #baby wouldn't want it.. Check out my #kids board to see other cool #babystuff #babies #clothes
Shadow box for baby's coming home outfit... How cute! Great idea!
Pinned from
themamadramalogues.blogspot.com
Such a cutie.
1St Birthday Pics, Little Girls, Cute Baby, Photo Ideas, 6 Months, Baby Pictures, Baby Girls, Baby Photo, Baby Boy
Cute baby photos!
cute baby picture
6 month photo idea
such a cute baby pic for little girls!
Annabel's 1st birthday pics #lovely kid #baby girl #Cute Baby #baby boy #cute kid
Precious Baby Photo Idea
Snuggles
Cutest Baby, Toddlers Photo, Photo Ideas, Teddy Bears, Baby Pictures, Asian Baby, Baby Photo, Photo Shoots, Baby Bears
Toddler photo shoot idea
baby photo ideas for her daddy to work on!
AWWW!! Love these baby pictures with Teddy bear!
Teddy Bear Baby photo shoot
this is the cutest baby photo shoot i've ever seen.
Too stinkin cute!
Cowboys Hats, Little Girls, Except, Country Girls, Little Cowgirl, The Farms, Cowboys Boots, Kid, Cowgirl Hats
little cowgirl! Awe:) my future little girl :)
When I have kids I want a little girl like this <3
Country girl - cowboy hat, tutu, boots and horses :)
tutu, boots & cowgirl hat - perfect outfit on the farm!
Totally me reincarnated when I was 5! That's how my little girl will be rocking home on the farm!
tutu, cowboy hat, and cowboy boots? adorable!

by *Pretty in Pink*
scripture and picture holders. Love this: but my needs to be in boy colors...
Gifts Ideas, Baby Gifts, Cute Ideas, Kids Pictures, Little Boys Bible Verses, Bible Ver About Baby, Baby Shower Gifts, Baby Rooms, Baby Pictures Frames
Love this for babies room or hall with all kids pictures!
Baby Gift idea.
cute idea for a baby room!
James 1:17 Baby Picture Frame
Cute Idea!! good baby shower gift idea too
Pinned from
bibleinmylanguage.com
too cute!
Little Girls, Little Divas, Future Daughters, Little People, Kids Fashion, Toddlers Photography, High Fashion, Kids Clothing, Little Miss
Sassy sophisticated kids fashions
High fashion for little people... this is gonna be my niece, i just know it, she is exactly what i picture when i think of jan's future daughters , ;)
high fashion little girls | Little Miss Blue: HIGH FASHION FOR LITTLE PEOPLE
Toddler Photography / little diva
Pinned from
chicfiles.com
how cute!
Little Girls, Future Daughters, Halloween Costumes, My Daughters, Audrey Hepburn, Tutu Dresses, Holly Golightly, Breakfast At Tiffany, My Children
If a little girl is in my future, so is this Audrey Hepburn tutu dress
breakfast at tiffanys. when i have a little girl, this is going to be one of her halloween costumes! precious.
breakfast at tiffany: I want to do this with my children one day.
My future daughter's Halloween costume: Holly Golightly
breakfast at tiffanys... would be an adorable halloween costume.... I wanna take a pic of my daughter like this!!!
Mini Holly Golightly (Audrey Hepburn)- Breakfast at Tiffanys- cute!
.
Little Girls, Marilyn Monroe, My Daughters, Red Shoes, Quote, Marilynmonroe, So True, Baby Girls, High Heels
This would be my daughter. In her high heel shoes and sass!
This quote reminded me of Bronfenbrenner's Theory. Parents, schools, neighborhoods, and communities all play a role in the development of a gifted student. If you give a child the right support, love, and encouragement (analogous to the red shoes), they can "conquer the world" much like this little girl here. Parents and educators must remember just how influential they are in the lives of children and use this influence in a positive way.
Marilyn Monroe fashion quote #marilynmonroe #quote #fashion #fashion - better buy me son new shoes
♥ The quote on the wall!! Chiffon Boy Shorts Fit Romper-YOU PICK COLOR!-petti romper, petti rompers, pettiromper, lace petti romper, chiffon petti romper, chiffon, lace, tube top romper, boy short romper, boutique, baby boutique, baby girl, toddler girl, infant girl, photographhy prop, 1st birthday outfits, custom, custom colors
Little Girl in Red high heel shoes & show quote
so true... Little girl in high heels
Pinned from
prissyinpink.com
adorable!
Babies, Newborns Pictures, Newborns Photo, Photo Ideas, Newborns Pics, Baby Pictures, Kids, Baby Photo, Cowboys Boots
As promised to Jessie, this will be my kids baby pictures. :)
Cowboy Boots baby photo
When I take newborn pictures of @kaylaritter77 's baby....
Perfection. What lucky parents to have not just an adorable healthy baby, but an out-of-this-world newborn pic
Baby & Cowboy Boots -- super cute newborn photo idea
high style at a young age
Little Girls, Halloween Costumes, Audrey Hepburn, Flowers Girls, Audreyhepburn, Breakfast At Tiffany, Baby, Breakfastattiffany, Kid
Baby Audrey Hepburn :) flower girl dress? Love it!!!!
Audrey Hepburn Halloween Costume! Breakfast at Tiffanys anyone? ~My Audrey MUST have this!!~. IfI had a little girl ...
Audrey Hepburn costume for baby girl, LOVE, LOVE, LOVE! SOO.CUTE. #Audreyhepburn #Halloween #costume #breakfastattiffanys
Halloween Costume Audrey Hepburn #breakfastattiffanys #audreyhepburn #costume #fancydress #kids
would be a cute pic gift to make
Baby Love, Births Announcements, Cute Baby, Baby Baby, Cute Ideas, Baby Announcements, Baby Girls, Baby Rooms, Baby Boy
Cute baby announcement! and tons of other cute ideas
cute Baby #baby girl #baby boy #Cute Baby #lovely kid| http://savory2852.blogspot.com
Baby announcement.- love #baby boy #Cute Baby #lovely kid
love this concept! birth announcement... or print and frame for babies room or put in scrapbook :)
Love this for a baby announcement or for baby room!
Pinned from
proclamationpictures.blogspot.com