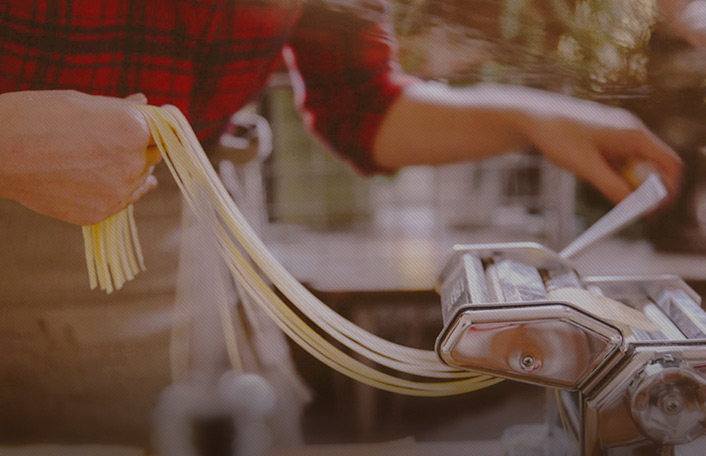 Welcome to Pinterest!
Join Pinterest to find all the things that inspire you.
50+
billion Pins
to explore
15
seconds to
sign up (free!)
Back to
Interesting Styles
Interesting Styles
Crayola Colors for Your Nails!
Cutest Niece, Nails Art, Nails Colors, Crayola Nails, Fashion Week, Nails Polish, Nails Varnish, Crayola Nailpolish, Crayola Colors
The cutest looking nail varnish ever!!! Crayola Colors for Your Nails!
STREET SEEN: NEW YORK FASHION WEEK'S WILDEST NAIL ART 263 5
how cute! > crayola nail colors from fredflare.com
crayola nailpolish
Crayola Nail Polish! CUTE!
Neat zebra style
Zebras Stripes, Nailart Nails, Art Polish, Nails Design, Polish Nails, Amazing Nails Art, Sparkle Nails, Zebras Nails, Chic Nails
ZEBRA STRIPES!!!!
Bejeweled Zebra Nails
Zebra Sparkle Nail Art
Over 50 chic nail designs to choose from! theskinclinicinc.com
Love this colour!
Skinny Stretch, Twill Pants, Nordstrom, Skinny Jeans, Stretch Twill, Branding Skinny, Neon Purple, J Branding, Woman Clothing
J Brand Skinny Stretch Twill Pants - Neon Purple
J Brand Skinny Stretch Twill Pants | Nordstrom
J Brand Skinny jeans in Neon Purple
nerdgasm
Style Inspiration, Olivia Graham, Interesting Style, Style Wis, Archivist Fashion, Gloss, Fashion Editorial, Smart Dresses, Fashion Stuff
'Smart Dressing' by Olivia Graham for The Gloss
netherlands burger king ad (posted on birchbox)
New Looks, Eye Makeup, Eye Shadows, Eyeshadows, Eyemakeup, Fast Food, Burgers King, Burger Kings
Get a tasty new look, Burger king eye shadow
Burger King Make-up Shoot...this is a little strange but it's definitely unique :) #burgerking #eyemakeup
Burger King eyeshadow… yes really. A great shot from one of the fast food chain's Netherlands' ads. pic via Buzzfeed
This is FABULOUS!!! Burger King's Hamburger Eyeshadow is a Tasty New Look
Je sais pas pourquoi, d'un coup j'ai envie d'un burger.... This ad from Burger King in the Netherlands has some cool eye makeup and exhorts viewers to "get a tasty new look.
Burger King and Makeup! #style #fashion #unique #burgerking #fastfood #foodporn #eyeporn
A little springtime fun!
Interesting Style, Springtime Fun
Ruby Slippers anyone?
Nails Art, Pink Sparkle, Pink Nails, Ruby Slippers, Red Glitter, Red Nails, Glitter Nails, Nails Polish, Holidays Nails
holiday nails | Tumblr red glitter nails
Ruby Slippers - Oh, how I love a great red nail polish!
Deep pink sparkles. best.
Festive Red Glitter Nails fashion nails red nail polish glitter nail art manicure nail design
bright pink nail polish
Can I have jimmies with that?
Candy Lips, Nails Trends, Nails Art, Caviarnail, Caviar Nails, Sprinkle, Caviar Manicures, New Nails, Nails Polish
Caviar nails.... the new nail trend! use sprinkles?
candy lips and caviar nails! Trendy Girl NYC: Nail Trend: Caviar Nails
#caviarnails
The most amazing nail art ever is a caviar manicure. Its basically a bunch of tiny beads that you pour over wet nail polish and it looks like sprinkles. I bet they fall off like crazy though.
New Nail Trend Alert: Behold the Caviar Manicure - UK nail polish brand Ciaté
The new facelift!
Faces Lace, The Faces, Halloween Makeup, Faces Makeup, Makeup Art, Portraits Art, Design, Makeup Products, Beautiful Trends
I am kind of in the mood for a tatoo! =) #Face #girl #portrait #art #design
Face Lace Beauty trend (an easy one!) "Mehndoodles Design "
Amazing makeup art
The Face Lace Collection: Adhesive Dramatic Lace Eyes | My Thirty Spot
face makeup artists - Google Search
DIY Halloween Makeup : halloween Rock Face Lace
super fun for spring!
Goldleaf, Nails Art, Gold Nails, Gold Leaf, Foil Nails, Nails Design, Nails Ideas, Nails Polish, Nails Tutorials
A great nail idea using gold leaf, awesome!
Gold Leaf Manicure Tutorial by #theBeautyDepartment | #goldleaf #manicure #nailpolish #diynails #nailtutorial #tbd
gold foil nail art
Turquoise + Gold Mani #Turquoise #Gold #Nails #Mani #NailArt | See more about nail arts, nail polish and nail tutorials.
gold leaf on nails. I think I would like to do this with my gold nail polish.
Gold Leaf Nail Design Materials: ONE base coat of nail polish ONE piece of tin foil/ or /tinsel paper ONE cotton swab ONE nail file ONE top coat polish
Milliner Robyn Coles Showed Her First Hat Collection on Naked Models (NSFW!)
Pregnant Beautiful, Naked Models, Beautiful Women, Millin Robyn, Robyn Cole, Models Nsfw, Photography Pregnancy, London Fashion Week, Hats Collection
Welsh milliner Robyn Coles showcases hat during London Fashion Week