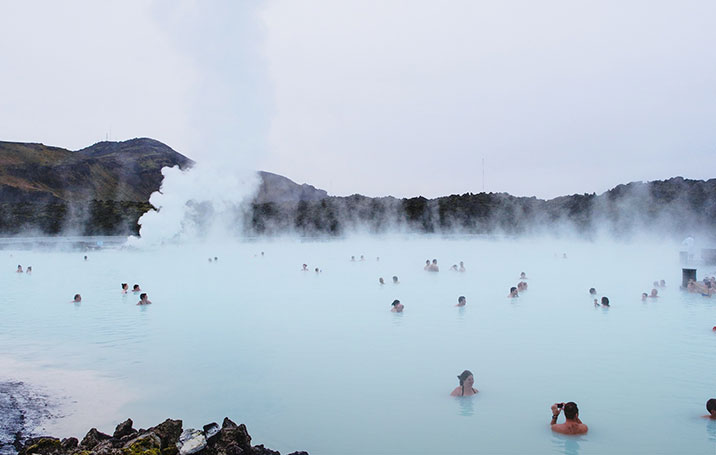 They used Pinterest to find new places to visit
Join Pinterest to discover all the things that inspire you.
50+
billion Pins
to explore
15
seconds to
sign up (free!)
Beautiful Heart Shaped Wreath
Decor, Valentine Day Ideas, Rose Heart, Heart Wreaths, Wedding Ideas, Front Doors, Red Rose, Valentine Wreaths, Flower
90 Unique Wedding Ideas Inspired By Valentine's Day. Red rose heart wreath.
red rose's heart DIY using life-like but silk flowers and ribbon.
valentine wreath II 90 Unique Wedding Ideas Inspired By Valentine's Day II familyholiday.net
Great Hanging. Valentines Days Ideas #Valentines, #pinsland, https://apps.facebook.com/yangutu
red rose heart door decoration
Would love this for our front door.... LOVE red roses.
love these
Paintings Birds, Hands Paintings, Gifts Ideas, Paintings Bowls, Eva Hands, Fair Trade, Birds Bowls, Bright Colors, Stainless Steel
This fair trade hand painted bowl was made by artisans from Kashmir, where they are able to work in their own homes. They were made through Nkuku, a fair trade company that creates products that combine contemporary designs with age-old techniques, natural materials and sustainable methods of production to ensure each product is truly exceptional. Nkuku is committed to fair trade – their artisans are paid a fair wage for their work, working conditions are safe and a good standard, and no children are exploited. Fair trade hand painted bowls look so pretty on display. Inspired by the colors of India and in keeping with an Indian tradition of decorating and adding color to everyday objects. Use them for snacks or just for decoration. Made from food safe stainless steel. Not dishwasher proof. Hand wash only.2.5" height x 4.75" diameter
Fair Trade Eva Hand Painted Bowls | Fairly Traded Handpainted Bowl | Greenheart Shop
Good gift idea
love the bright colors
Fair Trade Hand Painted Bird Bowls, $8.00 ea.
Lolita and Eva Hand Painted Bowls - Bird Bowls
Love it!
Wall Art, Green Canvas Paintings, Favorite Hymn, Favorite Songs, Cool Ideas, It Is Well With My Soul Signs, Good Sayings, Art Projects, Soul House Art
cool idea
It is Well with My Soul Sign -- one of my favorite songs
It is Well with My Soul Sign - my FAVORITE hymn!
Good saying
My favorite hymn. Simple wall art project.
love this
Inspiration, 3125, Quotes, Strength, Proverbs31, Tattoo, Living, Proverbs 31 25, Proverbs 31 Woman
Clothed in strength Proverbs 31 Woman
3125
She is Clothed in Strength / Quotes - LDS Living
#proverbs31.... Teach me to be a Proverbs 31 woman!
Good quote for a tattoo. Except mine would say...clothed in strength and dignity, she laughs without fear of the future..
"She is clothed in strength and dignity, and she laughs without fear of the future." Proverbs 31: 25
strength - sayings - quotes - words - inspirational
Napping with Mom :)
Sweet, Mothers Day, Vegans Meals, Baby Piglets, Baby Piggy, The Farms, Baby Pigs, Baby Animal, Naps Time
On the Farm by Rayne790
A Pig and a Piglet One oink and baby piglet is going to fly 3 feet.
pigs#Baby Animals #cute baby Animals| http://baby-animals-957.blogspot.com
Baby piggy - so sweet
❤❥ Mother's Love....this one is for you Jeanie Louise, Happy Mother's Day my friend :)
Nap Time
sweet baby pig and it's mama
Thought provoking..
Remember This, Inspiration, Judges, So True, Trees, Einsteinquotes, Albert Einstein Quotes, Albert Einstein, Favorite Quotes
albert einstein quote: "everybody is a genius, but if you judge a fish by its ability to climb a tree, it will live its whole life believing that it is stupid." **Parents, please remember this. Your own children can't be just like each other. Don't compare them, they are two different people.
Everybody is a genius. But if you judge a fish by its ability to climb a tree... #inspiration #motivation #wisdom #quote #quotes #life #lessonslearned #AlbertEinstein #genius
This is literally like my favorite quote of all time! Especially since i'm going to be an engineer... Albert Einstein #quotes #inspiration
#EinsteinQuote
So true! Educational Inspirational quote. Everybody is a genius. but if you judge a fish by its ability to climb a tree, it will live its whole life believing that it is stupid.
Yep!
Alone Time, Life Ha, My Life, Be A Mom, So True, Mom Quotes, Grocery Stores, True Stories, Kid
So funny because it's so true! Story of my life!
so true! it is so nice to go to the grocery store without acting like a mad woman telling my kids to stop that! and pay attention to where you are going!
I love being a Mom but going to the grocery store without kids would be wonderful!
So true! That or it happens to take you 2 hours to get ready every morning. It really takes 45 mins but I enjoy my alone time so much that I don't mind making daddy watch the kids haha
This is my life. Ha.
mom quotes- wow this is SO true! I l really told someone this in the grocery store yesterday! LOL
Old dresser converted into a kitchen island. Sooo cute!
Idea, Old Dressers, Small Kitchens, Kitchens Islands, Kitchens Carts, Dressers Islands, Kitchen Islands, Chest Of Drawers, Paper Towels
Love the idea of using old chest of drawers for kitchen islands.
More DIY kitchen decorating ideas! Create a kitchen island with old dressers. Great place for my paper towels! hate them hung under the cabinets!
Too cute! A DIY Kitchen Island -Take an old dresser, paint it up... Kitchen cart.
DIY dresser island - great idea for making your own kitchen island!
Old dresser turned into Kitchen Island... Genius , great idea for small kitchens
Mason Jar Cocktails - Easy Boating Drinks! @Jody McGill Just an Awesome idea. Grew up drinking water and ice tea out of jars!
Cute Ideas, Parties Drinks, Summer Parties, Sweets Teas, Cool Ideas, Parties Ideas, Mason Jars, Cocktails, Mixed Drinks
Seriously Fantastic summer party idea!!!!!!!! Ready made cocktails in mason jars... Never thought to already have them filled and chilled! Im obsessed with this idea
Premade Cocktails in Mason Jars! Perfect for tailgate parties, BBQ's, and parties! Why spend all your time mixing drinks for guests when you could be having fun?!? Such a cute idea!
Premade Mason Jar Drinks. Great for kids party drinks (those old enough to use glass) or grown up parties for cocktails.
Ready made cocktails in mason jars!! Such a cute idea for a summer party! #kk. Sweet Tea. Lemonade. Water with lemon. Label the tops
Ready made cocktails in mason jars. Cool idea for a summer party!
Love
Life, Inspiration, Quotes, Food For Thoughts, Wisdom, Feeding, Living, Two Wolves, Evil
Two wolves live inside you... which do you feed?
Good vs. Evil #LIFE #inspiration #motivation #quotes
wise wise wise, My life, Meditation, Flow, Zen, Chi, Vision Board, Life Map, Excitement, inspiration, motivation, humor, laughter, sarcasm, wit, fun, funny, quotes, passion, life, love, advice, fitness, crafts, original, cool, friendship, work, belief, values, ethics, spirit, spirituality, politics, religion, science, writing, family, friends, health, happiness, fitness, wellness, journey, path, wisdom, adventure, authors, writers, Jenna, Renee', Stone, Jenna Renee' Stone, mailto:jenna.stone@live.com, www.facebook.com/ellipsed, 520-829-1911
Cherokee Wolf Quote. An old Cherokee told his grandson, "my son, there is a battle between two wolves inside us all. One is evil. It is anger, jealousy, greed, resentment, inferiority, lies, and ego. The other is good; it is joy, peace, love, hope, humility, kindness, empathy, and truth." The boy thought about it and asked, "grandfather, which wolf wins?" The old man quietly replied, "the one you feed."
Being Southern is a Privilege
Southern Women, The South, Texas, Thesouth, Growing Up, Southern Girls, Sweet Teas, High Schools Football, Southern Quotes
Well... our Munchkins are young enough that they may not have been born here in the South, but they will have the privilege of growing up Southern. And, all this is so very true. #Texas #TheSouth #Southern #DevotedToGod #Truth
The great southern quote!
The South - Growing up Southern is a privilege, really. It's more than loving fried chicken, sweet tea, high school football, hunting and guitars. It's being devoted to God, front porches, moon pies and each other. We don't become Southern - we're born that way.
...thank goodness I was born in the South :) southern women are the BEST!!
Even though Texas is not technically "the South," I consider myself a southern girl!