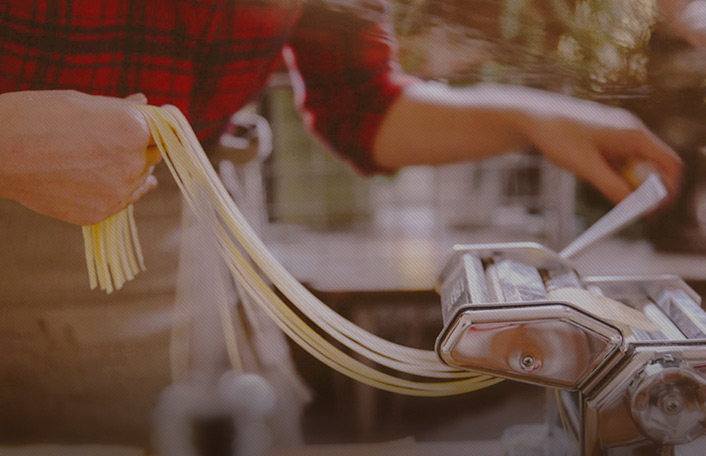 Discover and save recipes, DIY ideas and more
Join Pinterest to discover all the things that inspire you.
50+
billion Pins
to explore
15
seconds to
sign up (free!)
Despicable Me
Me Quotes, Best Movie, Despicable Me 2, Movies, Pretty Please, Funny, Physics Appearances, Favorite Movie, Despicableme
#DespicableMe One of my favorite movies
Best movie ever.
Pretty please - Despicable Me 2
Pretty please? The physical appearance of the please makes no difference. One of my favorite movies. Steve nails this character!
love this movie!! One of my favorite dispicable me quotes :)
"The physical appearance of the please makes no difference." | Despicable Me | Gru | Agnes | please | Despicable Me funny | movie | Pixar | minions | bedtime story | "No kissing or hugging... Or kissing."
Like Santa!!
Little Girls, Santa, Despicable Me 2, Movies, Kids, So Funny, Despicableme, Disney Movie, Best Quotes
Love this movie:) this is so funny I love it!
haha another adorable disney movie!
Lol, Santa is pretty scary haha. #Santa #DespicableMe
Despicable Me 2
"despicable me" That is my favorite line from that movie! Because what little kid has not been scared of Santa!
I love that movie and that little girl
despicable me! definitely one of the best quotes in the entire movie.
owl mug--I love the feet!
Decor, Owl Cups, Teas, Cute Ideas, Gifts, Coff Cups, Cute Owl, Owl Mugs, Coffee Mugs
#cute #owl #mug
owl mug #geek #design #art #mugs #coffee #tea #gifts
Owl Cup
owl mug - coffee mug - tea mug #owl #coffeemug
Hugging time
Sweet, Soul Mates, Airports, Paste Life, The Simple Life, Human Restoration, Soulmates, Kids, Toddlers
Soul mates who found each other again.
The simple life
Faith In Humanity Restored – 21 Pics #faithinhumanity #cute #kids #hug
Faith In Humanity Restored – 21 Pics. This is why I love people watching at the airport!
Faith In Humanity Restored – 21 Pics. Sweet!
SOULMATES
Faith In Humanity Restored – 21 Pics... I Bet they knew each other in a past life or something
These two toddlers who had never met before, but decided to hug it out in the middle of an airport terminal.
Freedom!
Funny Sketch, Awesome Creative Sketch, Funny Drawings, Funny Pictures, Freedom Sketch, Escape Artists, Funny Cartoon Cute, Great And Funny Ideas 2014 Art, Cute Love Cartoon
Funny drawing
escape artist(:
All the babies. They're so cute!!!!!!
Cute Overload, Cutest Baby, Cute Animal, Animal Baby, So Cute, Baby Animals, Cute Babies, Little Baby, Cute Baby Animal
Animals are so cute! Baby animals is like cuteness overload.
Cutest baby animals ever!!! 🐸🐭🐰🐨🐒🐘🐧🐷🐣🐳🐢
Some cute animals- BABY ANIMALS!!
Star Wars variation on cute couples' teacups
Vintage Teacups, Love You, Teas Cups, Vintage Teas, Stars War, Mornings Coff, Coff Cups, Starwars, Wedding Gifts
i love you quote statement saying tea cups type star wars
Romania I love you I know Star Wars themed altered vintage teacup and saucer set
Vintage Tea Cups by Amanda Roberts #TeaCups #Love #StarWars #Amanda_Roberts
Vintage Tea Cups... FIRST! on my wedding gift list :P
Culouples coffe cups.. perfect gift
Oh my gosh..
Sweet, So Cute, Miniatures Hors, Ponies, Future Kids, Little Boys, Socute, Animal, Minis Horses
socute
mini horse :) animals
pony and little boy - so cute!
Hahaha my future kids will have an adorable pony like this!!
How sweet is this little boy with his mini horse? Nice showmanship!
So cute!
Piglets, Ideas, Baby Pigs, The Offices, Flash Driving, Piggy, So Funny, Usb Hub, Home Offices
Odd, but cute. This is probably the cutest USB Hub ever! Who could resist plugging in the little starving USB piggies? Designed by WePlayGod to put some fun into the ever day boring USB's and USB hubs we see day in, day out in every home, office and work place.
Piggy USB Hub with Piglet Flash Drives
Pigs in the office - pig usb flash drive
Cute USB Hub & Flash drives. Perfect gift idea for a techie woman!
mommy pig and baby pigs usb hub hehe cute.
piggy piggy usb with hub... hahaha this is so funny!
Take a cookie cutter and cut it out, switch them. Valentine's Day
Kids Lunches, Cute Ideas, Lunches Boxes, Valentines Day, Valentinesday, Apples, Cool Ideas, Cookies Cutters, Cut Outs
apple cuteness for kids' lunch on Valentine's Day! #valentinesday #temporarytattoos
Heart Apples...Simply cut a heart out of a green apple and a heart out of a red apple with a mini heart cookie cutter and insert the mini cut out heart into the opposite heart! Cute idea!
Cool idea to put next to a newborn wearing an apple hat.
Definitely going to do this. Put in kids lunch box for their fruit on Valentines day. Make a templete to draw on apple so heart fits right then maybe brush with lemon juice b4 putting heart in so wont brown it heart doesnt fit just right.
Valentine's Day card
Doctorwho, Propo Ideas, Future Boyfriends, Future Husband, Doctors Who Valentines, Dr. Who, Marriage Propo, Valentines Cards, Valentines Day Cards
Doctor Who Valentine's Day card! Take notes possible amazing future boyfriend of mine... If you exist.
Dr. Who Valentine. Wow. I would die if I ever received this :D OHMYGOD PLZ FUTURE HUSBAND DO THIS
Best nerdy valentine ever #doctorwho
Dr. Who Valentines Day Card
Doctor Who Valentine card
I so need to do this!
Diy Ideas, Good Ideas, Nail Polish, Nailpolish, Keys Covers, Great Ideas, Diy Projects, Nails Polish Keys, Crafts
Great Idea for old nail Polish: Nail Polish Key Covers | DIY Projects
Nail Polish Key Covers! This 31 easy DIY ideas are amazing!
I do this now. Glad to see others think is is a good idea. 28 Insanely Easy And Clever DIY Projects, Nail Polish Key Covers
Nail Polish Key Covers! #creative #nailpolish #diy
Nail Polish Key Covers | 31 Insanely Easy And Clever DIY Projects #DIY #Projects #Crafts #Handmade #Homemade
Owl Cake Pops
Cake Recipe, Owls Cakepops, Owl Cake Pops, Baby Shower Treats, Food, Owls Cake Pop, Owls Pop, Owl Cakes, Baby Shower
Owl Cakepop.
Food
owl cake pops - Google Search
Cutesy Owl Pops - baby shower treat? Yes! #babyshower #berrycards
#Cake recipe #yummy cake #Cake| http://specialweddingcakeforyou7869.blogspot.com