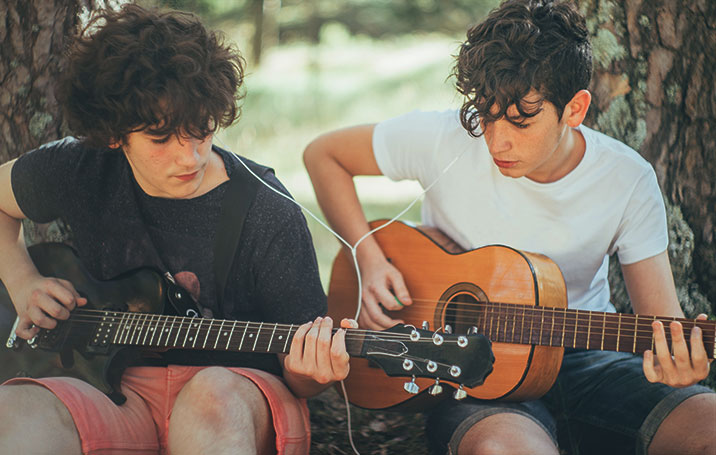 They used Pinterest to find new songs to learn
Join Pinterest to find all the things that inspire you.
50+
billion Pins
to explore
15
seconds to
sign up (free!)
dr oz cleanse
Smoothie Recipe, Fun Recipe, Two Day Wonder, Wonder Clean, Dr. Oz, Delicious Purifier, Purifier Ingredients, Healthy Food, Twoday Wonder
dr oz #healthy food #health food
Dr ,Oz's Revitalizing Fruit Smoothie Recipe
pressure points in the foot
Charts, Reflexology Point, Pressure Point, Essentialoils, Essential Oils, Foot Massage, Health, Weights Loss, Foot Reflexology
"Foot reflexology points" I will always be astounded at how intimately connected the muscles in our feet are to the rest of our body! Oooh ouch...there is nothing like receiving some painful pressure points in my feet to bring about healing to all other areas in my system; it is so worth it!
Foot reflexology points - give a good foot massage!
Reflexology Do you want to find out the benefits of foot reflexology?Are you looking for a safe natural therapy that promotes well being and good health? Are you suffering from stress or chronic pains? Modern day living is creating stress and tension which can cause many complaints. In fact medical research show that more than 75% of all health problems can be linked directly to stress. Here are some conditions which can benefit from foot reflexology therapy: blood circulation: varicous veins, hemorroids, high blood pressure digestive system: stomach upsets, stomach bloating, irritable bowel syndrome, colitis, diarrhea, ulcers nervous system: sleep disorder, depression, lack of concentration or energy, memory loss articulations: muscular aches and pains, arthritis, sciatica other problems: weight gain, skin problems, asthma, migraine, pregnancy discomfort, ageing issues. Reflexology + foot massage = well being Reflexology is an ancient therapy known to promote the body's own healing powers. It is suitable for any age groups, from babies to seniors. Although hand reflexology and ear reflexology exist, this site concentrates on foot reflexology. Hand reflexology and ear reflexology charts are available to compare the reflex points. Reflexology is much more than a foot massage, it's a natural healing therapy which is highly effective in dealing with many health complaints. A foot massage can promote relaxation but does not have long term effects; however foot reflexology promotes equilibrium and well being with long lasting impact. You might use a home massager products such as a Homedics foot massager to relax after a long day at work, but this type of massage only provides temporary relief. You can also wear reflexology sandals or shoes but it's not as useful as a reflexology treatment. Reflexology therapy provides longer term wellness by removing the cause of the ailment and working in an holistic manner. Foot reflexology is based on the principle that the foot is like a chart of the body: divided into ten reflex zones, it is a mirror image of the body. If you look at a reflexology chart, you can see that each reflex zone corresponds to a part of the body. Specific manipulation and pressure of reflex points reduces and eliminates blockages in the corresponding glands or organs, and therefore restores a healthy balance. Thanks to reflexology, you have at your feet a natural healing therapy to get you back on your feet and on the road to good health. Some benefits of reflexology Reflexology can: release stress and tension improve blood circulation and activates lymph drainage assist in elimination of toxins strengthen the immune system and harmonises vital functions enable a deep state of relaxation and well being ease pregnancy, labor and delivery You can book an appointment with a professional reflexologist to help you with chronic health problems and benefit from the experience of a trained reflexologist. If you envy relaxed people that have just received a foot reflexology treatment, why don't you learn about this massage technique yourself using reflexology chart and manuals. You can also learn reflexology to help others and dramatically improve the quality of life of friends and loved ones through this gentle touch therapy. http://www.reflexologyfootmassage.com/
Who knew there were this many benefits from using #EssentialOils on your feet?
Foot reflexology points where you can put the essential oils if you don't like playing find the organ