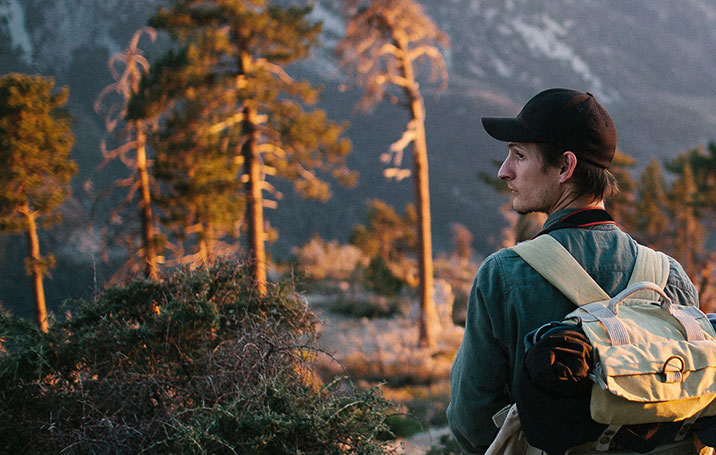 He used Pinterest to explore new campsites
Join Pinterest to find all the things that inspire you.
50+
billion Pins
to explore
15
seconds to
sign up (free!)
Back to
Books Worth Reading
Books Worth Reading
thank you Harper Lee
Good Movies, Favorit Book, Scouts To Kill A Mock Birds, Book And Movies, Great Movies, Favorit Movies, Best Movies, Movies Music Book, Daughters Scouts
calling my daughter 'scout' because of to kill a mockingbird...my favorite book to this day.
"Until I feared I would lose it, I never loved to read. One does not love breathing." - Ch 2 of To Kill a Mockingbird. one of my favorite books & a great movie too
Scout! To Kill a Mocking Bird
One of the best movies ever made.
To Kill a Mockingbird #oldbooksrstillcool~~One of my favorite books. One of my favorite movies.
Another good movie along with the book. "Its a sin To kill a mocking bird."
Favorite book and movie
truth
Worth Reading, Buying Happy, Yep, Quotes, Book Worth, So True, Good Book, Buying Book, True Stories
You can't buy happiness but you can buy books and that's kind of the same thing. #amreading #quotes
Books Worth Reading
true story
Happiness is a good book...
Yep, this is so true!
You Can't Buy Happiness but You Can Buy Books!!! So True
To Kill a Mockingbird
Worth Reading, Book Worth, Movies, Kill, Favorit Book, Worthread, Harper Lee, Classic, Mockingbird
To Kill a Mockingbird by Harper Lee: my very most favorite book of all time!
To Kill a Mockingbird, by Harper Lee - "Still a classic after 50 years: One man's struggle for justice when the weight of history will only tolerate so much." Chosen by Carrie F. I've heard of this book and kind of seen the movie and I want to read it because it seems good!
Books Worth Reading / To Kill a Mockingbird - Harper Lee
to learn
Book Worth, Sushi, Book Review, Aya Imatani, Birthday Species Occa, Guide Book, Gifts Idea, Beginner Guide Amazon Book, Beginner Guideamazonbook
Sushi: The Beginner's Guide: Aya Imatani: 9780982293966: Amazon.com: Books
Pinned from
Uploaded by user
for my little redhead
Worth Reading, Strong Girls, Book Club Book, Kids Book, Book Jackets, Frecklefac Strawberries, Dust Covers, Children Book, Julianne Moore
Freckleface Strawberry: Julianne Moore, LeUyen Pham: 9781599901077: Amazon.com: Books
Book worms book club: Books about being different!
Freckleface Strawberry - Julianne Moore/LeUyen Pham, Edited by Melanie Cecka - Publishing Director of Bloomsbury USA Children's Books
Kids Book
21 Picture Books About Strong Girls @Vanessa Samurio Bullian
Favorite children's book
Worth Reading, Four Sisters, Interesting Boys, Tween Girls, Summer Tales, Favorit Book, Tops Ten, Ten Book, Jeanne Birdsal
My favorite book!
Top Ten Books for Tween Girls
The Penderwicks: A Summer Tale of Four Sisters, Two Rabbits, and a Very Interesting Boy by Jeanne Birdsall
Anything by Dorothea Benton Frank = great!
Book Tbr, Beaches Reading, Books Author, Book Movies Mus, Books Reading Writ, Sullivan Islands, Good Book, Books Reading Poetry, Benton Frank
anything Dorthea Benton Frank writes is a good book
Sullivan's Island ~ Dorthea Benton Frank is an excellent writer. She is able to put you right there. She easily conjures up imagery. I have read most of her books. I would classify them as "Beach Reads". Easy flow but with substance.
Amazing book
Worth Reading, Book Club, Book Worth, Immortal Life, Henrietta Lack, Henriettalack, Great Book, True Stories, Rebecca Skloot
The Immortal Life of Henrietta lacks is an amazing book worth reading more than once!
The Immortal Life of Henrietta Lacks by Rebecca Skloot - The true story of a poor Southern black woman whose cells were taken without her knowledge in 1951 - and have since been used to develop such groundbreaking medical advances like the polio vaccine, cloning, in vitro fertilization and more.
HenriettaLacks
IMMORTAL LIFE OF HENRIETTA LACKS; What a legacy this woman left us - countless medical cures made possible because of her unusual blood. True story and a great book club read.
Fabulous business advice!
Guys Kawasaki, Book To Reading, Business Book, Book Review, New Book, Kawasaki Enchanted, Book Covers, Reading Lists, Changing Heart
Guy Kawasaki's Enchantment inspires us all.
"Enchantment: The Art of Changing Hearts, Minds, and Actions" by Guy Kawasaki
Guy Kawasaki's new book Enchantment.
Favorite business book.
Enchantment - Book Cover
Strategies from Guy Kawasaki - Enchantment Book Review - The Senior List
on the books to read list