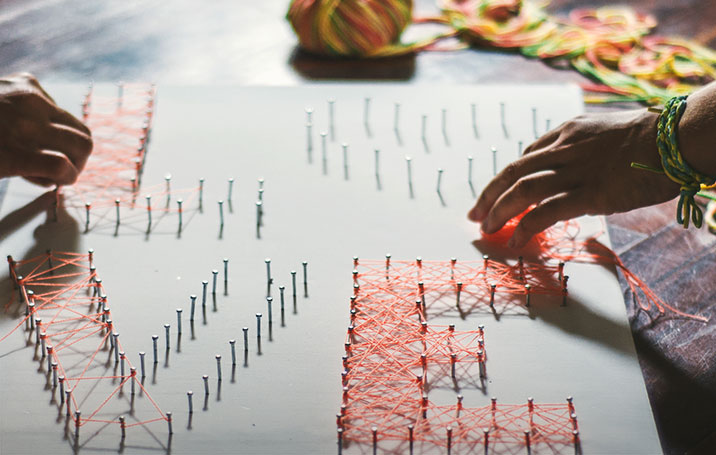 They used Pinterest to find new ways to DIY
Join Pinterest to find all the things that inspire you.
50+
billion Pins
to explore
15
seconds to
sign up (free!)
.
Thoughts, Life Quotes, Inspiration, Sotrue, Lifequotes, Living Life, So True, Life Mottos, Wise Words
Work for a cause, not for applause. Live life to express, not to impress. Don't strive to make your presence noticed, just make your absence felt. #quotes #wordstoliveby #nursingquotes #nurseiam #nurse #livelife #life #sotrue #truth #betrue
So true!! Live life quotes: Work for a Cause, NOT for Applause, -Live Life to Express, NOT to Impress, -Don't strive to make your Presence Noticed, Just make your Absence felt.
life motto
Work for a cause, not for applause. Live life to express, not to impress. Don't strive to make your presence noticed, just make your absence felt. Wise words.
Amen to that. I should flash this to every attention hog I know...I never really thought about it but it's so true- I never miss them when they're gone haha.
Life Quotes to stay motivated and inspired. Get Daily Motivation and Inspiration. #influencesuccess #lifequotes
...
Thinking Positive, Remember This, Good Things, Good Day, Silver Line, So True, Bad Day, Day Quotes, Inspiration Quotes
good days -bad days I need to remember this
...good in every day. Think positive. Inspirational quote.
So true! Especially today of days I realized how much my friends truly care about me and are there for me! So that was my good thing despite my somewhat bad day. = )
Good Day There is something good in every day 8 x 10 pink blue green inspirational quotes, Sale - buy 2 get 3try, by EinBierBitte on Etsy https://www.etsy.com/listing/99300378/good-day-there-is-something-good-in
so true.... find the silver lining....!
excuses...
Quotes On Excuses, Noexcuses, Nails Failure Quotes, So True, Lame Excuses Quotes, No Excuses, House, Fit Inspiration, Favorite Quotes
No excuses...
kind of cheesy but one of my favorite quotes
so true!
Excuses are the nails used to build a house of failure.
Quote on excuses.
#noexcuses
6 babies...God Bless em'!
Columbus Ohio, Baby Twin, Mom Blog, Families Pictures, Beautiful, Families Photo, Families Pics, Families Portraits, Kid
This beautiful family lost their first babies, twins, when they were born premature. Then mum Mia became pregnant via Fertilization drugs and they decided to keep all 6 fertilized eggs, knowing the Risks they were taking.. Here they all are, happy and healthy. Family complete ... Such a lucky couple :))
beautiful family picture
Family photo Wow!! - I DON'T THINK I HAVE EVER SEEN A FAMILY PORTRAIT JUST LIKE THIS ONE!! HOW VERY BEAUTIFUL AND HOW AMAZING IS NATURE!! 💟💟💟
I love this shot. Check out the other incredible photos (not of kids) on this mom's blog.
Beautiful family pic!
Introducing The McGhee Sextuplets: Rozonno Jr., Isaac, Josiah, Elijah, Madison and Olivia the four sons and two daughters of Mia and Rozonno McGhee. These beautiful babies were born after a several-months-long stay at the hospital, arrived to their Columbus, Ohio home in September. They are the first set of sextuplets to be born in Columbus, Ohio and only the second set in all of Ohio.
Thank you :)
Prayer, Dear God, Give Thanks, Amenities, Quotes, Thanks You Lord, Deargod, Living, Thanks You God
Dear God, I wanna take a minute, not to ask for anything from you, but simple to say thank you, for all I have. #words #quotes #thankful #blessed #God #prayer #thankyou
AMEN - every day we have in our lives is a precious gift - and we must remember to thank Him.
Give Thanks <3 AMEN!!!!
Thank you God. AMEN.
#dearGod #prayer
Try to be a rainbow in someone else's cloud. Dr. Maya Angelou
Clouds, Maya Angelou, Famous Quotes, Charms, Rainbows, Cereal Boxes, Mayaangelou, Quotes Pictures, Favorite Quotes
Try to Be Rainbow | Quote Pictures
"TRY TO BE A RAINBOW IN SOMEONE'S CLOUD" Dr. Maya Angelou One of my favorite quotes.
"Try to be a rainbow in someone's cloud." #MayaAngelou
I ate all the mallows from the cereal box...
Dr. Maya Angelou - Famous Quote when she lectured at CSUN. I will never forget <3
Try to be a rainbow is someone's cloud. Wouldn't it be great if all the lucky charms just had charms? ;)