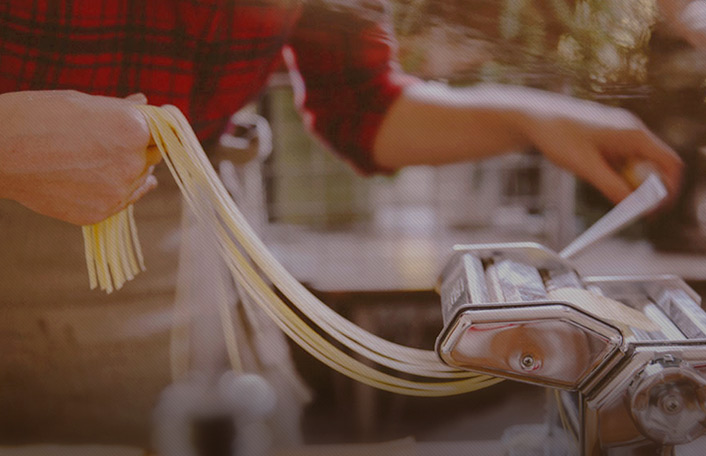 She used Pinterest to roll her first pasta
Join Pinterest to find all the things that inspire you.
50+
billion Pins
to explore
15
seconds to
sign up (free!)
Find a way.
Remember This, True Friends, Quotes, Wisdom, Make Time, Truths, So True, People, True Stories
My father's wisdom - so true!
SUCH truth people!
This is so true. People come and go but the ones who are true friends will stay. Actions speak louder than words!!!!!!!
True story
so true. Gotta remember this one...
So true and a good reminder to make time.
quotes katrinafryer- and people who don't will always find away not to be too!!
Don't look back.
Amen, Life, Not Worth It, Quotes My Likeee, Quotes Word, Truths, Keep Walks, Absolut, Gone Quotes
Absolutely.
Keep walking
My life story
gone gone gone quotes
Ain't that the truth!
not worth it
Silence.
Loudest Cry, Girls Generation, Sotrue, Drake Quotes, Girls Loudest, Silence, Truths, So True, True Stories
Silence is a girls loudest cry. If the relationships worth it, make her talk. So true.
sotrue.
Silence is a girls loudest cry. You know she's really hurt when she starts ignoring you. Truth.
Silence. True story.
"Silence is a girl's loudest cry. You know she's really hurt when she starts ignoring you." Drake quotes
Not meant to be
Favorit Quotes, Life Quotes, Remember This, True Love, So True, Meant To Being, Inspiration Quotes, Love Quotes, Pictures Quotes
Life quote
One of my favorite quotes.. <3 I let go, and he still came back!!! True love never dies<3
Inspirational Quotes: Love Quotes
so true- need to remember this
If tou love something let it go, if it comew back to you it's yours, if it doesn't it never was. ///// is so true! After breaking up and getting back together sooo many times, we finally realized the last time we were meant to be! And we are never leaving one another again!
picture quotes | love quotes love quotes love quotes
Dancing away with my heart.
At The Beaches, Lady Antebellum, Buckets Lists, Under The Stars, Engagement Photo, Best Friends, Boyfriends Quote, Letting Dance, Summer Romances
lets dance all night under the stars <3
bucket list: go on a walk on the beach and end up dancing under the stars on the sand
boyfriend quotes - Google Search
I want to dance at the beach
love a good dance on the beach with my best friend... i mean husband ♥
Engagement photos
My first summer romance ~ A Niall Horan fan fiction
Tears.
Inspiration, Life, Mothers Day, Quotes, Happy Tears, Things, Memories, Baby Girls Pictures, Living
here's to the good memories: happy mother's day ! :)
oh yes--many many times. Every time I see my baby girls picture.
Every had a memory quote.
Tears. There are sad tears at first, a horrible hurt. A pain that you want to end, yet are almost afraid it will end. For fear that when it does, your live for them and your memories may somehow diminish. Time passes and the pain lessens, yet doesn't end. And as the years pass, something will trigger the tears again. Perhaps, a holiday, a song, a photo, a memory or an empty chair at Thanksgiving. And sometimes, you are unsure of what brought on your tears...unsure of the reason the pain feels just as fresh. These moments become blessings. You realize that you will never forget what they meant to you, what made them laugh, or the sound of their voice. They are gone, but not forgotten. For as long as you live, they live in your heart. My father was the first parent I buried. Knowing that the pain would lessen, and yet, be made fresh all over again, gave me "permission" to heal when I buried my mother and younger brother. I still cry "sad" tears for them, yet, often they are mixed with "happy" tears. For I know now, that the love that we shared will never die! ❤
A few of my favorite things: memories
Memories hurt but we live life and we do the best we can.
Memories
Relationships Quotes, Friends, Life, Late Night, Feeling, Gods Plans, Hour, Love Quotes, Pictures Quotes
I want to go back to those late night with you!
Relationship Quotes
This. This is my life entirely. 😔
Memories #love #quotes #followme
People who are truly your friend may argue with you, ignore you, or annoy you. But all that matters in the end is if you don't leave one another feeling this way.
What said is that is what I miss the most. Talking and texting for hours. Gods plan is greater than anything I come dream up. In gods time.
Broken hearted
Judges Me, I'M Sorry, Guys Walks Away, Fake Sorry Quotes, Love Quotes, Broken Heart, Sad Parat, Heart Miss You, Heart Missingyou
i'm sorry i can't walk away just like that because unlike you, my feelings were real
Why judge me for my feelings because they're more complex then yours.
Love quotes
Winne the Pooh
Favorit Quotes, Disneyquotes, Disney Quotes, Pooh Bears, My Heart, Winniethepooh, Winnie The Pooh, So Sweet, Best Quotes
Disney quotes to share love Winnie the pooh!
"If there ever comes a day when we can't be together, keep me in your heart, I'll stay there forever" -Winnie the Pooh #Pooh #WinnieThePooh #quotes #WinnieThePoohquotes #poohbear #lovequotes #wisewords #love
Best quote by Winnie the Pooh
Pooh bear is so smart and so sweet! I want to have a heart like Pooh! :-)
Winnie the pooh makes my heart melt, aww pooh bear!
One of my favorite quotes. Thank you pooh bear.
disneyquotes - Google Search
Everything changed.
I Miss You, Missyou, Girls Generation, Word, Things, Love Me, Living, Random Pin, Friends Quotes
tumblr best friend quotes | but obviously they don't think that same way....
Dear You, I miss you, more than you will ever know... We hardly talk, I honestly don't think I even know who you are anymore... You used to say the sweetest things, that made me smile for weeks! Now... All I feel is sad, and I hate that, but I guess that is just the way it's supposed to be but... "You" I miss you... 😔❤ Xoxo 💋
:( #missyou #change #life #why
Here's to the past...
Kiss, Inspiration, Lettinggo, Quotes, Looks Forward, Bye Bye, Letting Going, New Years, Moving Forward
Let go of the past & move forward
heres to the good times and the bad. dont let the bad times get you down. let it go and learn. rid yourself from it all and look forward to new people places and everything in between
#lettinggo
it can kiss my ass. thanksssss
Bye bye.
Great New Year's Ritual. BURN IT!
Here's to the past. #Inspirational #Past #LetGo #picturequotes View more #quotes on http://quotes-lover.com
Quotes About Letting Go of the Past | Letting Go Of The Past - Picture Quotes
Forget what hurt you in the past.
Thoughts, Word Of Wisdom, Life Lessons, Truths, So True, Learning, Living, Forget, Inspiration Quotes
truth
forget the hurt and LEARN from it!
life lessons learned.
Learn from your past and then live in the present. Thank you for this day!
"Embrace your past, appreciate your trials and tribulations, those are the most important times in your life because pain creates power within the soul. It doesn't weaken you, it actually strengthens you. Change your thoughts about your past and your pain, appreciate the wisdom you have gained."
so true, I try to live by this.
Words of wisdom to cherish.