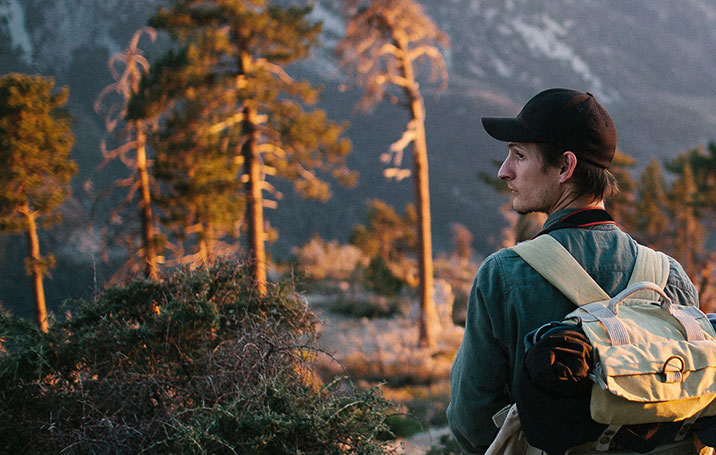 He used Pinterest to explore new campsites
Join Pinterest to find (and save!) all the things that inspire you.
50+
billion Pins
to explore
15
seconds to
sign up (free!)
It's Time to #SaveAmericasMustangs
---
Back to
It's Time to #SaveAmericasMustangs
It's Time to #SaveAmericasMustangs
Horse and dog #SaveAmericasMustangs
Happy Faces, Pet Photography, Except, Best Friends, Bestfriends, Smile Dogs, Happy Dogs, Animal, Furry Friends
Bestfriends
Pet photography awww
smiling dog and her pony friend.
happy dog
What a happy face!
♂ Animal dog and horse Best Friends
Pinned from
nahyuh.tumblr.com
Mustang Monument #SaveAmericasMustangs
Pretty Hors, Hors Stuff, American Wildhor, Mustang Hors, America Mustang, Mustang Monuments, Monuments Saveamericasmustang, Beautiful Places, Wild Hors
Mustang Monument is a non-profit dedicated to giving America's Mustangs free land to roam! #SaveAmericasMustangs
Pinned from
jmanandmillerbug.com
Little girl and horse #SaveAmericasMustangs
Little Girls With Hors, Little Divas, Hors And Cowgirl, Little Girls And Hors, Adorable, Hors And Kids, Dreams Hors, Equestrian, Animal
now that is cute what could be better than a baby girl and a horse, or any animal really. <3
Horse Hugs // early equestrian
Omg adorable
little diva who loves horses? reminds me of myself as a child lol
Pinned from
equestrianbitch.tumblr.com
Horse mane #SaveAmericasMustangs
Horses Mane, Hors Mane, Beautiful Hors, Horses 3, Country Girls, Horses N, Horses Horses Hors, Horses Mov, Girls Belong
Where country girls belong <3
Pinned from
engelagobregtsphotography.co.za
Winter horse
Winter Scene, White Photo, Jana Kennedy, Soul Jana, Winter Wonderland, Hors Pictures, Kennedy Spicer, Black Hors, Hors Photo
Winter Wonderland
Snowy White Winter Scenes - Bing Images
Black and White Photography Galleries | Black and white photos of horses pictures 1
Pinned from
primaanimalhealth.co.uk
horses beautiful
Horses Beautiful, Kimerle Curyl, A Kiss, Beautiful Animal, Horses Kiss, Hors Sanctuary, Wild Mustangs, Horses Love, Wild Horses
horse love
Here... Let me give you a kiss.
the most beautiful animals
horse kisses
Wild Horse Photographer Kimerlee Curyl
Pinned from
kimerleecuryl2010.wordpress.com
Horse's eye #SaveAmericasMustangs
Beautiful Soul, My Life, Hors Pictures, Black Horses, Horses Pictures, Friesian Horses, Horses Love, Black Pearls, Animal
Horses aren't my whole, life they make my life whole...
The strength, the power,in those eyes. But yet the gentleness of a lamb, such a great animal.
I am a sucker for the eye shots...when I photograph horses I always have to get several of them. It's a window to their beautiful soul!
Horse, love in the eye of the beholder
Black Pearl
Friesian Horse Pictures
black horse Friesian
Pinned from
discover-horse-carriage-driving.com
Fun coloring page for kids #SaveAmericasMustangs
Except, Kids Stuff, For Kids, Kids Corner, Kids Saveamericasmustang, Children Involvement, Mustang Parties, Fun Colors, Colors Pages
Parents, get your children involved by printing this pdf for them to color and talk to them about a love for horses!!
Pinned from
savingamericasmustangs.org
Take Action to #SaveAmericaMustangs
Wild Mustang, A Letter, Wild Hors
How can you help? Simply visit www.savingamericasmustangs.org and follow the link to Madeleine's Pony Express and write a letter to Washington expressing your support for the Wild Horse Eco Sanctuary. #SaveAmericasMustangs
Save the Wild Mustangs!!!!!
Pinned from
savingamericasmustangs.org
Such a wonderful cause #SaveAmericasMustangs
Save Hors, Wild Mustang, Animal Welfare, Protection Hors, Wonder Hors, Wild Hors
National Animal Welfare Groups Applaud Federal Efforts to Protect Horses. A Step in the right direction.
Madeline Pickens works tirelessly to prevent the Bureau of Land Management (BLM) from rounding up America's wild mustangs. Her Wild Horse Eco-Sanctuary plan would save the taxpayers and the horses!
Pinned from
savingamericasmustangs.org