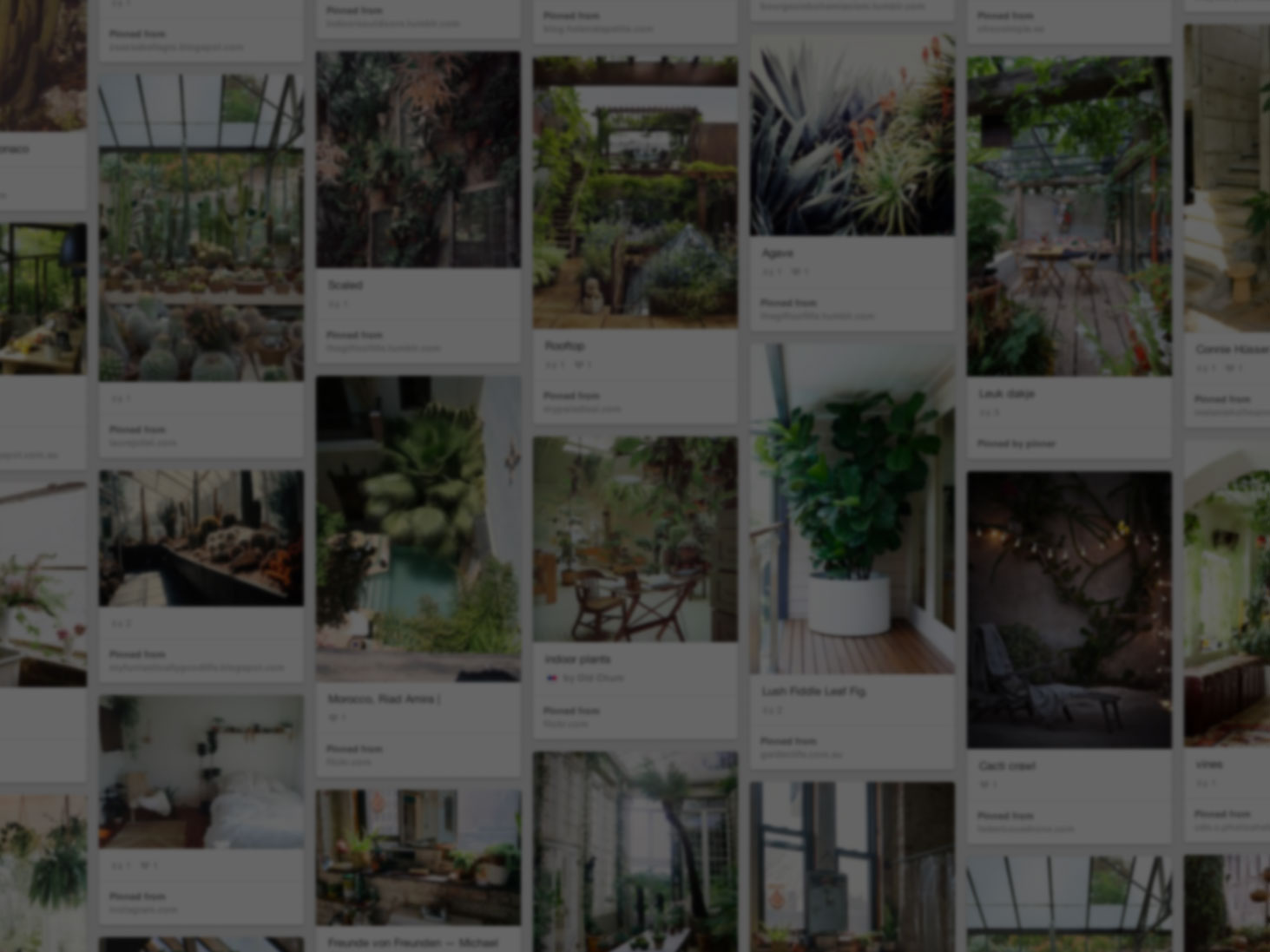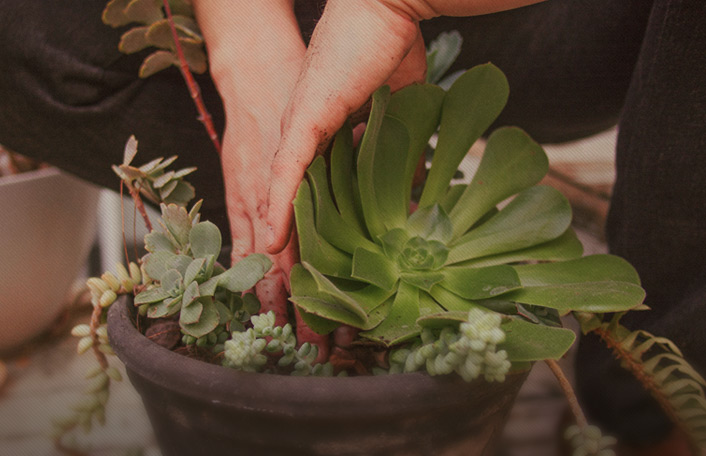 He used Pinterest to start his rooftop oasis
Join Pinterest to find all the things that inspire you.
50+
billion Pins
to explore
15
seconds to
sign up (free!)
Back to
Plants & Critters
Plants & Critters
Version 2Jpg, Brilliant Flowers, Flowers Jackpot, Care For A Begonia, Begonia Care, Fancy Foliage, Begonia Step, 14 Step, Version 2 Jpg
You know you've hit the flower jackpot when your plant is known for its brilliant flowers and its fancy foliage. The begonia has both of these lovely features. On top of that, they are relatively easy to take care of, whether you plant...
Care for a Begonia Step 1 Version 2.jpg
Container-grown begonias (Begonia spp.) bring nature indoors when a plant from one of the many begonia groups is used as a houseplant. Several begonia groups feature bright, colorful flowers, while ...
Begonia Begonia, Gardens Ideas, Flowers Gardens, Hanging Begonia, Plants Cut, Begonia Care, Begonia Outdoor, Greenhouses Gardens, Greenhouses Plants
How to Care for Hanging Begonias
Plants that are well-suited for greenhouse gardening include many types of vegetables, flowers, herbs and fruit. Many of these productive greenhouse plants are also easy to plant and maintain.
How to Care for Begonias Outdoors
Indoor Begonia Care
rooting plant cuttings in water
Begonias are a popular houseplant. Some varieties are grown for their flowers while others their striking foliage. Growing begonia houseplants only requires a little bit of knowledge, which you can find here.
Begonia Pl, House Plants, Balconies Gardens, Popular Houseplant, Gardens Group, Begonia Houseplant, Growing Begonia, Gardens Parties, Indoor Plants
Growing Begonias as house plants.
How to grow both flowering and non-flowering Kalanchoe plants, including the popular K. blossfeldiana. Tips on watering, propagation and light.
House Plants, Kalancho Plants, Doors House, Succulent Plants, Growing Kalancho, Plants Care, Flower, Shorts Day Plants, Indoor Plants
Caring for Kalanchoe - Indoor plant
Kalenchoe House Plant
kalanchoe (flaming katy) Plant Care guide.
Growing Kalanchoe Plants ("Kalanchoes are not particularly hard to grow and the flowering varieties (K. blossfeldiana) are highly rewarding for their colorful & long-lasting flowers. Many people discard the plants after the bloom is over, but this isn't necessary. Simply cut off the flowering head, let the plant rest with reduced water, and resume its normal care. It should flower naturally in Spring. The two pendant Kalanchoes make excellent hanging plants.")
Read this article to find out how to care for kalanchoe plants and tips on how to make them bloom rebloom again.
House Plants, Succulents House, Flowers Succulents, Kalancho Flowers, Flowers Kalancho, Flowers Inside Gardens, Growing Flowers
Kalanchoe- flowering succulent house plant, relatively low maintenance. Cousin to Jade plant.
How to Grow Flowering Kalanchoe class=
..
Awww, Funny Stories, Funny Pictures, Cute Cat, Kittens, Smile, Danger Tigers, Animal, Cat Lady
#cat #lol #lolcat #lolcats #animal #cute #kitty #funny #cats #kitten #animals #funny cat #funny cats
Awww!
So vicious! :) #cute #cats #kittens
Raww im a dangerous tiger
Cute & Funny Pictures @ isCute.com
Cat Lady
Heheh. This makes me smile. :]
Guide to Paperwhites from Southern Living.
Paperwhites, Green Thumb, Green Homes, Guide To, Paper White, Flower Arrangements, Christmas Decor, Pretty Flower, The Holiday
If you have never grown Paperwhite Narciccus, you are in for a treat. Go to your favorite garden center, and purchase a bag of them and get them started now. They are a beautiful addition to your Christmas decorations or for weddings or any occasion. But I particularly like them to plant with dark red poinsettia at Christmas time.
I LOVE paperwhites in the winter - best way to satisfy your green thumb while the garden is dormant. Super easy to grow, just throw in a shallow pot and cover with soil, keep soil moist but not wet / green home
Paper Whites. Must have at the holidays
English Cream Dachshunds-- oh, I want a dog.
Dachshundsth Cutest, Little Mermaid, Cream Dachshundsth, At The Beach, Cutest Things, English Cream, Weiner Dogs, Beach Baby, Daschund Puppies
In❤lovee my Weiner dog:]
English Cream Dachshunds.....the cutest thing i have ever seen :-)
Little Mermaid status.
Daschund Puppies by Benny's Daschunds
English Cream Dachshund Beach baby.
English Cream Dachshund ... at the beach ... too cute
I...really want a corgi.
Baby Corgi, Small Dogs, Pet, Pembroke Welsh Corgi, Corgi Puppies, Adorable, Puppies Love, Things, Animal
Corgi puppies! Love, love, love!
Baby Corgi Puppies Images
baby corgis are the cutest things ever.
baby corgi. So adorable!
I want a corgi as my next pet♡ way too adorable
Corgi puppies! I have been owned by three in my life. They are powerful little animals.
small dog
Pembroke welsh corgi puppies!
I cannot stop laughing at this.
Favorite Things, Awesome, Steam Pugs, Illustration, Steam Punk, Funny Stuff, Pugs Art, Steampunk, Animal
Steam Pug #cute #illustration #pug #steampunk
Steam Pug. #art #illustration #pug #dog #airship
steam pug! awesome! #pug #steampunk #dog
in this illustration has not abused any animal
Two of my favorite things combined... Pugs and Steampunk.
Steam punk steam pug
Cute!
Kitchens Window, Herbs Pots, Indoor Herbs, Flowers Pots, Chalkboards Paintings, Chalk Boards, Herbs Gardens, Clay Pots, Paintings Pots
Decorating Clay Pots with chalkboard paint I've been needing to replace kitchen window pots! This would be perfect!
DIY chalkboard painted pots -- herb garden (decorated flower pots)
Decorating Clay Pots. I like the use of chalkboard paint to label herb pots! Could be a good gift!
Indoor herb garden & chalkboard painted pots.
Clay pots painted with chalkboard paint! Perfect for an indoor herb garden.
Herb Garden in Clay Pots. Hmmm, maybe I'll try using chalk board paint.