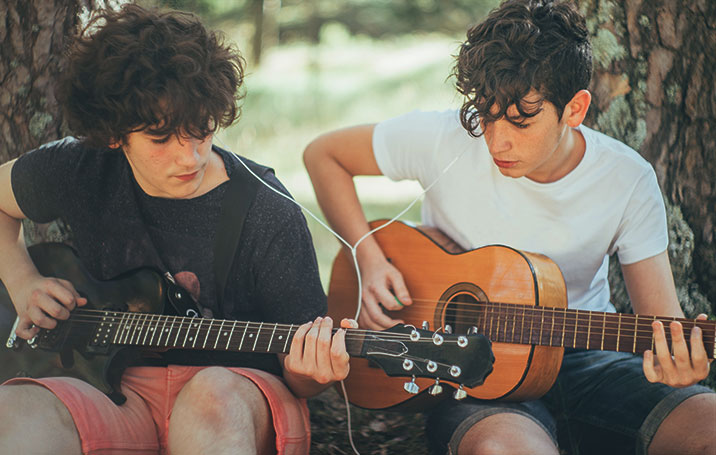 They used Pinterest to find new songs to learn
Join Pinterest to find all the things that inspire you.
50+
billion Pins
to explore
15
seconds to
sign up (free!)
Discover the details of this incredible outdoor before and after! | From Kelly of View Along The Way and The Home Depot Style Challenge
Patio Idea, Decks Idea, Homes Depot, Styles Challenges, Incredibles Outdoor, Simple Decks, Patio Makeover, Depot Styles, Outdoor Spaces
Such a simple deck. I love it, especially without the railing.
Patio makeover
Incredible transform of outdoor space.
Deck idea
patio idea
tons and tons of laundry room ideas
Rooms Idea, Wall Color, Shelves, Decoration Idea, Room Ideas, House, Paintings Color, Laundry Room Makeovers, Laundry Rooms Makeovers
tons and tons of laundry room ideas- love the color of the room - may have to find this paint color!
tons and tons of laundry room ideas love the wall color!
tons and tons of laundry room ideas as well as decorating ideas for the whole house!!! Pinning now and going back later!
smartgirlstyle: Living Room Makeover Where have you been all my life?
Bookshelves, Fireplaces, My Life, Decoration Idea, House, Rugs, Room Makeovers, Living Rooms Makeovers, Cute Living Rooms
smartgirlstyle: Living Room Makeover Where have you been all my life? Emmy I don't have another board for your house but maybe this has some good home stuff!
smartgirlstyle: Living Room Makeover. I like the way the bookshelves frame the fireplace to simulate builtins, and the mirror over the mantle reflecting the light around the room.
Living Room Decorating Ideas on a Budget - smartgirlstyle: Living Room Makeover Where have you been all my life?
smartgirlstyle: Living Room Makeover Where have you been all my life? @ Pin Your Home LOVE the rug in the after
I love the before and after!
Funnies Dogs, Make Me Laughing, So Funnies, Pet, Hairs Styles, So True, Wet Dogs, Cute Dogs, Bath Time
So True!!! Hair styles are important
This picture makes me laugh... reminds me of my lil pup... looks like a totally different dog during bath time!
All wet and fluffy no more #pets #petcare #cute #dogs #bathtime
Wet dogs are so funny. In a pitiful way.
hahahha so funny and so true
Before and after.
Dark Color, Bathroom Makeovers, Small Bathroom, Black Bathroom, Dark Bathroom, Tile Bathroom, Paintings Color, Black Wall, Dark Wall
Manhattan Nest bathroom: black walls and ceiling
dark colors
Small bathroom, lovely dark walls.
Black bathroom
Dark bathroom
Bathroom makeover from Manhattan Nest: cool stuff! Esp the paint color.
navy blue paint white tile bathroom - Google Search
Better After: Peer Pressure Refresher
Lamps Shades, Diy'S Fish, Simple Details, Floors Lamps, Scale Lamps, Diy'S Lighting, Fish Scale, Lampshade, Lighting Shades
Simple Details: diy fish scale lamp shade
Fantastic DIY "fish scale" lampshade, made by Pam at Simple Details Blog. Idea borrowed from Emily at Newlywife
Love this floor lamp.
diy light shade
Better After: Bathroom Lovin
Bathroom Makeovers, Bamboo Shades, Beauty Bathroom, Masterbath, Decoration Idea, Bathroom Idea, Bathroom Shelves, Master Bathroom, Bathroom Decoration
Master Bathroom Makeover On A Budget. Like the tile
bathroom#bathroom design #bathroom decor #bathroom inspiration #bathroom idea| http://bathroomdesign627.blogspot.com
Bathroom | Bathroom shelves and decor ideas
bathroom decorating idea
I'm in love with the bamboo shades!
this is beautiful bathroom decor
Masterbath
befafter
Bathroom Design, Amazing Transformers, Bathroom Makeovers, Subway Tile, Beautiful Bathroom, Amazing Bathroom, Wall Tile, Before And After Bathroom, Pink Bathroom
Amazing Bathroom Makeover!
After wall tile
Before and After Bathroom Design Photos - look at pictures of amazing transformations.
Beautiful bathroom reno | Epic Real Estate Investing #Rehab #Renovation
Pink bathroom before and after
Marble subway tile
Stunning Transformation of a Decrepit Building (10 pics) - mdolla
Altered, 10 Pics, Abandoned Building, Decrepit Building, Stunning Transformers, Breathtak Transformers, Building 10, Architecture
what a breathtaking transformation!
100 year old depot makeover. One of the most awesome before and alters I've ever seen.
Old Trolley Depot Before -- this (well-financed) couple turned a 100-year-old abandoned building in ATL into a modern home. worth a look!
Paneling: The Bane Of Our Existence | Young House Love
Eating Place, Eating House, Small Living Rooms, Eateri, First House, Young House Love, Cozy Living Rooms, Small Spaces, Restaurant
Cozy living room for a small space.
Small spaces | Young House Love
small living room - back room? Young House Love
Our First House | Young House Love -- Fabulous blog full of great DIY on a budget ideas