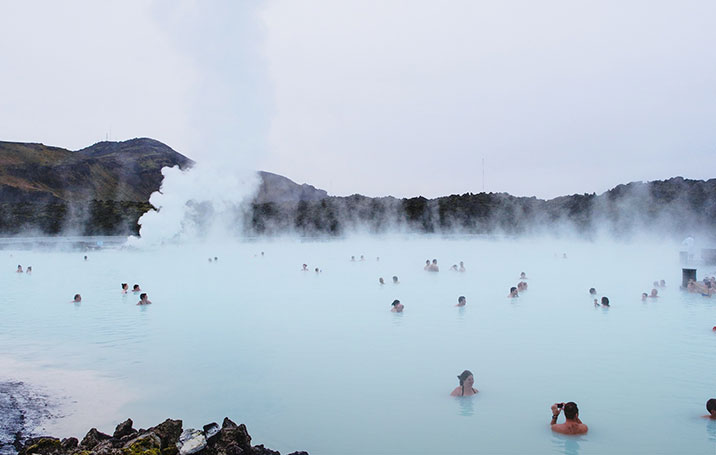 They used Pinterest to find new places to visit
Join Pinterest to find (and save!) all the things that inspire you.
50+
billion Pins
to explore
15
seconds to
sign up (free!)
Meshwork. great ideas for weaving fabric.
Crafts Books, Bags Magazines, Libros Revista, Patchwork Meshwork, Du Meshwork, Libros Patchwork, Livres Meshwork, Libros Books, Album Picasa
Livre Meshwork
Les bases du Meshwork paru aux Éditions de Saxe http://www.edisaxe.com/les-bases-du-meshwork.html
Pinned from
accessories.gallery.ru
Meshwork with tutorial and step by step pictures!!
Ydiyi Meshwork, Tutorials Meshwork, Patchwork Meshwork, Step Pictures, Du Meshwork, Posts, Le Meshwork, Step By Step
technique du meshwork. Vraiment un bel effet.
Croisee Creative :: le meshwork
Meshwork - Mamounette bla bla
mamounette16.over-blog.com
meswork tutorial
Chica Gordita, Meshwork 1, Crafty Chica, Meshwork Tutorials, Meshwork Paschwork, Fabrics Manipulation, Manipulation Tehniques, Weaving Fabrics, Meswork Tutorials
meshwork tutorial
Chaque 1er mardi du mois, c'est cours de patchwork
lesbroderiesdecathy.blogs.marieclaireidees.com
Rami Kim shows a technique from her new AQS book Elegant Cotton Wool Silk Quilts - Very Cool!
Wool Silk, Aq Books, Cotton Wool, Fabrics Strips, Weaving Fabrics, Silk Quilts, Elegant Cotton, Stitches Quilts, Books Elegant
This is Quilting? I think So? All I know is it's really FUN! Weaving Fabric Strips! - Page 2 of 3 - Keeping u n Stitches Quilting | Keeping u n Stitches Quilting
Rami Kim shows a technique from her new AQS book Elegant Cotton Wool Silk Quilts. How she weaves fabric strips to make everything from Quilts to bags and even clothing. Tumbling blocks quilt pattern can be  difficult to get all the points just right, but with Rami Kim's technique of weaving at a 30 degree angle …

by quilttv
Beautiful site with instructions for doing weaving that looks quilted. Unfortunately it's in a foreign language.
8 Září Blogu, Foreign Language, Quilts Sewing, Blogu Aktualizac, Crafts Fabr, Toms Biskupský, Důvod Toms, Quilts Ideas, Patchwork Bags
8.září blogu aktualizace 鈥 Chan Důvod tom biskupský oltářní polévka razítko
Pinned from
liveinternet.ru
Las cosas de Vero: Taller de Mesh-work
Crafts Ideas, Cosa De, Meshwork Paschwork, Almazuela Neshwork, Patchwork Meshwork, Dishcloth, De Vero, De Mesh Work, Awesome Wonder
Pinned from
lascosasdevero.blogspot.com.es
how to do a star pattern meshwork
Workshop, Crafts Ideas, Stars Patterns, Meshwork Tutorials, Bias Tape Crafts, De Maricú, Patterns Meshwork, Workshop, Quilts Tutorials
Meshwork tutorial
how to do a star pattern meshwork ~ a beautiful tutorial (in Spanish) for woven bias tape! The possibilities are endless with thousands of fabrics to choose from at the Fabric Shack at http://www.fabricshack.com/cgi-bin/Store/store.cgi
El taller de Maricú: Meshwork y ¡¡¡vacaciones¡¡¡
craft ideas bias tape - Google Search
El taller de Maricú: Meshwork y ¡¡¡vacaciones¡¡¡
eltallerdemaricu.blogspot.com.au
Meshwork - sample 2
Meshwork Chayann, Cinta Esterillados
Jardin de Labores: Meshwork
jardindelabores.blogspot.com.es
Meshwork
Japanese Meshwork, Patchwork Meshwork, Cartonnage Ideas, Fat Quarter, Beats Gifts, Quilts Ideas, Asian Quilts, Crafts Quilts, Christmas Gifts
Do you still worry about the Christmas gift? Here can help you get the beat gift for you little girl. What are you waiting for? http://mkpursecake.blogspot.com/
I have chosen two fat quarters to test the technique. I cut my strips, made my tubes and using my pressing bars, pressed them. I chose a very simple design to start with. I thought if I got a feel for the weaving I could work up to something more complicated. Here's a little progress photo.
Japanese meshwork for my Asian quilt
Japanese Meshwork | Lucie The Happy Quilter's Blog
luciethehappyquilter.com
Kitty-Quilt: Uitleg meshwork.....
Quilts Japan
Pinned from
kittyquilt.blogspot.nl
trabajo- need to investigate under "meshwork"
Retreat Pictures, Mesh Work, Minis Quilts, Tumbling Blocks, Fabrics Scrap, Quilts Retreat, Pictures Time, Cool Ideas, Meshwork
Meshwork: Woven tumbling blocks ~ a great mini quilt ideal! Notonlyquilts
Not Only Quilts: Quilt retreat picture time! Mesh work
Avoid set in seams and WEAVE your tumbling blocks! From Not Only Quilts: Quilt retreat picture time!
Cool Idea for fabric scraps
Pinned from
notonlyquilts.com
meshwork, tutorial en francais
Tutorials En, Patchwork De, Meshwork Tutorials, I Will, Google Search, De Mère, Meshwork Étoilé, En Fillings, Passion Patchwork
meshwork - Google Search
Meshwork étoiles - passion patchwork de mère en fille
marieodilepatch.canalblog.com
Placemats.
Woven Quilts, Weaving Patterns, 3D Quilts, Tumbling Blocks, Quilts Techniques, Tissag Textiles, Hands Weaving, Mad Weaving, Meshwork
Clever bit of hand weaving results in 3D effect. Creative = Genius
mesh-work- Quilting techniques for clay
Tumbling blocks weaving pattern.
meshwork: mad weaving
mad weaving. AWesome Tumbling Blocks!
Woven quilt design blanket
Pinned from
momentsdoci.blogspot.com