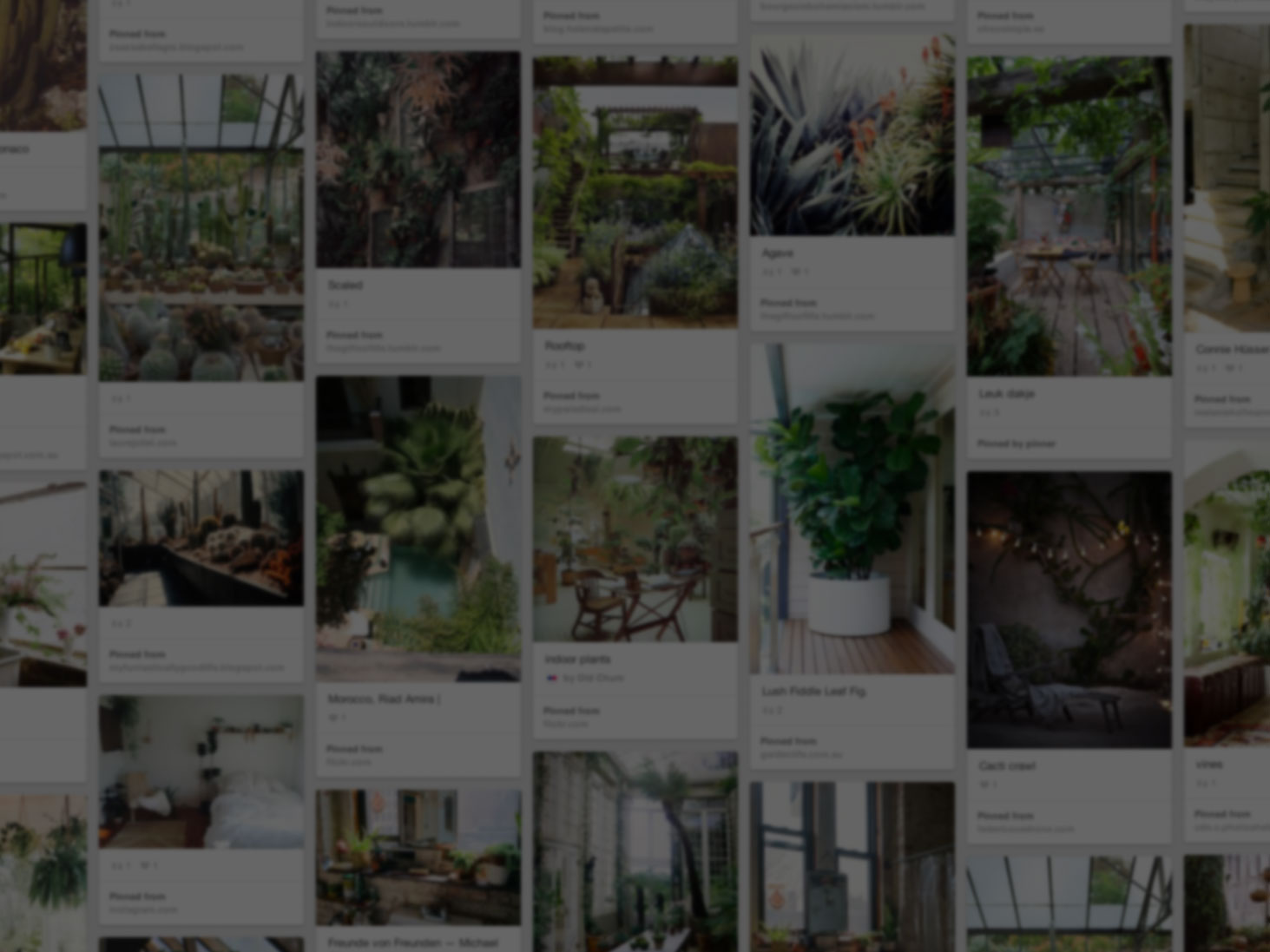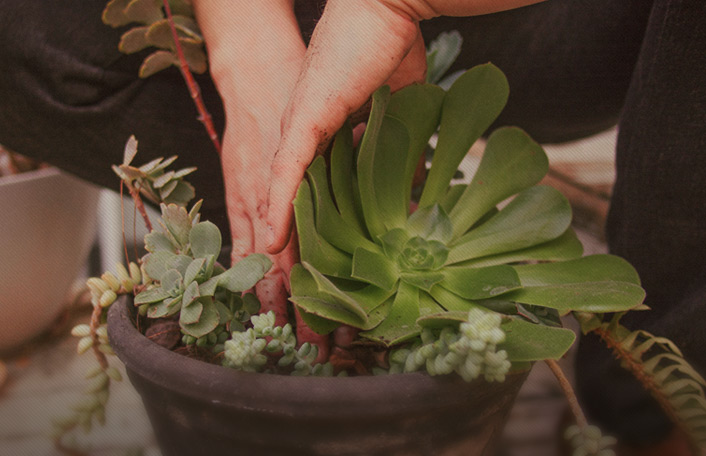 He used Pinterest to start his rooftop oasis
Join Pinterest to find (and save!) all the things that inspire you.
50+
billion Pins
to explore
15
seconds to
sign up (free!)
click through for 33 more breathtaking and incredible photos of abandoned places- this is the Jiancing Historic Trail in Taipingshan National Forest in Taiwan.
Paths, Green, Railroadtrack, Training Track, Old Training, Traintrack, Photo, National Forests, Railroad Track
overgrown traintracks
Path to Historic Train track In Taipingshan National Forest; Taiwan
☮ old and green Ivy Covered Train Tracks, Japan photo via heaven
Overgrown Railway Tracks in the Forest. Railroad tracks. Train tracks. Moss. Green.
Stunning photo of old train tracks
#woods #trees #moss #green #railroadtracks
beauty is in the eye of the beholder
Dark Boho, Covet Clothing, Gothic Chic, Boho Goth, Picturesromina Ressia, Lacey Affair, Black Lace Dresses, Photo, Lace Gowns
lace gown
boho Goth
Beautiful Black Lace Dress
: Photo
liv
Fashion, Pearls Necklaces, Style, Beautiful, Audrey Hepburn, Breakfast At Tiffany, Gloves, Liv Tyler, Black
Liv Tyler, black and white, beautiful, pearls, glamour, fashion, gloves. Google search
Luxury Life, Style, Black And White, Pearls, Makeup, Beautiful, Audrey Hepburn, Breakfast At Tiffany, Liv Tyler
~ Shop BELLA COUTURE ® http://www.BellaCouture.com for one of a kind jewelry, antiques and haute couture designer collectibles as beautiful as the stunners in this inspirational image. Pearls Pearl Necklace
light. THE VERY NATURE OF BLUE
Misty woods filtered in blue
THAT'S what you see if you look up in a magic forest.
A lacy canopy of tree branches
Tree canopy in blue
Beautiful lighting!
Lights, Dreams Places, Magic Forests, Wood, Nature, Blue, Beautiful, Trees Branches, Canopies
Rain ♡
Gothic Fantasy, Fantasy Art, Gothic Rain, Gothic Art, Art Prints, Goth Fantasy, Beautiful Dark, Black Beautiful, Deviantart Galleries
Goth Fantasy
Gothic rain
I love the stark purity of the outdoors in the winter.
Birches Trees, Winter Trees, Art, Beautiful, Black White, White Trees, Silver Birches, Natural, Photography
"Silver Birch" photograph by Adam Brock by Plum leaves, via Flickr #winter #trees #sky #photography #perspective
birch trees WHITE: Tree trunks
Beautiful... Silver Birch Trees!
splendors-of-the-universe: Do you think Nature is beautiful? Click Here!
Natural art
Rays of a Sunday Morning ♥
Fall Leaves, Natural Photography, Sun Ray, God Is, Secret Places, Beautiful, Trees, Sunray, Heavens
Beautiful! God is awesome!
Beautiful Sunrays ~
secret place- Beautiful!! Heaven is shining through! :)
Heavenly light in a #tree - Beautiful #nature images, #landscape photographs. Amazing nature photography.
Sunshine Amazing photographic work. Love how he/she caught the suns rays splitting through the tree.
Basking in autumn's heavenly light. #light #autumn #fall #leaves #trees #nature #beautiful #sunlight
Mount St Helens, Washington
Swan Lakes, Wildflowers, Mt St. Helen, Mount Helen, Beautiful Places, Mount St., Washington States, U.S. States, Wild Flowers
Mount St Helens Wildflowers. I grew up in Washington and used to take road trips to Mt. St. Helens (before and after the eruption.)
Gorgeous Wildflowers! Swan Lake sunset, Greenville, South Carolina.
Wild Flowers near Mt. St. Helens, WA. Mount St. Helens is an active stratovolcano located in Skamania County, Washington, in the Pacific Northwest region of the United States. It is 96 miles south of Seattle, Washington, and 50 miles northeast of Portland, Oregon.
Mt. St. Helens, Washington. I used to camp at Spirit Lake before the eruption. What a beautiful place!
Mount St Helen's Wildflowers, Washington State
Brenda @ HMMLA shot by Lucas...
Lucas Passmore, Beautiful Images, Lights Stripes, Untitl Photo, Posts, Photographic Awesome, Lucaspassmor, Shadows, Photography
lucaspassmore: Brenda @ HMMLA shot by Lucas...
500px / Untitled photo by Lucas Passmore
shadow
silhouette #boudoir
Bridal Boudoir, Sexy, Photo Ideas, Secret Desire, Silhouette, Boudoir Photo, Bad Man, Men Photography, Photo Shoots
I Need A Bad Man ~
Bridal Boudoir idea :)
THE SILHOUETTE #nude #art #women #men #photography #black #white #shadow
silhouette boudoir photo shoot..
silhouette boudoir pose .. military boudoir photo idea for your soldier ... send your soldier a picture that'll make him remember what he's fighting for
Cute!
Design Collection, Mirror Mirror, Polka Dots, Hot Girls, Victoria Secret Lingerie, Baby Dolls, Barbara Palvis, Hair, Luxury Lingerie
polka dot baby doll
Barbara Palvin // Photography // Model // Portrait // Mirror // Sexy // Style // Fashion // Women's Apparel // Lingerie // Skin // Lips // Brown Hair // Brunette //
Barbara Palvin- The Victoria's Secret Designer Collection: Luxury Lingerie at Your Local Mall? | The Lingerie Addict | Lingerie For Who You Are
victoria secret lingerie | The Victoria's Secret Designer Collection: Luxury Lingerie at Your ...
Kate
Models, Mario Testino, Fashion, Style Icons, Shorts, Katemoss, Mariotestino, Photo, Kate Moss
The Surf Report by Mario Testino for US Harper's Bazaar, April 1996 #KateMoss #Kate #Moss #Mario #Testino #MarioTestino #Cover #Report #1996 #HarpersBazaar
Tagged with Kate Moss and Mario Testino. Kate Moss was born on January 16, 1974. Mario Testino photos are considered works of art. Kate Moss got married to Jamie Hince on July 1, 2011. Kate Moss was involved in a cocaine scandal with her ex-boyfriend Pete Doherty. Mario Testino's photographs have graced the pages of Vogue and other fashion publications.
Kate Moss in a long-sleeve top and checkered shorts #editorial #muse #katemoss
Kate Moss, the legendary model, style icon and muse - our most inspired pictures
By Karrah Kobus
Concept Photography, Karrahkobus Photography, Inspiration, Dreams, Plan, Keys, Karrah Kobus Photography, Photography Ideas, Conceptual Photography
karrah kobus photography
Like something out of a absinthe-induced dream, she beckons to something dark within you, something hidden deep inside the recesses of your mind.
All the keys are stuck Conceptual Photography by Karrah Kobus
piano
.
Training Stations, Polka Dots, Beautiful, Oleg Oprisco, Portraits Photography, Romantic Moments, Hair, Profess Photography, Photography Blog
Train station
Emotive Photography by Oleg Oprisco | Professional Photography Blog
by Oleg Oprisco, Ukraine #photography #inspiration #portrait #woman #color #hair #posing #beauty
A Master in Fine Art Portrait Photography - Oleg Oprisco - 121Clicks.com