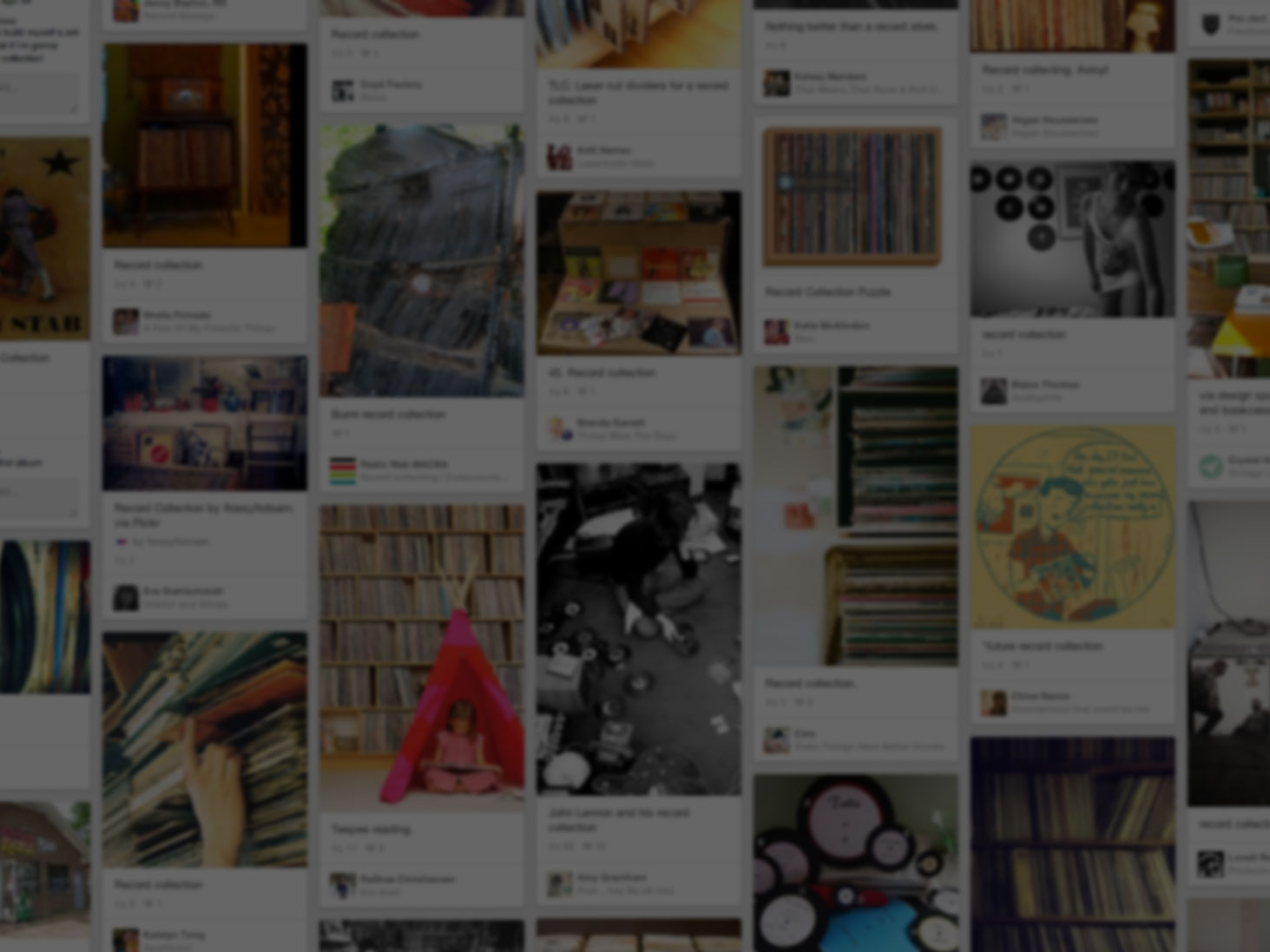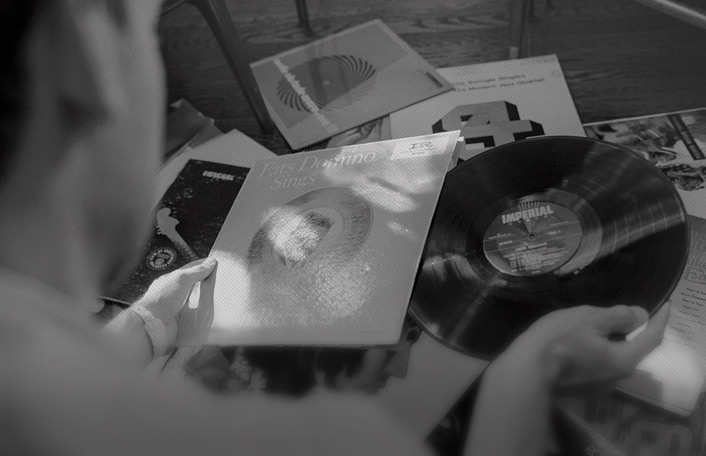 He used Pinterest to start his collection
Join Pinterest to find all the things that inspire you.
50+
billion Pins
to explore
15
seconds to
sign up (free!)
Bread - Slow Cooker Recipes
---
Back to
Bread - Slow Cooker Recipes
Bread - Slow Cooker Recipes
Copycat KFC Biscuits by meghensley, via Flickr
Copycat Biscuits, Copycat Sides, Copycat Recipies, Club Sodas, Breakfast Sandwiches, Copycat Kfc, Breads Rolls Biscuits, Kfc Biscuits Recipe, Copycat Recipe
Meg's Copycat KFC Biscuits... "I love these as a side to any southern meal, especially fried chicken (duh). You could also throw in a fried egg and a sausage patty to make a great breakfast sandwich".
KFC Biscuits- Copycat Recipe
Copycat KFC Biscuits ~ I could eat a half dozen myself with honey! Club Soda Angle Biscuits!!!!
KFC copycat Biscuits

by meghensley
SOUTHWESTERN! Crockpot Mexican Cornbread... sounds yummy.
Mexican Cornbread recipe - hopefully like Alto Cinco's!
Crock pot cornbread, perfect for chili night.
Crock pot mexican corn bread. Enjoy it, slow cook it! -- Crock Pot Seasonings - crockpotseasonings.com - #crockpot #recipes #sides
mexican cornbread in slow cooker
crockpot corn bread
Crock Pot Cornbread, Mexican Cornbread, Crockpot Mexicans Cornbread, Grill Cornbread, Slow Cooker, Crockpot Recipe, Crockpot Corn, Cornbread Recipe, Corn Breads
Slow Cooker Bourbon Banana Bread
Banana Bread Recipes, Bananas Breads Recipe, Chocolates Chips, Bourbon Bananas, Crock Pots, Cake Mixed Recipe, Bananas Cake, Slow Cooker, Cooker Bourbon
Slow Cooker Bourbon Banana Bread This banana bread is full of surprises. First, it's spiked with the flavors of bourbon, pecans and chocolate chips (topped with a bourbon glaze and more pecans for good measure). And because it's baked in your slow cooker, there's not need to heat up the oven.
FREE Slow Cooker Cake Mix Recipes
Slow Cooker Bourbon Banana Bread recipe | slow cooker | crock pot recipes
Slow Cooker Bourbon Banana Cake
Crockpot Sourdough Rye Bread
Simply Homemaking: The easiest bread I've ever made ~ chapter 2 ~ sourdough rye
Yum... I'd Pinch That! | Slow Cooker Rye Bread
Crock Pot, Crockpot Sourdough, Crockpot Gourmet, Easiest Breads, Food Crockpot Slow Cooker, Favorit Recipe, Slow Cooker Rye Breads, French Loaf, Crockpot Rye Breads Recipe
Fast Bread in a Slow Cooker: 16 Slow Cooker Bread Recipes - This collection includes savory slow cooker breads, sweet slow cooker breads, and slow cooker monkey bread recipes.
Cooker Recipe, Breads Recipe, Crock Pot Recipe, Crockpot, Slow Cooker Breads, Crock Pot Breads, Homemade Breads, Baking Breads, Allfreeslowcookerrecip Com
Crock Pot Bread Recipe - Moms With Crockpots & ZipList
Bake bread slow cooker style with this recipe for Couldn't Be Easier Slow Cooker Bread. Slow cooker bread recipes are easy to make, and this recipe is no exception! If you're craving homemade bread, turn your slow cooker into a bread machine!
AllFreeSlowCookerRecipes.com - 1000's of Free Slow Cooker Recipes, Videos, How-To Slow Cook Guides and More!
Moms With Crockpots- Crock Pot Recipes
Home-Style Corn Bread slow cooker recipe (I think I need several Crock Pots to cook all these dishes side-by-side!)
Breads Recipe, Cups, Food, Honey Butter, Sweet Cornbread Recipe, Weights Watchers Recipe, Baking, Cornbread Recipes, Corn Breads
Weight Watchers Recipes - Corn bread
Cornbread Recipe Ingredients: - 1 cup uncooked cornmeal, yellow - 1 14oz can of creamed corn - 2 tsp baking powder - 1 cup all-purpose flour - 1/2 tsp baking soda - 2 packets of Splenda sweetener - 1 tsp table salt - 1/2 cup reduced fat buttermilk - 2 large egg whites - 2 tsp corn oil Directions: Preheat oven to 400ºF. Coat an 8-inch square cake pan with non-fat cooking spray (I prefer the butter flavored kind). Combine cornmeal, flour, baking powder, Splenda, salt and baking soda in a large bowl. Mix well with a fork and set aside. Combine creamed corn, buttermilk, egg whites and oil in a medium bowl; mix until blended. Fold mixture into dry ingredients and blend. Pour batter into prepared pan. Bake until a wooden pick inserted near the center comes out clean, about 20 minutes. Allow to cool in pan on a wire rack for 10 minutes. Remove from pan and let cool completely. Cut into 8 squares. Entire recipe makes 8 servings Serving size is 1 square Each serving = 3 Point Total
Marie Callender's Cornbread & Honey Butter! Cornbread: 1&1/4 cups all purpose flour...3/4 cup cornmeal...2 tsp baking powder...1/3 cup sugar...3/4 tsp salt...1&1/4 cups whole milk...1/4 cup shortening...1 egg. HoneyButter: 1/2 cup (1 stick) butter and 1/3 cup honey. Directions: Preheat to 400. Combine flour, cornmeal, baking powder, salt and sugar in bowl. Add milk, shortening, and egg...mix only until all ingredients are well combined. Grease 8x8 inch pan and pour batter in. Bake 25-30 mins. Le
Corn Bread Recipe from The World Of Food
SWEET CORNBREAD RECIPE sub with rice milk and appkesauce omit sugar add corn
Pull apart bread slow cooker
Crock Pot, Cooker Recipe, Slow Cooker, Breads Crumb, Add Milk, Tomatoes Basil, Add Salts, Tops Rolls, Pulled Apartment Breads
PULL APART BREAD - SLOW COOKER... 3 cups of SR flour 100 g butter or marge 1 teaspoon salt 1cup milk Add salt to flour Rub butter n flour to resemble bread crumbs Add milk roll into a dough Roll out put ingredients on top roll and cut. Put in SC for 1.5 hours on high (I would put them on a sling of baking paper) Filling anything you like, cheese, sundried tomatoes and basil, olives, ham. Or sweet with chocolate spread ... or cheese and vegemite etc Facebook Page: Slow Cooker Recipes 4 Families
Crock pot pull apart bread
Pull apart bread in slow cooker 3 cups s r flour 100g butter 1 teaspoon salt 1 cup milk add salt n flour rub butter and flour to resemble bread crumbs add milk roll into dough roll out put ingredients on top roll and cut put in sc for 1.5hours on high filling cheese, bacon, sundried tomatos, basil, olives
Roasted garlic spoon bread--slow cooker.
Crockpot 365, Crock Pot, Slow Cooker Recipe, Spoonbread Slow, Slow Cooking, Roasted Garlic, Crockpot Recipe, Site Crockpot, Garlic Spoonbread
Crock Pot Roasted Garlic Spoonbread
A Year of Slow Cooking: Roasted Garlic Spoonbread Slow Cooker Recipe
Potato Soup & Cheddar Bread (Slow Cooker Soup recipe)
Cheddar Breads, Breads Recipe, Cheese Breads, Chee Breads, Slow Cooker Soups, Cheddar Loaf, Redfli Creations, Loaf Breads, Potatoes Soups
Cheddar Loaf bread
Potato Soup and Cheddar Bread Recipes
Redfly Creations: Potato Soup and Cheddar Loaf - Mmmmmm!
Banana bread slow cooker recipe
Slow Cooker Recipe, Crockpot, Pot Recipe
Perfect Summer Side Dish! Slow Cooker Roasted Vegetables by www.sixsistersstu.... #side dish # recipe
Summer Side Dishes, Side Dishes Recipe, Six Sisters, Side Dish Recipes, Slow Cooker, Roasted Vegetables, Cooker Roasted, Perfect Summer, Kitchens Stay
Six Sisters' Stuff: Slow Cooker Roasted Vegetables
Simple Cornbread Recipe for Slow Cooker - Slow cooker "baking" is fun and easy with this slow cooker side dish recipe. This easy cornbread recipe won't disappoint and is super moist!
Simple Cornbread, Crockpot Cornbread, Crock Pots Cornbread, Slowcooker, Crockpotcornbread, Slow Cooker, Cornbread Recipe, Corn Breads, Cornbread Tammilee
CrockPot Cornbread
Crock Pot Cornbread Tammilee Tips 3 hr to 3 hr 25 min on low. stick butter, corn bread mix, canned corn
Crock Pot Cornbread Tammilee Tips Another one from Tammilee. I'll use my own cornbread recipe mix, and all organics: sour cream, corn and butter.
Simple Cornbread Recipe for Slow Cooker - Slow cooker "baking" is fun and easy with this slow cooker side dish recipe. This easy cornbread recipe won't disappoint and is super moist! The more I look the more things I can do.Lovin it
Crock Pot Cornbread from Tammilee Tips #slowcooker
CrockPotCornbread