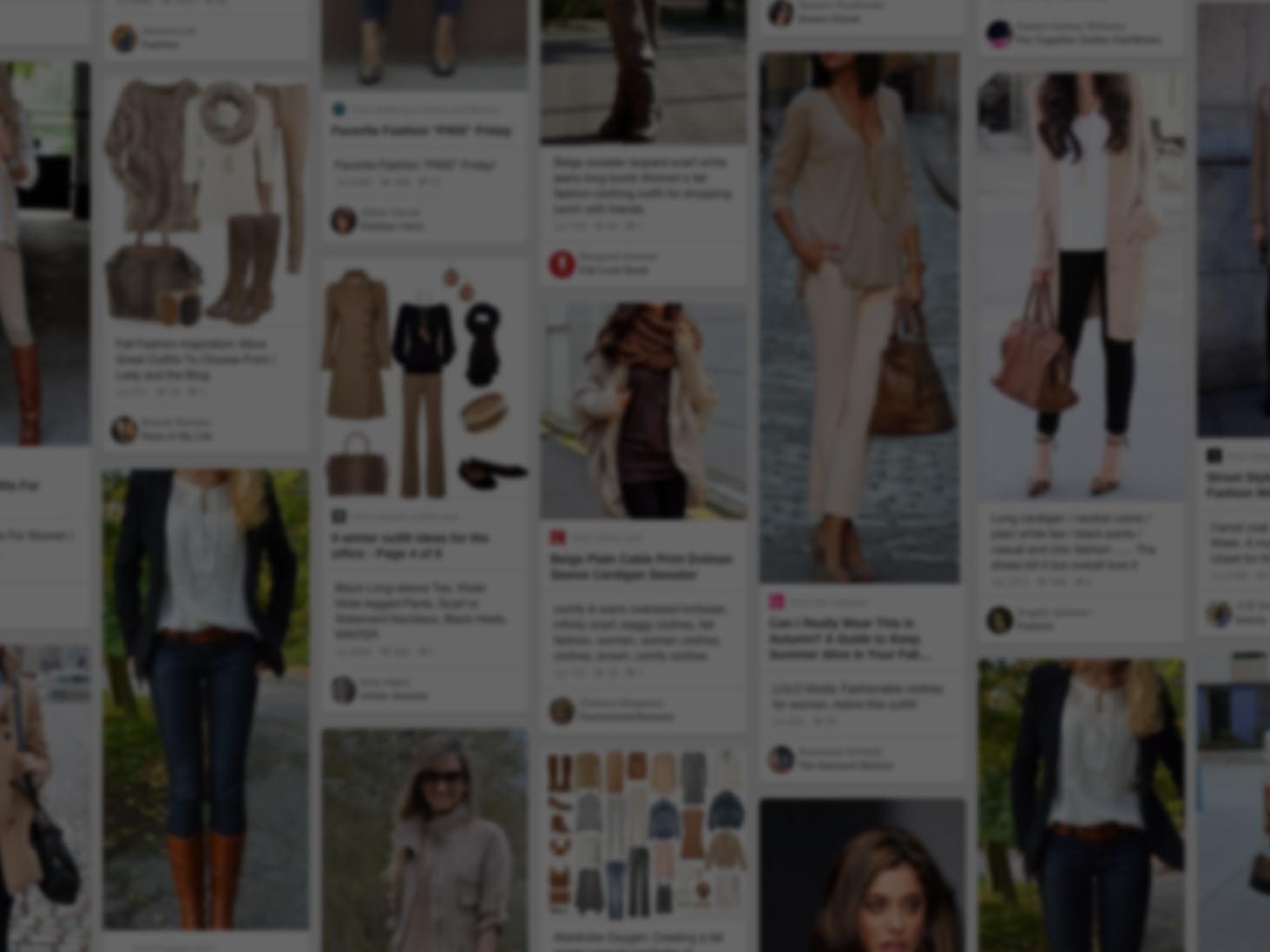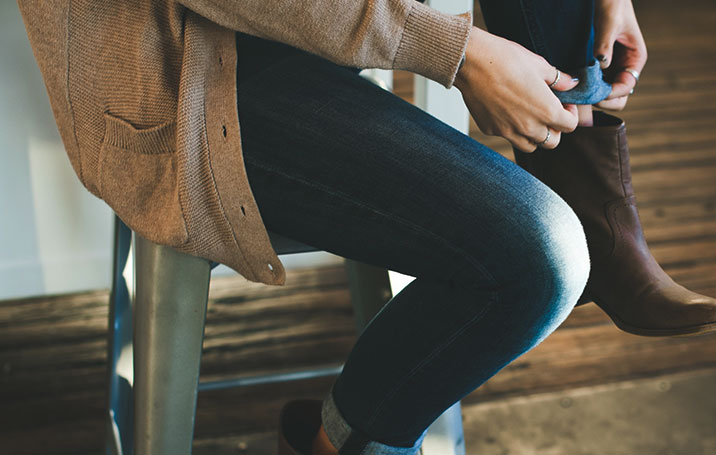 She used Pinterest to step up her style
Join Pinterest to find all the things that inspire you.
50+
billion Pins
to explore
15
seconds to
sign up (free!)
Fun Bookshelf Ideas
We've got a great selection of neat bookshelves here at SWAP. With a little love, our bookshelves could be as cute and attention-grabbing as the ones shown in this album!
---
Back to
Fun Bookshelf Ideas
Fun Bookshelf Ideas
Cheap bookcases in the closet for a shoe rack. Just paint and stack with your favorite pumps.
Idea, Dreams, Shoes Shelves, Shoescloset, Shoes Storage, Shoes Racks, Shoes Closet, Cheap Bookca, Books Cases
Lonny Magazine - closets - shelves for shoes, shoe shelves, shelves for boots, boot shelves, shoe closet, shoe storage ideas, boot storage, ...
Cheap Bookcaes = Tons of Shoe Storage.
Low priced book cases in the closet for a shoe rack. Awesome Idea..
this would be a dream shoe closet for me! Cheap bookcases you can put in the closet for shoe racks. this is a REALLY good idea.
Amazing barrister bookshelf makeover
Bookcases Ideas, Barrister Bookshelf, Lawyer Bookcases, Barrister Bookcases, Call Lawyer, Dining Rooms Cabinets, Homes, Barrister Bookshelves, Bookshelf Makeovers
barrister bookshelves
Painted barrister bookcase
Woven Home: Barrister Bookshelf Makeover
Great makeover idea for a tall, narrow bookshelf.
Poster Boards, White Bookshelves, Sugartotdesign, Wrapping Papers, Posters Boards, Thick Posters, White Bookshelf, Wraps Paper, Bookshelf Makeovers
sugartotdesigns: white Bookshelf Makeover with Removable Lining - I went with the classic white and to add a some pop of color to my gray dining area, I put wrapping paper on thick poster board for lining. That way when I change my mind, I can just unwrap the poster board and put a new color on or leave it white.
Super cute bookshelf idea for a bathroom!
Bottoms Shelf, Decor Ideas, Beaches House, Beaches Theme, Coastal Style, Home Decor, Coastal Living, Bookshelf Style, Clutter Free
clutter free
Beach theme for the second bath--perfect
Coastal Style - Clever Clutter Buster
Leaning shelf decorations ideas
Bookshelf styling inspiration from CoastalLiving.com
baskets in a row on bottom shelf of bookcase
Coastal Living Magazine Have a bookshelf that needs a little style help? We've got the tips you need: http://trib.al/n8E6b1X
FOR THE BEACH HOUSE - CONCEPCION
A book shelf. Literally.
Book Shelf, Ideas, Old Book, Bookshelf Design, Floating Shelves, Invisible Bookshelf, Book Shelves, Home Kitchens, Floating Bookshelves
Invisible Bookshelf from 33 Creative Bookshelf Designs | Bored Panda
BOOK Shelf - repurpose old books. Great idea!! So neat
Amazon.com: Umbra Conceal Floating Book Shelf, Small, White: Home Kitchen
Amazon.com - Umbra Conceal Floating Book Shelf, Large, Silver - Floating Shelves
I really like this idea of floating bookshelves
Invisible bookshelf -- metal tab hides inside bottom book (Book Shelf by Umbra | HomeKlondike.com - Home Interior Design, Architecture and Decorating Ideas)
BOOK SHELVES - Umbra Conceal Metal Book Shelf - Amazon.co.uk - £13.70
Bookshelf into a display cabinet (of sorts)
Bookca Decor, Decor Ideas, Bookca Redo, Bookcases Makeovers, China Cabinets, Bookcases Decor, Living Rooms Bookshelves, Pine Bookca, Books Cases
bookcase decorating ideas ?Cabin 3/7/15 spb
bookcase makeovers
Living room bookshelves
book case to china cabinet (pic only)
Six different bookshelf ideas. All worth trying.
Bookca Interiors, Bookcases Makeovers, Bookshelf Decor, Paintings Bookcases, Bookca Makeovers, Bookshelf Ideas, Old Bookcases, Bright Colors, Bookshelf Makeovers
Bookcase Makeover
bookshelf makeover inspiration
Bookcases -- love the bright colors!
Bookshelf decorating
renovating an old bookcase
Painting bookcases
Great bookshelf makeover...
Diy Bookca Makeovers, Bookcases Makeovers, Diy Furniture, Laminate Bookca Makeovers, Books Shelves, Old Bookshelf Makeovers, Crafts Projects, Salvaged Savvy, Laminate Bookcases
laminate bookcase makeover - Salvage Savvy (great site too)
Laminate Bookcase makeover! perfect for kids rooms and we already have the book shelves to make this project
Part 2 : 25+ Craft Projects for $1 or less from the ReStore
Patterned background on a bookshelf - so cute!
Dresses Up, Old Bookshelves, Wallpapers Bookshelf, Books Shelves, Contact Paper, Cute Ideas, Scrapbook Paper, Old Bookcases, Wraps Paper
Wallpapered bookshelf. Cute idea :)
wallpapered bookshelves, great way to dress up an old bookcase. *
I love this idea of using- scrapbook paper, contact paper, or wall paper to add a new life to an old bookcase. These refurnished shelves are perfect for hallways and small spaces. Keep a watch out for furniture while out at estate and garage sales- just be careful to not by items that may bring germs or bugs into your home! Other great Home Design and Decor Tips and Ideas at www.a-four-seasons-home.com
Wallpapered bookshelf. Could easily do this with wrapping paper and mod podge!
Decorating old bookshelves... contact paper
use wallpaper, wrapping paper or scrapbook paper to jazz up old bookcases
dress up plain book shelves
Neat bookshelf idea - paint it white with an accent color at the back!
Painted Bookcases, Wall Colors, Ideas, Bookshelves, Spring Clean, Bright Colour, Paintings Bookcases, Bright Colors, Shelves United
you could paint the body white and the back a solid bright color
What is the name and brand of this wall color?
green & white shelving unit
Painted bookcase
gonna do this to my bookshelves.. such a cool idea.
Paint the bookcase white and a bright colour inside