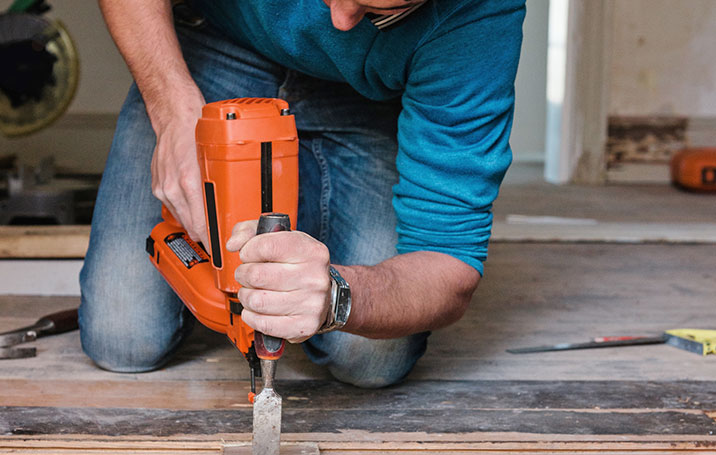 He used Pinterest to redo his floors
Join Pinterest to find (and save!) all the things that inspire you.
50+
billion Pins
to explore
15
seconds to
sign up (free!)
Hints for Achieving New Year's Resolutions
How to Set Goals and Make a Plan to meet your New Year's Resolutions
---
Back to
Hints for Achieving New Year's Resolutions
Hints for Achieving New Year's Resolutions
Lucky 13 didn't post yesterday ... so you get a double dose today! 13 days 'til January 1st -- This... pinned with Pinvolve
Friday 13, Timeline Photo, 13 Candles, 13 Months, Posts Yesterday, Lucky 13
13 Candle
When you choose your New Year's resolution - Be Specific – Goals that aren't specific tend to result... pinned with Pinvolve
Business Junk, Digitaltrend Socialmedia, Building Business, Small Business, Smallbusi Socialmediatrend, Rocks, Photo, New Years, Socialmedia Smallbusi
12 Digital Trends That Will Rock Small Business | Social Media Today #DigitalTrends #SocialMedia #SmallBusiness #SocialMediaTrends
5 days 'til January 1st. Go public with your #resolutions Ask friends and family to provide a... pinned with Pinvolve
Intermediate Classroom, Favourit Numbers, Numberscom Fun, Clipart, Clip Art, Births Numbers, Numbers Words, Classroom Management, Closet Rooms
The 5 steps to organize any drawer, closet, room or home.
Spanish Spell Out: Numbers (Words 42)
Numerology Predictions for birth number 8 and fadic number 5, Born the influence of Saturn & Mercury
number 5 clipart - Google Search
number 4 clip art | Maryam just loves the number 5!
11 days 'til January 1st. Today's tip for setting achievable resolutions: BE PERSISTENT! It takes... pinned with Pinvolve
Achievement Resolutions, Numbers 11, Lightbox, Years Resolutions, Ein Berlin, Master Numbers, Following Me, House Numbers, Medium
House Number 11 in Berlin by temp13rec., via Flickr
11 more followers till 1000!! Please follow me
14 DAYS 'TIL JANUARY 1ST! Do some advance planning - Don't wait until NYE to think about this year resolution!
14 Things, Things To Make
14 Things To Remember If Your A New Parent Raising A Child With Autism.
My new years resolution is to have COURAGE! This line goes well with it!
Words Of Wisdom, Mondays Quotes, Remember This, Life Mottos, Fashion Quotes, Living, Replacement Fear, Inspiration Quotes, New Years
Replace fear of the unknown with curiosity... Words of wisdom
remembered this quote the last time i started getting anxious ... totally turned my attitude around
INSPIRING QUOTES: I do my best to live a heart-centered and value-driven life and love all the inspiration I can find!
My life's motto.
Wall Wisdom (New Year's Resolution Edition).
replace fear of the unknown with curiosity. Here's to Living without fear!
"Replace fear of the unknown with curiosity." [FP Monday Quote 10.3.11] My cat does this all the time. Why can't I? Well, maybe I can!
"Replace fear of the unknown with curiosity" quote via The Taste of Fashion: Random fashion quotes of the week
New Year resolutions
The Journey, Students Goals, Kids Projects, Achievement Goals, Goals Quotes, Years Resolutions, Sets Goals, Zig Ziglar, New Years
It's the journey
As you make your New Years Resolutions, remember: "What you get by achieving your goals isn't as important as what you become." -Zig Ziglar
Zig Ziglar 🌺This is an inspirational quote and kids project. I love helping my kids set goals and watching them achieve it!🌺Plus, they feel awesome once they have met their goals!
Quote to go with student goals
new years goal quote
2014 New Years Quotes, Perfect for New Years! This achieving goals Zig Ziglar quote is also an inspirational kids project. | Amazing 2014 New Year Quotes You Must Have
Only 15 days 'til January 1st! Are you thinking about your New Year's resolution yet? Stay tuned for a tip each day as we countdown to January 1st!
15 Wonder, New Years Resolutions, Tips, Hate Apocalyp, Photo, Numbers 15, Apocalyp 2012, New Year'S Resolutions, Thanks You God
15!!!!!!!!!!!!!!!!!!!!!! (and such great news today thank you GOD!)
15 wonderful words for delightful experiences
images of number 15 | round_number_seals_15_teal2.gif#15