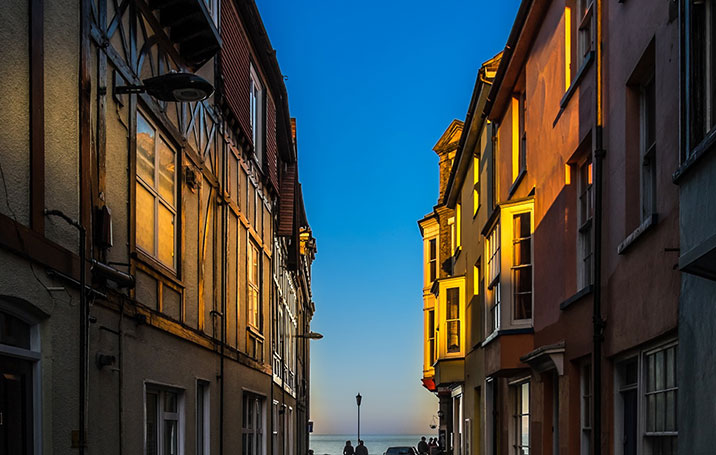 They used Pinterest to explore a new city
Join Pinterest to find (and save!) all the things that inspire you.
50+
billion Pins
to explore
15
seconds to
sign up (free!)
Merry Christmas to all.
Funny Things, Funny Shit, Funny Humor, Funny Pictures, Chocolates Santa, Secret Santa, Funny Stuff, Christmas Treats, Merry Christmas
Merry Christmas to all. - Funny Stuff | Putting a smile on your face.
Talk about a secret Santa
Funny humor christmas candy chocolate santa penis.
funny pictures chocolate santa - Yahoo Search Results
This Christmas treat is X-rated...oh you naughty Santa, you!!!
Nothing says "Merry Christmas" like a chocolate santa d*ck!
Pinned from
latestfunnystuff.com
DYI
Coconutoil, Benefits Of, Skin Care, Health Facts, Health Benefits, Coconut Oil, Hair, Weights Loss, Virgin Coconut
12 Health Facts About Coconut Oil
15 ways to use coconut oil for your skin and hair! I do most of these already. Let's not forget "pulling" --- Visit the following link for more info: http://coconutoilsecret.actchangetransform.com --- #coconutoilsecret #coconutoil
VIRGIN COCONUT OIL HAS SO MANY WONDERFUL BENEFITS, like treatment for damaged hair, acne and other skin problems. You can also use coconut oil for weight loss, oil pulling, and even as a mosquito repellent.
Beauty benefits of coconut oil for skin is numerous and vast covering virtually all of the systems of our body. Its major benefits include hair care, skin care, stress relief, heart diseases, diabetes, cancer, dental care, weight loss and bone strength. Adverse effects occur rarely, as coconut oil is natural product, though some people tend to be more sensitive to it than others.
The Amazing Health Benefits of Virgin Coconut Oil | Care2 Healthy Living
My dream is to own a beautifully etched flute one day.
Beautiful Etchings, Dreams Flutes, Beautiful Flutes, Beautiful Gold, Gold Flutes, Sankyo Flutes, Etchings Flutes, Engraving Flutes, Flutes Instruments
engraved flute instrument - Google Search
Beautiful gold flute!
My dream is to own a beautifully etched flute one day. music-and-performance
SANKYO FLUTE
2nd dream flute
Beautiful flute
Pinned from
sankyoflute.com
Funny and cute! (Link attached doesn't say where you can buy them, just sharing photo)
Camps Ideas, Too Funny, Funny Stuff, Things, Campfires, Camps Trips, So Funny, Hot Dogs
Adult camping fun. Hot Dog Weenie Campfire Roaster Sticks. So wrong but so funny.
Camping ideas
Hot Dog Weenie Campfire Roaster Sticks. Too funny! Lol!
Too funny Traci. Maybe Dad could make these for your adult only camp trips lol
hahahaha #campfire #hotdog #marshmellow
Cute =) Hot Dog Weenie Campfire Roaster Sticks. Funniest thing I have EVER seen on pinterest! hahaahahahah!
solar heated tent
Solartent, Gadgets, Solar Panels, Power Tent, Camps, Solar Power, Solar Tent, Mountain Tent, Solar Energy
solar powered tent (to power your laptop and gadgets). This is probably the only way someone would get me to go camping!
Solar Tent for high-tech campers Futuristic concept tent can harness solar energy to provide electricity to portable gadgets. Orange, utilizing cutting edge technology in solar harnessing PVs, has reveled new updated Solar Concept Tent. What make it worth mentioning are its high-tech features that give the freedom of camping with all electronic facilities. Designed in association with American product design consultancy kaleidoscope, this futuristic tent can supply energy harnessed from sun to portable gadgets like cell phones and laptops through wireless charging pouch. Specially coated solar threads are woven into conventional fabric and can be folded easily. Because of its light weight it sets you free from carrying conventional heavy solar panels. The three directional glides can be rotated in any direction to follow the sun whole day. Not only this, but it incorporates 'glo-cation' technology which helps the festive-goers to track the location using either an SMS message or automatic active RFID technology. It will make the tent glow in dark so that you can easily recognize your destination. At the heart of the tent lies a central wireless control hub which indicates the amount of energy generated on a flexible touchscreen LCD display screen. Further, the tent includes an internal heating element embedded within the tent's groundsheet which is controlled by the central hub.
Wow! Solartent
Obviously
Water, Idea, Cat, Small Dogs, Pet, Dogs Bowls, Toilets, Pugs, So Funny
GIFT IDEAS – Water bowl for small dogs.
Dog bowl toilet. Classic! lmao i use to have one of these but its gets nasty fast unhealty but i love it so funny should have grew a plant in it
A Toilet Water Bowl For Cats and Dogs this is so funny!
The Toilet Water Bowl keeps your pet well hydrated and your home cleverly decorated. The bowl allows you to fill any two-liter bottle and invert it into the back tank - gravity will pull fresh water into the bowl as needed.  Perfect for dogs and cats. Plastic bottle (not included) always keeps the bowl full of fresh water. Glazed ceramic. 10.5 inches high x 6 inches wide x 12 inches deep. Please allow 2 weeks for shipping.
A Toilet Water Bowl For Cats and Dogs PUG!
Toilet Water Bowl. Such a cute idea
Pinned from
realitypod.com