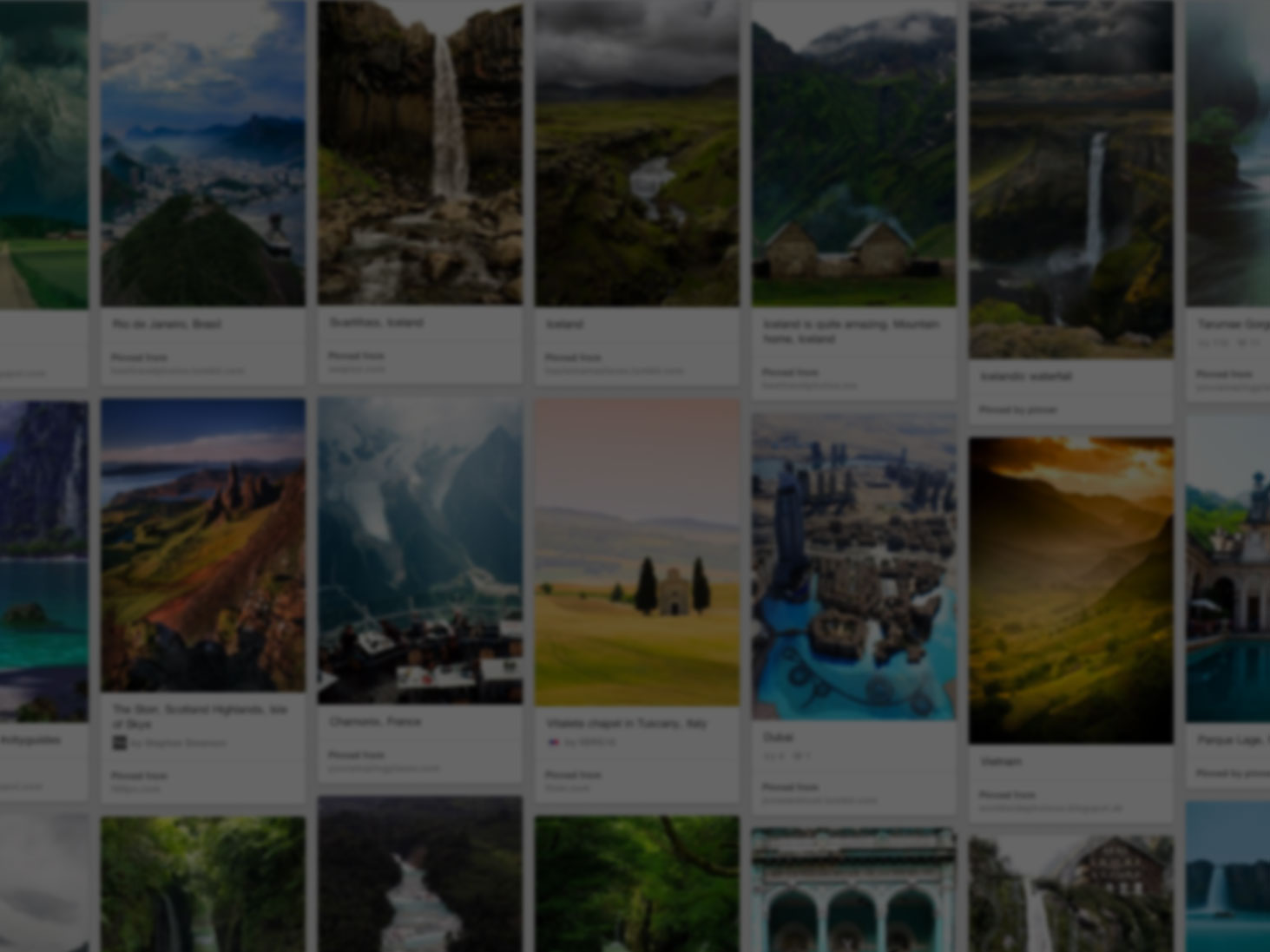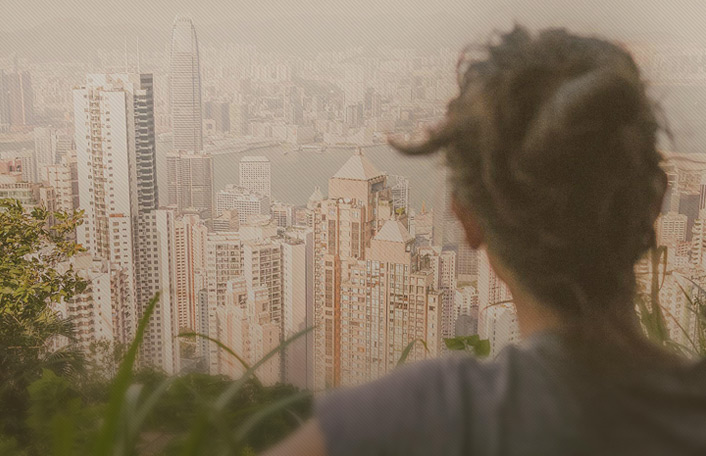 They used Pinterest to plan a dream trip
Join Pinterest to find (and save!) all the things that inspire you.
50+
billion Pins
to explore
15
seconds to
sign up (free!)
Back to
Favorite Places & Spaces
Favorite Places & Spaces
We love the summer farmers market in downtown Green Bay
We love the summer farmers market in downtown Green Bay
Green Bay
5 Things Not to Say (or Do) at the Farmers Market — Farmers Market Etiquette
thekitchn.com
Banana Oat Greek Yogurt Muffins -- no flour, no oil, and 100% ridiculously delicious!
Banana Oats, Chocolate Chips, Brown Sugar, Recipe, Bananas Oats, Healthy Breakfast, Greek Yogurt Muffins, Oats Greek, Oil
Banana Oat Greek Yogurt Muffins ~ Made without flour or oil, these Banana Oat Greek Yogurt Muffins make for a deliciously healthy breakfast or snack!- one of my favorite recipes
Love this recipe for Banana Oat Greek Yogurt Muffins by @runwithspoons. .🍌🍪🍫🍌🍪🍌🍫🍪🍌 Ingredients 1 cup plain Greek yogurt 2 ripe bananas 2 eggs 2 cups rolled oats (old fashioned or quick) 1/4 cup brown sugar 1 1/2 tsp baking powder 1/2 tsp baking soda 1/2 cup chocolate chips 🍌🍪🍫🍌🍪🍫🍌🍪🍫 Directions: Preheat overman to 400 Line muffin tin with paper liners Add all ingredients except chocolate
Tengase Presente: Ideas geniales para su casa.
Ideas, The Doors, Organizations, Hidden Laundry Rooms, Laundry Area, Laundry Closet, House, Small Spaces, Storage
Nice idea for a laundry area with a small space ( I'm going to have a real laundry room! This is just a good use of space with the doors having a broom and clean products on them)
Brilliant idea for a Laundry Closet in a home where there is no separate room or space - Lots of storage in the doors, and the units are hidden when not in use...
Genius laundry storage for a small space...these doors are a super smart storage idea. And notice that cabinet above the door, making good use of every open space in the house.
organized laundry!...perfect storage for it if my house doesn't have its own laundry room
hidden laundry room with storage ~love this idea
esos ojos!
Baby Blue, Black Baby, Baby Baby, Black People, Baby Boys, Blue Eye, Dark Skin, Beautiful Eye, Little Boys
beautiful eyes!! #baby #babies
Wow! This little boy is a total knockout!
Black Africans With Blue Eyes | Black Baby, Blue eyes??? TRUE!!! - Pinoy Underground [All Pinoy ...
I just love the combination of dark skin and blue eyes. Very rare and beautiful. :)
black baby boy with blue eyes. I WANT HIMMMMMM.
Organization for a small bathroom
Bathroom Organizations, Guest Bathroom, Small Bathroom, Bathroom Storage, Towels Racks, Bathroom Ideas, Storage Ideas, Hanging Baskets, Tiny Bathroom
DIY Smart And Small Bathroom Storage. Guest bathroom idea
Tiny bathroom storage idea.
Brilliant DIY Bathroom Storage Ideas #diy #bathroom #organization
Bathroom Storage Ideas. Hang baskets from towel rack.
hmm
Lights, Ideas, Outdoor Living, Dreams, Beautiful Backyard, Gardens, Outdoor Spaces, Summer Night, Back Yard
Outdoor Living Space | Inspiring Ideas to Light up Your Yard and Make it More Attractive
The garden of my dreams. Lights make the atmosphere.
gazebo idea with LIGHTS! Would love have this in my back yard!!
Beautiful Backyard Canopy Garden. What a great idea for Shirley's tulle and her canopy, Lights under the tulle.
Beautiful ideas for summer night lights!
Use solar lights out in the garden Outdoor spaces
Curious to see what happens when remix culture meets Mister Rogers? That's a good thing! (Thanks to the Fred Rogers Co. for its support)
This Man, Mister Rogers, Good Things, Rogers Remix, Growing Up, Digital Studios, Childhood, Fred Rogers, Pbs Digital
If a saint has lived among us in our lifetime, it was Fred Rogers. He was one of the steadfastly calming, grounding, reassuring influences of my childhood. Mister Rogers Remixed | Garden of Your Mind | PBS Digital Studios, via YouTube.
Curious to see what happens when remix culture meets Mister Rogers? That's a good thing! (Thanks to the Fred Rogers Co. for its support) - This brings back SO many precious memories for me and growing up with this special man
This man was so much of my childhood! Miss him! Curious to see what happens when remix culture meets Mister Rogers? That's a good thing! (Thanks to the Fred Rogers Co. for its support)
coolest thing ever...i loved this man! Mister Rogers Remixed | Garden of Your Mind | PBS Digital Studios

by pbsdigitalstudios
National Geographic Angry Birds Space
Furious Flight, Comics Book, Final Frontier, National Geographic, My Children, Angry Birds, Birds Spaces, Angrybirds, Geographic Angry
National Geographic Angry Birds Space: A Furious Flight Into the Final Frontier by Amy Briggs, $10.04 http://letrasdecanciones365.com/prta/dp/1426209924/ It's one small step for birds, one giant leap for birdkind... Blast off with the Angry Birds as they fly through space on an intergalactic rescue mission! Evil space piggies have stolen their eggs and are hiding them somewhere in outer space. To save them, the Angry Birds have teamed up with National Geographic to learn all they can about plan