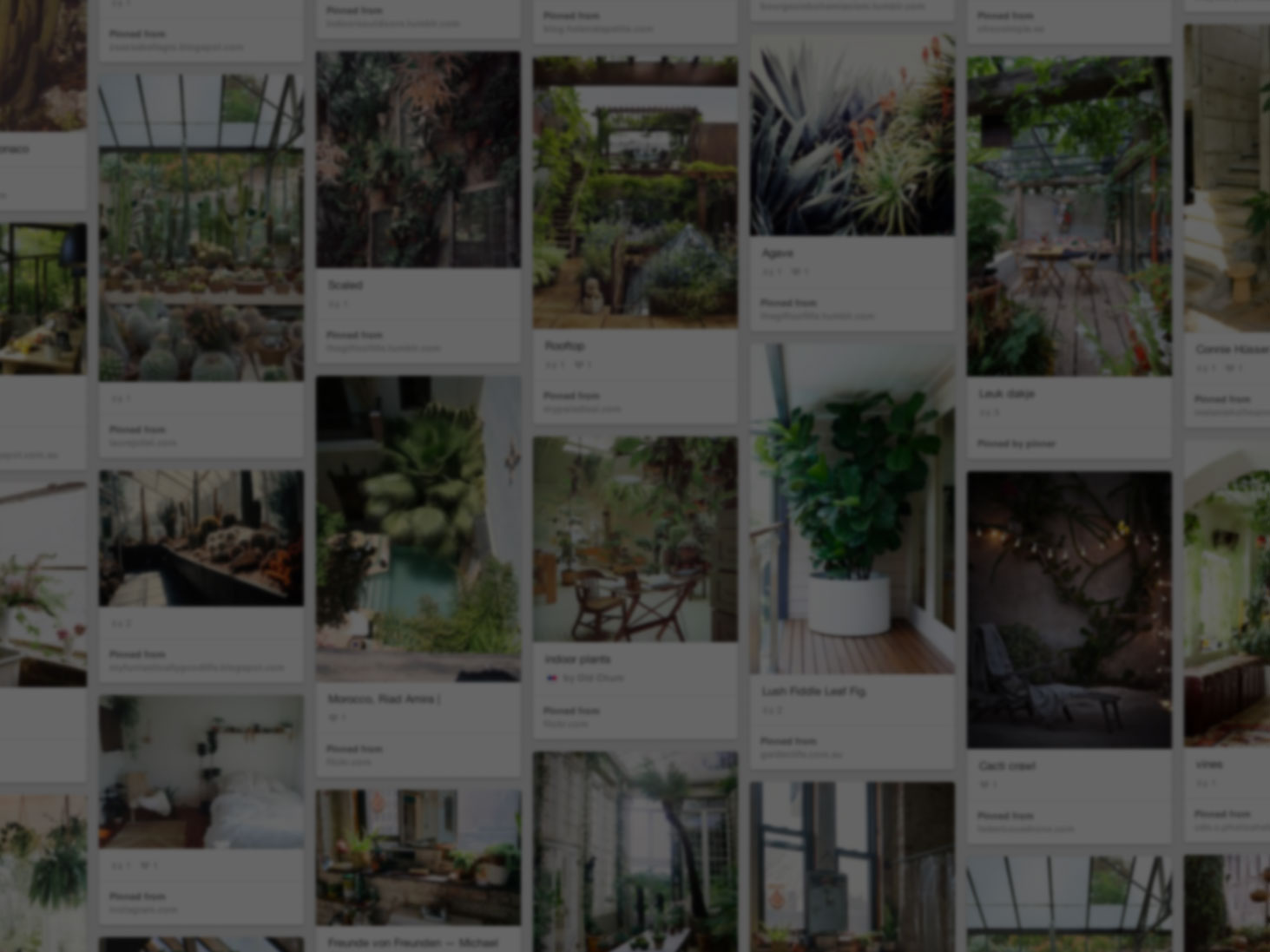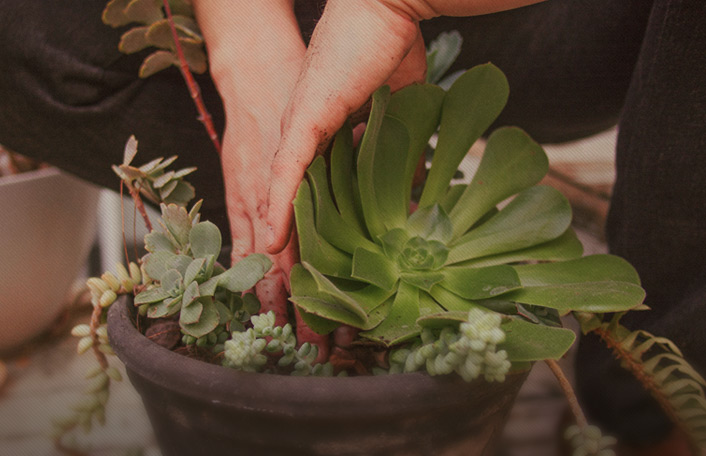 He used Pinterest to start his rooftop oasis
Join Pinterest to find all the things that inspire you.
50+
billion Pins
to explore
15
seconds to
sign up (free!)
Back to
Rustic, Fundamental,
Rustic, Fundamental,
Love this version of a bottle tree with the whirly-gig on top. I'm sure I can find somewhere in the garden for this
Gardens Ideas, Gardens Sculpture, Garden Art, Yard Art, Bottle Trees, Turban, Gardens Junk Art, Yardart, Gardens Art
Junk whirly gigs | this garden junk garden art yard art garden sculptur bottle trees junk ...
Here's a photo of another urban bottle tree made with a colorful painted vent. The creator of this tree calls it a Turban Vent and Bottle Tree. Photo courtesy of Garden Junk Art on Webshots.
Transform your silver spoons into fish windchimes like these.
Projects, Spoons Fish, Crafts Ideas, Spoonfish, Fish Windchimes, Silver Spoons, Gardens, Wind Chimes, Diy
spoonfish wind chimes
Silver spoon fish wind chimes for the garden.
Oh this looks like a wonderful summer project. I need me some yard art. "Little spoon fish windchime - sweet."
Antique Silver Spoon Fish Windchime, Great Gift for everyone from Grandparents and Garden Lovers alike
Recycled craft idea - Spoon fish chimes
upcycled silver spoon fish windchimes DIY
pallet frames!
Idea, Pallets Frames, Pallets Furniture, Diy, Photo, Wood Frames, Crafts, Wood Pictures Frames, Cute Frames
pallet frames! @ DIY Home Ideas
rustic style wooden picture frames easy DIY crafts ideas
pallet photo frame | Pallet Furniture Ideas 02 | Interesting Home Garden Pictures
DIY: These cute frames are made from a discarded wood box found on the side of the road! Oh login this!!
Reclaimed Wood Crafts | Reclaimed wood picture frames by It's Overflowing.
DIY: Salvaged Wood Frame Tutorial.
pallet flag accent
Projects, Idea, Pallets Wood, Pallets Flags, Pallets American Flags, 4Th Of July, Wood Pallets, Old Pallets, Front Porches
Wood Pallet American Flag... Awesome! Love that this is made from an old pallet!!
Pallet Wood Project Ideas - love this American flag made out of pallet wood!
USA Wood Pallet Flag Decoration Idea
pallet american flag but stars need to be on the left side................WONDERFUL idea for our front porch.......
Fun 4th of July decorating project -- flag banner out of pallet wood
Easy Way To Make a Spring Frame
Ideas, Diy'S, Birds Nests, Bird Nests, Picture Frames, Pictures Frames, Diy Projects, Crafts, Spring Frames
DIY Picture Frames. Nature picture frame with twigs and bird nest.
DIY Picture Frames diy crafts home made easy crafts craft idea crafts ideas diy ideas diy crafts diy idea do it yourself diy projects diy craft handmade diy picture frames fun crafts home crafts cheap crafts
diy, diy projects, diy craft, handmade, diy ideas, diy spring frame
refrigerator tin storage
Magnets, Vintage Tins, Spices Tins, Cute Ideas, Old Tins, Tins Storage, Diy, Pens, Pencil Holders
Try a cute pencil holder from old spice tins turned into magnets for the fridge. #diy #craft
DIY: refrigerator tin storage using vintage tins and a magnet
Cute idea- magnet tin, keep a pen handy by the calendar
refrigerator tin storage. i have an old tin that i've been using for pens and things. i should stick a magnet on it. genius!
DIY: refrigerator tin storage. Recycle old tins as magnet storage.
Design Dazzle: Tutorial: Repurposed Dresser To Bench!
Projects, Dressers Benches, Idea, Old Furniture, Color, Shabby Chic, Old Dressers, Dressers To Benches, House
DIY Dresser to Bench INSTRUCTION An old dresser missing drawers becomes a gorgeous bench with storage! #Dresser #Bench #DIY #Project #Instructions #Storage #Home #Decor
This beautiful bench was once a dresser! The drawers were removed and the top was cut off. Bead board and trim was added for the finishing touch. Wouldn't this be darling in a shabby chic little girls room? Of course, it would work in most rooms of the house. I want one!!\u00a0 Chic Staging and Design created this bench out of an old dresser that was missing some drawers. Omg is all I have to say!,
Recycled old dresser! Perfect project for all the old dressers that were in the house we bought.
From dresser to bench- re-purpose old furniture. Love the idea!!!
DIY: Make a bench out of an old dresser. Hummm an another good idea for my DIY bench project... Would prefer natural wood color or stain though.
Don't take down those wide plain mirrors....update! super cute!
Plain Mirror, Old House, Decor Ideas, Big Mirror, Builder Grade, Bathroom Mirror, Bathroom Ideas, Master Bathroom, Wide Plain
Don't take down those wide plain mirrors, update them to look like 3 mirrors! Maybe we can do something like this in the master bathroom.
Idea for big mirror in master bathroom. From This Old House
Don't take down those wide plain mirrors, update them to look like 3 mirrors! An alternate to a frame around the entire mirror. #DIY Bathroom Mirror
Update builder grade, wide, plain mirrors.
Don't take down those wide plain mirrors, update them to look like 3 mirrors! An alternate to a frame around the entire mirror. Love this look @ Home Decor Ideas
Don't take down those wide plain mirrors, update them to look like 3 mirrors! An alternate to a frame around the entire mirror. Bathroom idea
Display case from old windows...great upcycle idea.
Decor, Idea, Recycled Window, Window Display, Display Cabinets, Old Windows, Display Cases, Diy, Curio Cabinets
Recycled Window Display Cabinet. Something to do with my old windows.
Old Window Display Case, beautiful idea.
diy ideas for old windows decor
Old window display cabinet. Cool idea!
Old Window Display Case, like a curio cabinet