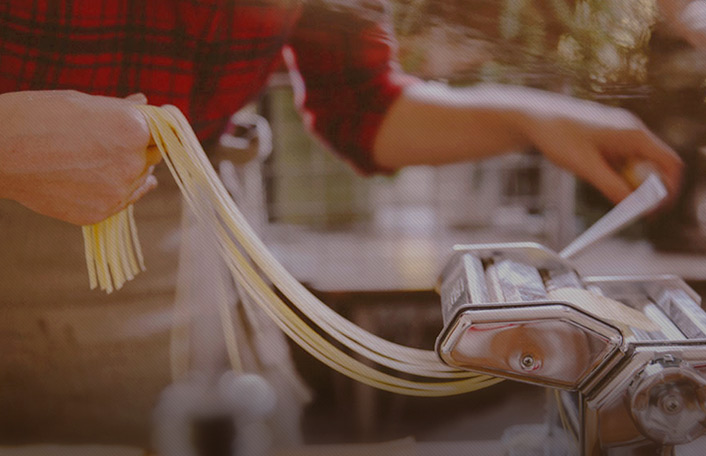 Discover and save millions of hand-picked recipes
Join Pinterest to find all the things that inspire you.
50+
billion Pins
to explore
15
seconds to
sign up (free!)
God'strength
The Lord, Encouragement, 2 Corinthians, Christian, Amenities, God Is, Strong Quotes, Bible Ver, True Stories
Christian Wallpapers - Google+
Psalm 41:1 "Blessed are those who have regard for the weak; The Lord delivers them in time of trouble."
True Story
When I am weak, my God is strong! #quote
Amen! All the GOD is good...
2 Corinthians 12:9
Through every storm
Anchors, Prayer, Heart, God, The Ocean, Christian Songs, Beautiful, Jesus Culture, Photo
When you love GOD with all your heart, mind and soul. You will be truthful and honest with self, that you cannot make it without the help that GOD has given to you. That you really do need the LORD Jesus Christ and you really, really do need HIS Spirit within to lead and guide you through.
My soul longs for you #jesusculture most favorite Christian song ever.
This photo is like wallpaper worthy lol
Missing the ocean
Jesus Culture
lord is my anchor
my prayer for what my response is to God
He never fails.
The Lord, The Roads, Thanks You Jesus, Remember This, Inspiration, Bible Quotes, Fails, God Is, Red Umbrellas
He Never fails... Thank You, Jesus!
gotta remember this.
Joshua 1:8-9 8 "This book of the law shall not depart from your mouth, but you shall meditate on it day and night, so that you may be careful to do according to all that is written in it; for then you will make your way prosperous, and then you will have success. 9 "Have I not commanded you? Be strong and courageous! Do not tremble or be dismayed, for the LORD your God is with you wherever you go."
He never fails #faith #inspiring #inspirationalquote #dontgiveup #pray #god #heartbreak #itgetsbetter #inspirational #godiswithyou #hope #quotes #sayings
I like this photo. Yellow dress + red umbrella
Angel Reflection
Angel Among Us, Angel Silhouette, Angel Reflection, Beautiful, Guardians Angel, Angel Sunsets, Earth Angel, Angel Watches, Angel Quotes
beautiful Angel silhouette
angelic sunset
Angelic Reflections
Angels among us : how I wish the story ended www.adealwithGodbook.com
***A beautiful image of a Guardian Angel...
Angel... watching over you in the sunset of your life and always.
bible verse
God Will, Daily Reminder, Remember This, God Is, Quote, Proverbs 36, Gifts Tags, Bible Ver, Proverbs 3 6
Proverbs 3: 6
God will take care of His people.
Gift tag quotes
#God #quotes #Dios...My God is soo Awesome, I will not doubt him....He answers prayers!!!!!!!
~ Great daily reminder ~ ღ ~ god is ever were even in a kiss
Love this quote more than anything! We all need to remember this in our lives each day....
God
God Arm, God Center, God Faith, Calm Thoughts, Foot Prints, In Memories Of, Awesome God, Footprint, Lord God
Foot prints
do u think god's arms r getting tired lis?
Such a calming thought
I love Footprints
Get this tatted in memory of my uncle and grandma ❤ RIP
Pinned from
Uploaded by user
God
The Lord, Dark Night, Inspiration, Sun Ray, Faith, God Is, Quote, Beautiful, The Dark
God is already there!
Have Faith!
Light overcoming the Darkness...
jennymoser favorite quotes
Trust in the Lord
Inspiration
Sun Rays reflections on the river
beautiful sunlight pocket on a dark night on water with boat
religious
The Lord, Prayer, Amen, Heart, Inspiration, Quotes, Faith, God Is, Jesus
Lord hear my prayers ..... I miss him sooo much most of the time its killing me. Please give me the strength to do what is suppose to be done, and please take the overwhelming hate from my heart. May your will be done in JESUS'S name, AMEN.
Inspirational quote: Lord, I bring to you my burdens and you know my situation. You know I can't make it without you. Comfort my heart, give me strength & help me carry on. Amen! http:www.edvoyleshonda.com 7709512211 2103 Cobb Parkway SE Marietta, GA 30067
#Prayer #Inspiration #quotes #God #belief #faith #life #health
KEEP STANDING! The storm rages all around you and you feel as though you can't get your head above the water. You can't seem to catch a break anywhere and no one understands your pain. You have done all that you know to do-THIS is the time to stand and allow The Good Shepherd (John 10:14), The Provider (Philipians 4:19), The Healer (Isaiah 53:4-5), The Anchor of our souls (Hebrews 6:19), The Wonderful Counselor, The Mighty God, Everlasting Father, The Prince of Peace (Isaiah 9:6), The God who sees all (Hebrews 4:13), knows all (Daniel 2:20-22), and who is with us (Joshua 1:9) do the rest. Allow Him to do what He does best-be God! Continue standing! The enemy can only do so much but God is with you through it all! He will never leave or forsake you (Deuteronomy 31:8)! Therefore, put on every piece of God's armor so you will be able to resist the enemy in the time of evil. Then after the battle you will still be standing firm (Ephesians 6:13). After you have done all that you can, stand and continue standing! Be anchored in the Lord! God bless you all! If you enjoyed this message please visit 1st Fruits Ministries LLC FACEBOOK HOME PAGE and click LIKE for daily inspiration (click on link) https://m.facebook.com/1stFruitsMinistriesLLC For more info go to www.1stfruitsministriesllc.com
.
The Lord, King Of King, Thanks You Jesus, God Is, Quote, Jesus Christ, Crosses, Jesus Love
I love the Lord he heard my cry...Just think of it the King of Kings, Creator of everything loves me with a love that won't stop!
COOLMAMA'S VOICE ON THE BLOG: BIBLE READING FOR MONDAY 7/14/14 ~ RELOADED PLUS TEACHINGS FROM JOYCE MEYER BIBLE READING FOR MONDAY 7/14/14 260 LIVE ~ RELOADED ~ Isaiah 3 Joyce Meyer -- Do not Offend Yourself (Part 2) #CHRISTIAN #JOYCEMEYER #faith #salvation #jesus #jesuschrist #jesuslovesyou #jesussaves #bible #biblestudy #bibleverses
The Deity Of The Lord Jesus Christ
Jesus loves you and died a beating of a death that YOU deserve! Love him, and take a moment to accept him today(:
not a quote or saying...but WOW.
Be strong and courageous; do not be frightened or dismayed, for the Lord your God is with you wherever you go. (Joshua 1:9)
Thank you Jesus for dying on the cross!!
Jesus LOVES U!
Favorite Bible Verses, God Love, Favorite Scriptures, Awesome God, Deuteronomi 316, Favorite Quotes, Favorite Ver, Jesus Love, Jesus Bible Ver
God's love
Jesus loves me.
my favorite bible verse
FAVORITE SCRIPTURE THANK YOU JULIE