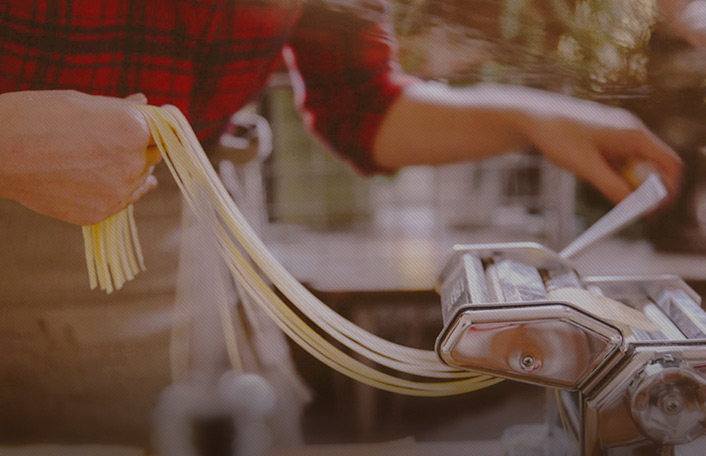 Discover and save recipes, DIY ideas and more
Join Pinterest to discover all the things that inspire you.
50+
billion Pins
to explore
15
seconds to
sign up (free!)
Thanksgiving dessert: Cinnamon apples cake bars. Huge chunks of apples tossed in cinnamon and brown sugar! Super easy dessert!
Amazing Chocolate Cake. No flour, no sugar. My friend made it the other night and I fell in love. She used white beans (great northern), coconut oil (not butter), and just honey for sweetening (instead of the other options it provides). Also, for the frosting she sweetened with just honey, but did use butter since coconut oil would separate in a frosting.
Low Carb, Healthy Chocolates Cakes, Recipes, Flourless Chocolate, Meat Loaf, Meatloaf, Gluten Free, Healthy Chocolate Cakes, Black Beans Cakes
SUNDAY, MAY 24, 2009 Healthy Chocolate Cake with a Secret Cake. Chocolate cake! Chocolate cake made without flour, sugar, or dairy. Low carb and gluten-free, of course. Cake made out of a surprise ingredient, one that will make you wrinkle you're nose upon hearing it. This cake is good. So good, in fact, that I had to have a mug of stevia-sweetened pomegranate tea and go to bed, so I'd stop shaving off "test" slices. You know those feelings that come over you when you play around a bit with a recipe, adding a pinch of this and a tablespoon of that? The nervousness as you put the batter in the oven, the fiddling around with the baking time, the checking and rechecking for doneness? The anticipation as you're cutting the cake, hoping upon hope that's it's not too dry, too mushy, too crumbly? It's always a rollercoaster of emotion... this time, with a very sweet ending. Why was this particular culinary journey so nerve-wracking? The cake is made out of black beans. Beans, seriously! Even if you're the fiercest of bean haters (like I am), you'll fall head over heels for this moist chocolate cake. I haven't have a flour- and sugar-based chocolate cake in a very long time, so my roommates had to confirm this cake's rockstar status. Safe to say they agreed with me, and hungrily polished off the slices I provided for them. Served with a cold glass of almond milk, it was all the more refreshing after a day spent soaking up the Carolina sun. Note: I cut 1 single layer in half, width-wise, and stacked the semicircular halves on top of one another to achieve the 2 layer cake shown here. Just double the recipe to make a whole 2 layer cake. ;) The best part about this cake is that it's totally budget-friendly. It's basically beans, eggs, and cocoa. That gives you no excuse to not try it, ya hear? Healthy Flourless Chocolate Cake Adapted from a recipe at LowCarbFriends Makes a 9" one layer cake Ingredients: 1-15 ounce can of unseasoned black beans OR 1 1/2 cup cooked beans, any color 5 large eggs 1 tablespoon pure vanilla extract 1/2 teaspoon sea salt 6 tablespoons unsalted organic butter OR unrefined coconut oil 3/4 cup erythritol + 1/2 teaspoon pure stevia extract OR 1/2 cup honey + 1 teaspoon pure stevia extract OR 1 1/4 cup Splenda (using Splenda is not recommended) 6 tablespoons unsweetened cocoa powder 1 teaspoon aluminum-free baking powder 1/2 teaspoon baking soda 1 tablespoon water (omit if using honey) Mint Chocolate variation: 2 teaspoons mint extract (in place of 2 teaspoons vanilla) Preparation: Preheat oven to 325 degrees Fahrenheit. Spray a 9" cake pan with extra virgin olive oil cooking spray, or just grease it with a thin layer of butter. Dust cocoa all over the inside of the pan, tapping to evenly distribute. Cut a round of parchment paper and line the bottom of the pan, then spray the parchment lightly. Drain and rinse beans in a strainer or colander. Shake off excess water. Place beans, 3 of the eggs, vanilla, stevia (if using) and salt into blender. Blend on high until beans are completely liquefied. No lumps! Whisk together cocoa powder, baking soda, and baking powder. Beat butter with sweetener (erythritol or honey) until light and fluffy. Add remaining two eggs, beating for a minute after each addition. Pour bean batter into egg mixture and mix. Finally, stir in cocoa powder and water (if using), and beat the batter on high for one minute, until smooth. Scrape batter into pan and smooth the top. Grip pan firmly by the edges and rap it on the counter a few times to pop any air bubbles. Bake for 40-45 minutes. Cake is done with the top is rounded and firm to the touch. After 10 minutes, turn out cake from pan, and flip over again on to a cooling rack. Let cool until cake reaches room temperature, then cover in plastic wrap or with cake dome (I use an overturned plastic chip bowl). For BEST flavor, let cake sit over night. I promise this cake will not have a hint of beaniness after letting it sit for eight hours! If you are stacking this cake, level the top with a long serrated knife, shaving off layers until it is flat and even. Frost immediately before serving ~57.6g net carbs for the whole cake using erythritol/stevia. ~5.7g net carbs per 1/10th ~125.6g net carbs for the whole cake using honey/stevia. ~12.56g net carbs per 1/10th Healthy Chocolate Buttercream Frosting Makes enough to thickly cover one layer, or fill and frost a halved stacked layer Ingredients: 1/2 cup (1 stick) unsalted organic butter, softened, OR 7 tablespoons nonhydrogenated shortening 1/4 cup plus 1 tablespoon erythritol, powdered, OR 1/4 cup xylitol, powdered 5-6 tablespoons unsweetened cocoa powder 2 tablespoons half and half OR coconut milk 1 teaspoon pure vanilla extract Pinch of sea salt Good-tasting pure stevia extract, to taste Optional addition for a glossy finish: 1 fresh organic egg yolk Preparation: Cream the butter in a small bowl until fluffy. Powder erythritol or xylitol in a coffee grinder or Magic Bullet for a minute or two, until extremely fine in texture (reminiscent of powdered sugar). Let sweetener settle in grinder before opening the top. Stir powdered sweetener into butter with a spatula, then beat until smooth. Slowly blend in the cocoa powder (unless you want to redecorate your kitchen), vanilla, and sea salt. Beat in the half and half and egg yolk, if using. Add stevia, starting with 1/16 teaspoon. You'll probably use less than 1/4 teaspoon. Just keep tasting and adjust sweetness to your liking. ~7g net carbs for the frosting, using erythritol
Healthy Chocolate Cake (Gluten Free and Low Carb)
Healthy Chocolate Cake With A Secret Recipe (Black bean cake)

by HealthyIndulgencesBlog
sweets..
Lollipops Cookies, Candy Buffet, Candy Party, Candy Bar, Party Idea, Themed Party, Candyland, Candy Land, Birthday Party
Kids Birthday party Theme - A Sweet Candy Theme Party Idea
Such a cute party idea! I know a candy bar isn't the most original, but I love the lollipop cookies and lollipop streamers
Candy Birthday party ideas- love the lollipop cookies!
Candy Land Birthday Party Idea
What's better than a candy party? Possible birthday party idea.
Candy! #parties #candy buffet #lolly bar
Candyland birthday party ideas
Beauty and the Beast cake
Disney Movies, Weddings Cakes, Amazing Cakes, Beast Cakes, Awesome Cakes, Disney Cakes, The Beast, Thebeast, Birthday Cakes
Beauty & the Beast Cake - still my favourite Disney movie!
Beauty and the Beast Cake ... maybe for your wedding cake! @Kathleen Culross
Beauty and the Beast cake! 18th birthday cake? YES
#beautyandthebeast #cake #belle #beast #thebeast #weddingcake
Beauty and the Beast cake Awesome cake!!!
the most amazing cake ever! love beauty and the beast! I want this as a birthday cake