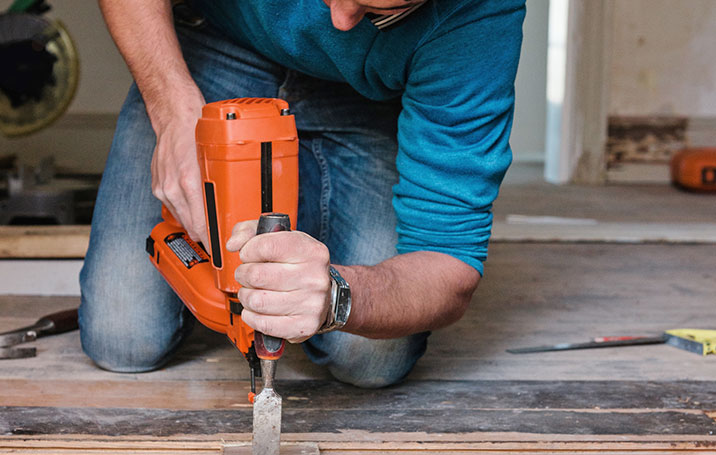 He used Pinterest to redo his floors
Join Pinterest to find all the things that inspire you.
50+
billion Pins
to explore
15
seconds to
sign up (free!)
Back to
Photography Fun...
Photography Fun...
love this backdrop!
Photoidea, Christmas Pictures, Christmas Photo, Backdrops, Christmas Baby, Photo Idea, Christmasphoto, Ornaments, Pictures Idea
baby christmas photo ideas | Christmas Baby @Hillary Platt Bandley Platt Bandley Evans how cute would this be for emmi Lou's Christmas picture??
10 DIY Christmas Photo Ideas For Baby....but pinning for the backdrop idea
10 DIY Christmas Photo Ideas For Baby - hanging christmas ornaments in the background
Kids Christmas picture ideas Ornament back drop...how cute!
.
Idea, Hairpiec, Flower Headbands, Hairs Piece, Bohemian Bride, Styles, Head Piece, Headpieces, Hairs Accessories
Bohemian Bride #wedding #dress #bride #bridal #princess #hairpiece #romantic #vintage #lace
Large, flowing flower headband for a bohemian bride
Wedding Hair Accessories Bohemian Bride
Creative Ideas & a fabulous head piece in the photo!!!
These are really cute ideas. // THAT HAIR PIECE!!!
Lol.. Love this little girls smile..
Little Girls, Da Police, Thug Life, The Police, Fucking Da, Funnies, Kids, Going Girls, Weights Loss
fuck da police, me as a kid
Fuck Da Police Funny
Thug life.
go girl!
Are police officers always the best solution against violence? Jane Jacobs ... as a little girl did not think so. The side walk is for me to play, not for the police to scare me away!
'Fuck Da Police....' -'Badass' Little Girl
ballerina baby girl- How cute would this be for a flower girl?
#photography #children #tutu #portrait
little girl ballet #cute #girl #little #tutu #ballerina #ballet #pink
Beautiful little girl with long curls and a tutu
Bow & Tutu..my future daughter will hate me for all the tutu's I will make them wear.
Curls + Tutu + Bow = adorable flower girl
Little Girls, Tutu, Ballerinas, Curls, Children, Bows, Daughters, Baby Girls, Flower Girls
Beautiful Marilyn Monroe
Marylin Monroe'S I, 1953 So, Inspiration, Beautiful Marilyn, Marilyn Monroe'S, Glasses, Fashion Models, 1953 Love, Marilyn Dean
Marilyn Monroe in How To Marry a Millionaire (1953)...so glamorous! #inspiration
How to Marry a Millionaire, 1953, directed by Jean Negulesco. Romantic comedy of three fashion models out to snare rich husbands. In the end love prevails over schemes as they all find happiness, and one does end up with a millionaire.
Marylin in glasses (How to Marry a Millionaire)
I absolutely love this on so many levels
Studios, Photography Fun
too cute! lots of cute baby/kid pics!
Maternity Pics, Pregnancy Photo, Pictures, Daughters, Kids, Baby, Photo Idea, Photography, Maternity Photo
Creative pregnancy photos #baby #expecting #pregnant #pictures
This is a pretty cute photo. #mother #daughter #photo #photography #picture
Maternity pic ideas black and white with daughter
Maternity Photography With Siblings | 2013 Maternity Photo Ideas With Siblings 2013 Maternity Photo Ideas ...
.
Faceart, Halloween Costume, Kiss, Halloween Idea, Faces Art, Body Paintings, Faces Paintings, Couple Costume, Costume Idea
This couples costume idea will take a lot of time and some awesome face painting skills!
Fish face art. In case you ever want to extreme face paint yourself. And the hubby
Fish Faceart
Halloween Costume Idea #6: Fish from face paint! #adorable #Baterbys #Halloween #Art
face paint / Halloween idea
May be a bit Nervous...
Romans Holidays, Mothers, Romanholiday, Audrey Hepburn, Audreyhepburn, Academy Awards, People, Oscar, Actresses
#AudreyHepburn #Oscar #RomanHoliday http://vickielester.com/2014/02/27/for-some-reason-this-oscar-always-brings-tears-to-my-eyes-audrey-hepburn/
Actress Audrey Hepburn anxiously nibbling on her finger as she sits next to her mother Baroness Ella Van Heemstra in audience at the Academy Awards ceremony just before she was announced winner of an Oscar for the movie Roman Holiday.
so cute
Engagement Pictures, A Kiss, Engagement Photo, The Kiss, Cute Couple, Engagement Pics, Sweet Kiss, Romantic Pictures, Photo Idea
'And the lutenist understands that this is what she wants, not a kiss of tenderness, not an insubstatial caress, but the kiss which is all-consuming, which marks an ending of all that has been and the beginning of all that is to come.'<3
Engagement Pic Idea
it's such a romantic picture.
sweet kisses
Cute couple photo #engagement #photo #photography #idea
couple, couples photography, couples pictures, in love, engagement pictures, engagement photos, picture ideas
Adorable engagement photo idea.