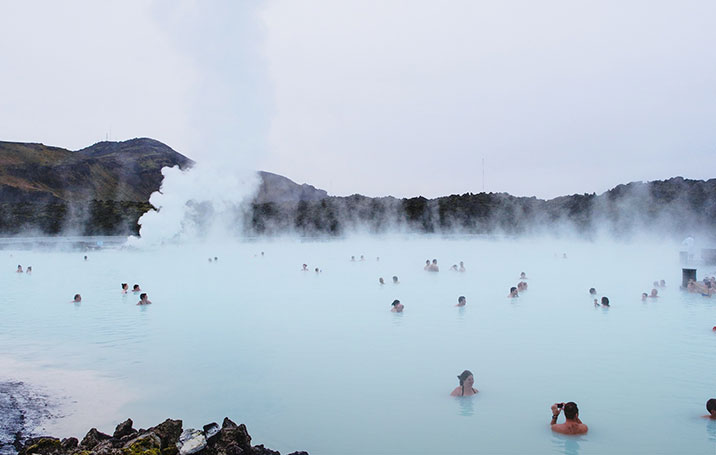 They used Pinterest to find new places to visit
Join Pinterest to find (and save!) all the things that inspire you.
50+
billion Pins
to explore
15
seconds to
sign up (free!)
collage
Artists, 3D Shape, Clarks Goolsbi, Art Paintings, Mixedmedia, Color, Paintings Abstract, Geometric Design, Mixed Media Collage
Mixed media collage by Clark Goolsby
"Critical Error II" — Mixed media on linen over panel by Clark Goolsby. Though the composition appears largely random, Goolsby's work contains highly structured and orderly analysis of shape and design. Repetitive geometric designs, including traditional fabric and technical patterns feature prominently in his painted and constructed works. Here, however, patterns are reemployed in colors, textures, and combinations well-outside of accepted use. Goolsby probes the boundar
Mixed Media Work by Clark Goolsby. #clarkgoolsby #mixedmedia #art #contemporary #colorful #collage #geometric
#ClarkGoolsby | Critical Error II. #painting #abstract #geometric
Intensely colorful paintings by New York City based artist Clark Goolsby. // #art #painting
I like this collage and the use of 2D and 3D shapes and I think this is a design I could create myself.
Alexander Girard
Floral Prints, Wall Hanging, Posters Prints, Hanging Flowers, Illustration, Art Design, Graphics Design, Colors Combinations, Alexander Girard
illustration / Alexander Girard wall hanging
Alexander Girard wall hanging. 'Flowers and Hand'
MID-CENTURIA : Art, Design and Decor from the Mid-Century and beyond: Alexander Girard Hangings
Alexander Girard wall hanging. Love this color combination.
Mid-Century Modern Graphic Design. Alexander Girard
floral print #vintage #style
woven chevron block tutorial from The Elven Garden blog
Wives Qal, Elven Gardens, Chevron Blocks, Blocks Tutorials, Desperate House, Quilts Blocks, House Wives, Woven Chevron, Chevron Quilt
The Elven Garden: Desperate House Wives QAL - Woven Chevron Block Tutorial
woven chevron quilt block tutorial from The Elven Garden blog cool boarder
Candy Canes Art Print
Candy Stripes, Backgrounds, Art Prints, Summer Stripes, Candy Canes, Green Stripes, Aqua, Canes Art, Chevron
candy stripes
2015 Backgrounds: aqua summer stripes
it's like chevron but totally different.
green stripe
lance letscher
Abstract Paper Collage, Architecture Linear Drawings, Lance Letscher, Architecture Drawings, Abstract Collage Art Artists, Abstract Art, Collage Artists, Mixed Media, Artists Fav
Lance Letscher - Double Mind, 2008, Collage on masonite. Mixed media.
Lance Letscher - collage artist
Superb Fairy Wren
Idea, Birds Art, Blue, Illustrations, Superb Fairies, Colors, Fairies Wren, Pretty Birds, Fairy Wren
Superb Fairy Wren- multi color ideas
Superb Fairy Wren | inaluxe Pretty Bird Print 3
Image of Superb Fairy Wren - InaLuxe - $35.00 These little feathered friends come and visit our garden all the time, and they are so teeny small - they are amazing! They have the most beautiful bright blue colours, and sweet song.
Bird Art
Rock Feet
Rock Feet, Footprints, Foot Prints, Cute Ideas, Rocks Feet, Art, Step Stones, Gardens, Crafts
happy rock feet. Cute idea for the garden!
rock feet garden art
#Cute #Garden #Rocks #Feet #Footprints #Simple #Easy #DIY
Rock Feet - fun beach craft! This would be fun for stepping stones in a garden, or embedded into a patio walkway. The link for this doesn't work.
Rock feet! fairy foot prints in the garden :D
great thinkin
Wall Art, Idea, Paint Chips, Diy Art, Paintchipart, Color, Paintings Chips Wall, Paintings Chips Art, Paintings Samples
Even more paint chip art! Life Crafts & Whatever: Easy but Fabulous Paint Chip Wall Art
Projects I Wall Art DIY *NEED TO DO* DIY Paint Sample Art... ok, LOVE this idea and so easy it seems to do with FREE paint sample cards you can get anywhere! May just have to get something to mount on and do this! Would be great in earth tones with mismatched letters for each of our names mounted on top...
paint chip wall art. Not a fan of the color scheme, but cool and cheap idea.
DIY art | Paint Chip Wall Art Tutorial
#PaintChipArt