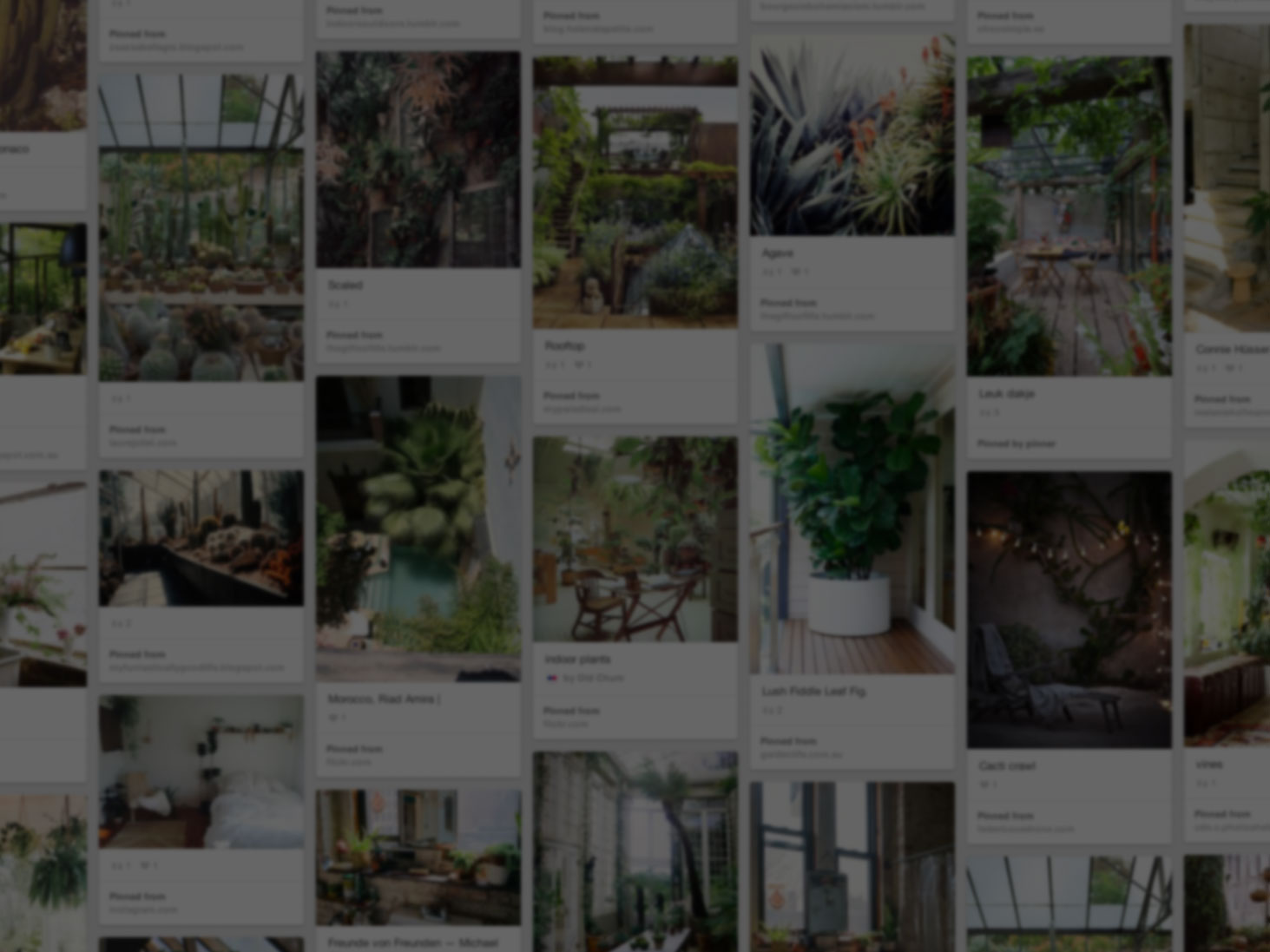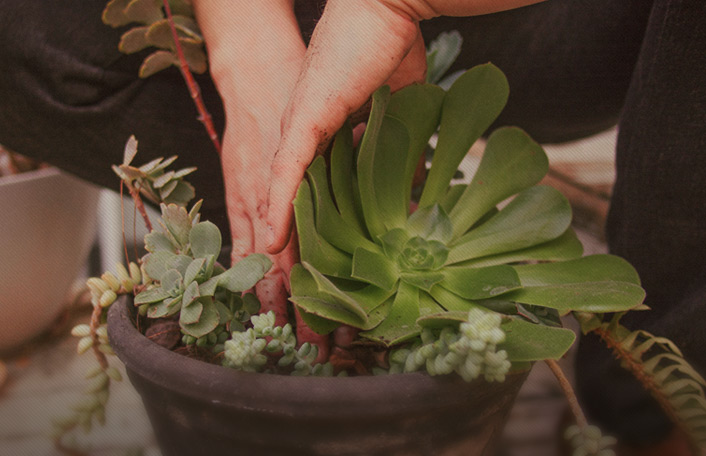 He used Pinterest to start his rooftop oasis
Join Pinterest to find (and save!) all the things that inspire you.
50+
billion Pins
to explore
15
seconds to
sign up (free!)
Back to
Favorite Places & Spaces
Favorite Places & Spaces
Hobbit House, New Zealand
Unusual Home, Hobbit Hole, Hobbit Home, The Hobbit, Hobbit Houses, Newzealand, New Zealand, Thehobbit, Houses Entrance
Hobbit House entrance, New Zealand
Hobbit House, New Zealand. I've always loved the hobbit hole houses which were inspired by a house in great britain that was cut out of the side of a stone hill
Hobbit homes 795x1060 hobbit house new zealand most beautiful pages
15 Strange and Unusual Homes you have never seen>>> apperently you havent seen the hobbit holes
Hobbit House, New Zealand #thehobbit #newzealand
Zermatt, Switzerland
Buckets Lists, Zermattswitzerland, Favorite Places, Beautiful Places, Visit, Swiss Alps, Zermatt Switzerland, Photography, Wanderlust
Amazing Photography! Wow! :-) Matternhorn from Zermatt, Switzerland
Matterhorn from Zermatt, Switzerland The Matterhorn (German), Cervino (Italian) or Cervin (French), is a mountain in the Pennine Alps. With its 4,478 metres (14,692 ft) high summit, lying on the border between Switzerland and Italy. Although not the highest mountain in Switzerland, the Matterhorn is considered to be an iconic emblem of the Swiss Alps in particular and the Alps in general. I would love to wake up to this view. WOW! Bucket List #2
Zermatt, Switzerland. God do I have wanderlust. I want to come back, stay in Le Petit Hotel again, go hiking, do all the things of that trip over again.
Zermatt, Switzerland... Finally a beautiful place on Pinterest that I've actually been! One of my favorite places... with the best chocolate... got a great scarf there :) @Sarah McQuade Let's go back!!!
Neuschwanstein Castle - Germany
Neuschwansteincastl, Sleep Beautiful, Winter Wonderland, Neuschwanstein Castles, Disney, Castles In Germany, Bavaria Germany, Fairies Tales
Neuschwanstein Castle, Germany...Looks like Disney winter wonderland
Neuschwanstein Castle, Germany #WinterWonderLand
Neuschwanstein Castle in Germany. It is a 19th century Romanesque Revival palace on a rugged hill above the village of Hohenschwangau near Füssen in southwest Bavaria, Germany. More than 1.3 million people visit annually, with as many as 6,000 per day in the summer. The palace has appeared prominently in several movies and was the inspiration for Disney's Sleeping Beauty Castle. Why do you think the castle was chosen as Disney's model? What can this say about Germany's architecture?
Looks like a fairy tale! This is Neuschwanstein Castle, Germany (English: New Swanstone Castle). It was the inspiration for the castle in Disneyland's 'Sleeping Beauty'. #mydestination #travel #germany #disney #amazing #instagood #instamazing #wonderful #snow #picturesque #scenic #nature #castle #palace #royal #NeuschwansteinCastle #beautiful #beauty - http://www.weeklytravelnews.com/what-a-beautythis-is-neuschwanstein-castle-germany-english-new-swanstone-castle-it-was-the-inspiration
no way could i walk in there...
Ideas, Houses, Bathroom Vanities, Toilets, Glass Floor, Glassfloor, Elevator Shaft, Glasses Floors, Design
Old elevator shaft, glass floor bathroom 33 Amazing Ideas That Will Make Your House Awesome | Bored Panda
WOW World of Architecture: Top 17 Glass Floor Ideas For Ultra Modern Homes | #worldofarchi #architecture #glass #floor #GlassFloor #Interior #design #modern #bathroom
Craziest bathroom ever: It has a glass floor looking down an elevator shaft. Someone posted this picture to advertise the bathroom vanity. But forget the vanity -- look at that floor!
Glass Floor Bathroom Over 15 Story Elevator Shaft (Designed by: Hernandez Silva Arquitectos) I wouldn't make it to the toilet!
Typically, when people go to the bathroom, they seek a quiet place. Designer Hernandez Silva had other ideas. Located inside a penthouse in Guadalajara, Mexico, the scariest bathroom in the world sits atop a 15 story elevator shaft and features a glass floor to ensure your constant terror!
Beach Cathedral - Spain
Buckets Lists, Beach, Galicia Spain, Las Catedral, Of The, Travel, Places, Cathedral Beach, Beach Cathedral
Place: La playa de las catedrales de Ribadeo, Lugo / Galicia. Spain
Playa de Las Catedrals or beach of the cathedrals Lugo (Galicia) Spain
Playa de Las Catedrales (Cathedral Beach), Galicia, Spain
One of the seven Celtic nations, kimmie. On the bucket list. "Cathedrals beach, Spain -The Beach of the Cathedrals is one of the most famous beaches in Galicia Spain."
Beach Cathedral, Ribadeo, Lugo, Galicia, Spain playa de las Catedrales
Playa de las Catedrales, Ribadeo, Lugo, Galicia, Spain. #natural #arch #archway #beach #spain #europe #travel
Juan Rulfo
Wizards, Art, Trees
the trees and ocean always make me feel insignificant in such a good way...
We're off to see the wizard
serene
Cherries Blossoms, Cotton Candy, Benches, Dreams, Pink Trees, Colors, Parks, Beautiful, Places
A dream #photo #photography #picture #Pink #blossom #cherry #tree #dark #wood #blue #hues #colorful #park #bench #forest #inspiration #aqua #blush
beautiful place to dream
cotton candy bench dream.
losing colors - beautiful cherry blossom trees with bench, photography
Suluban beach, Uluwatu Bali - Indonesia
Buckets Lists, Vacation, Visit, Places, Wanna, Baliindonesia, Destination, Suluban Beaches, Bali Indonesia
Suluban beach, Uluwatu, Bali, Indonesia. 101 places i'd like to visit before i die
Bali, Indonesia - an incredible destination for honeymoon or dream vacation. one for the bucket list!
SulubanBeach, Uluwatu, BaliIndonesia
Suluban beach, Uluwatu, Bali, Indonesia. I wanna vacation here!!
Tropea, Italy
Buckets Lists, Calabria Italy, Beautifulplace, Favorite Places, Beautiful Places, My Families, Calabrian Coast, Amazing Places, Southern Italy
Calabrian Coast, southern Italy - wow, what history this beautiful place contains !!!
#beautifulplace
Spectacular Calabrian Coast in Southern Italy- Bucket list :)
Tropea, Vibo Valentia, Calabria, Italy - My family lives so close to here yet they have never taken me. Definitely on my bucket list!
Amazing Places Around the Globe. 1. Tropea, Calabria, Southern Italy.
Calabria, Italy. One of my favorite places in Italy! My hostel was on the beach behind this island.