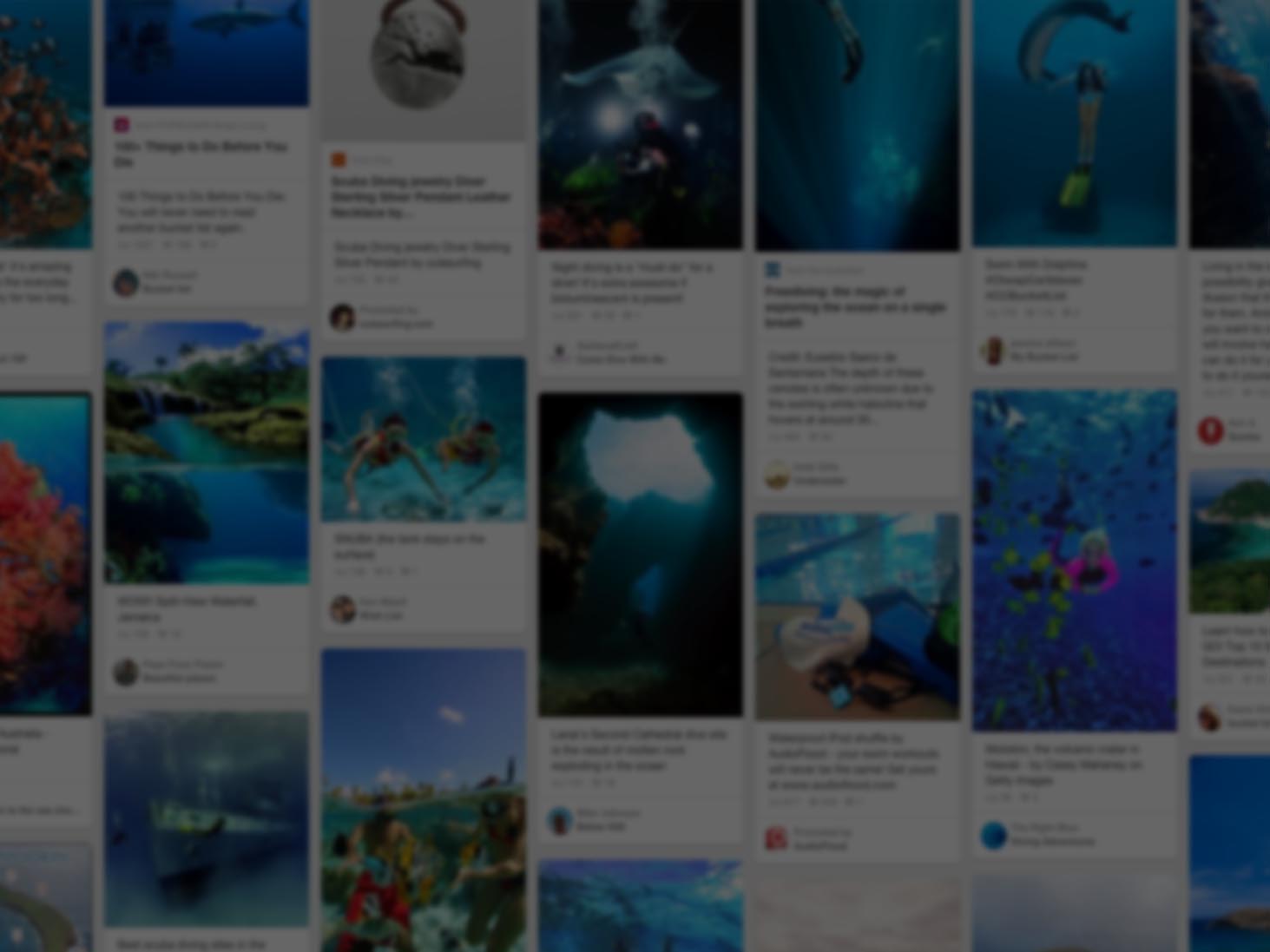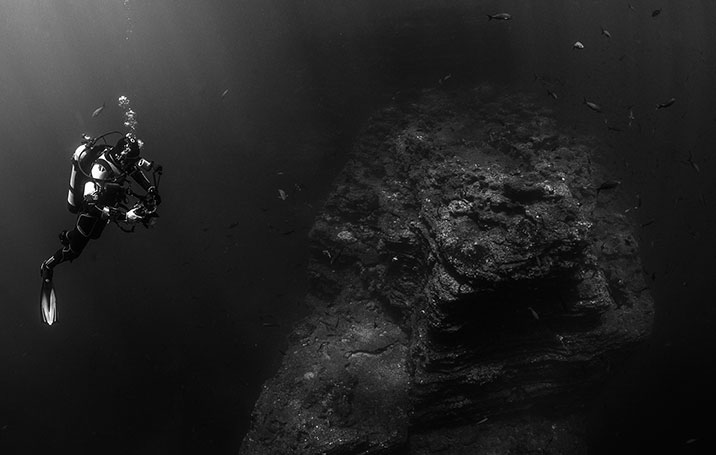 He used Pinterest to go deep
Join Pinterest to find (and save!) all the things that inspire you.
50+
billion Pins
to explore
15
seconds to
sign up (free!)
80 uses for coconut oil
Home Remedies, Coconutoil, Benefits Of, Coconut Oil Used, Oils, Beautiful, Health Benefits, Hair, Natural Remedies
Solve a slew of beauty issues with one product: coconut oil. These home remedies will save you time and money!
14 must-know health benefits of coconut oil | Helping The Homemaker #coconut #coconutbenefits #coconutoil
Coconut Oil Health Benefits So how are people using coconut oil? What are some of the health benefits of coconut oil being reported? Some of the most recent research has come from people suffering from Alzheimer's disease, with reports of people improving or even reversing the effects of Alzheimer's by using coconut oil. Alzheimer's is now seen as a type 3 form of diabetes, and for years we have seen positive results from people with both type 1 coconut oil. We have also seen a lot of reports of coconut oil health hypothryroidism, and metabolism thyroid health. Restricting carbohydrates and increasing coconut oil in the diet has also led many to report losing weight with coconut oil. Candida sufferers also report health benefits with coconut oil as research now confirms, and those suffering from various skin diseases are also seeing tremendous health benefits by applying coconut oil directly on the skin. The benefits of coconut oil for healthy hair are also well known, and other healthy benefits of coconut oil included fighting off bacterial infections and viruses. Coconut to benefit athletes and fitness trainers giving them an advantage in sustaining energy levels longer without drugs or stimulants.
26 health benefits of coconut oil. USED TO DIMINISH VARICOSE VEINS AND SPIDER VEINS.
15 Coconut Oil Uses For Beauty, Skincare & Hair Care
4 Natural Remedies to Get Thicker Eyebrows: castor oil, coconut oil, onion juice, vaseline - #eyebrow #hair #growth
Liquipel coating can make your smartphone impervious to WATER! Pretty cool if you've ever dropped your phone in my pool! Heh heh!
Water Proof, Water Resistance Nano Co, Waterproof Devices, Waterproof Coats, Apples, Waterproof Iphone, Holy Waterproof, Iphone Batman, Liquipel Waterproof
New company claims to be able to waterproof devices. Worth a look?
Liquipel a waterproof coating for your electronics
the iphone5 might be coming out with water proof hardware???!!!
Holy waterproof Iphone batman!!! Super cool! :)
Why?
Ball Luoyang Hngxiaguang, Water Ball, Hngxiaguang Water, Walks Ball, Ball Changing, Ball Pools, Awesome People, Water Walks, Birthday Ideas
Do this with awesome people! :p
Water walking balls... I believe I NEEEEEEEED these
Birthday idea...
walk on water ball|luoyang hngxiaguang water ball chang
Pinned from
plunderguide.com
75 Extradorinary Ways to use Baking soda
Home Remedies, Ideas, Baking Sodas Used, Bakingsoda, Haircare, Coconut Oil, Tomatoes Plants, Hair Care, Cut Flowers
Home Remedies for Mouth Sores
Baking Soda uses 1. Use it as an antacid. 2. Use it as underarm deodorant by applying it with a powder puff. 3. Mix half a teaspoon with peroxide paste and use it as toothpaste. 4. Use it as a face and body scrub. 5. Add a cup to bathwater to soften your skin. 6. Relieve skin itch from insect bites and pain from sunburn. 7. Remove strong odors from your hands by rubbing them with baking soda and water. 8. Put two tablespoons in your baby's bathwater to help relieve diaper rash. 9. Apply it on rashes, insect bites, and poison ivy irritations. 10. Take a baking soda bath to relieve skin irritations. 11. Heartburn? Take a teaspoon of baking soda mixed with one-half glass of water. 12. Freshen your mouth by gargling half a teaspoon of baking soda mixed water. 13. Relieve canker sore pain by using it as mouthwash. 14. Use it to relieve bee stings. 15. Use it to relieve windburns. 16. Apply it on jellyfish sting to draw out the venom. 17. Unblock stuffy nose by adding a teaspoon of baking soda to your vaporizer. In the Home 18. Keep cut flowers fresh longer by adding a teaspoon to the water in the vase. 19. Put out small fires on rugs, upholstery, clothing, and wood. 20. Put an open container of baking soda in the fridge to absorb the odors. 21. Sprinkle it on your ashtrays to reduce bad odor and prevent smoldering. 22. Sprinkle it on your slippers, boots, shoes, and socks to eliminate foul odor. 23. Turn baking soda into modeling clay by combining it with one and 1/4 cups of water and one cup of cornstarch. 24. After feeding your baby, wipe his shirt with a moist cloth sprinkled with baking soda to remove the odor. 25. Wipe your windshield with it to repel rain. 26. Improve the smell of dishrags by soaking them in baking soda and water. 27. Suck it in with your vacuum cleaner to remove the odor. 28. Freshen the air by mixing baking soda with your favorite perfumed bath salts. Put the mixture in small sachet bags. 29. Restore stiff brushes by boiling them in a solution of 1/2 gallon of water, 1/4 cup of vinegar, and a cup of baking soda. 30. Put it under sinks and along basement windows to repel cockroaches and ants. 31. Scatter baking soda around flowerbeds to prevent rabbits from eating your veggies. 32. Sweeten your tomatoes by sprinkling baking soda on the soil around your tomato plants. 33. Sprinkle it onto your cat's litter box to absorb the bad odor. 34. Sprinkle it on your pet's comb or brush to deodorize their fur and skin. In Cooking 35. Use it as a substitute for baking powder by mixing with it with cream of tartar or vinegar. 36. Wash fruits and vegetables with it. 37. When boiling a chicken, add a teaspoon of baking soda to the water. Feathers will come off easier, and the flesh will be clean and white. 38. Soak dried beans to a baking soda solution to make them more digestible. 39. Remove the distinctive taste of wild game by soaking it in a baking soda solution. 40. Make a sports drink by mixing it with boiled water, salt, and Kool-Aid. 41. Remove the fishy smell from your fillets by soaking the raw fish in a baking soda solution for an hour inside the fridge. 42. Make fluffier omelets by adding half a teaspoon of baking soda for every three eggs used. 43. Reduce the acid content of your tomato-based recipes by sprinkling them with a pinch of baking soda. Cleaning Purposes 44. Add a cup to the toilet, leave it for an hour, and then flush. It will clean the toilet and absorb the odor. 45. Use it to scrub sinks, showers, plastic and porcelain tubs 46. Spray it on walls, mirrors, and countertops. 47. Add a spoonful to your dishwasher to make scrubbing dishes easier. 48. Remove grease from pots and pans. 49. Dry clean carpets and upholstered furniture by sprinkling baking soda over the fabric and gently brushing it. Leave it for an hour or overnight, then vacuum. 50. Boost your laundry detergent's cleaning power by sprinkling a handful on dirty clothes. 51. Combine it with water to make a paste for polishing stainless steel and chrome. 52. Remove scratches and crayon marks from vinyl floors and walls. 53. Clean your shoes with it. 54. Clean garbage cans with it. 55. Use it to wash diapers. 56. Clean the fridge with it. 57. Soak brushes and combs in a baking soda solution. 58. Mix it with water to wash food and drink containers. 59. Put three tablespoons of baking soda to a quart of warm water, then use the mixture to wash marble-topped furniture. 60. Absorb it with a damp sponge, then clean Formica countertops with the sponge. 61. Use it to get rid of stale odors from cooling containers and thermos bottles. 62. Run your coffee maker with a baking soda solution, then rinse. 63. Combine with hot water to clean baby bottles. 64. Sprinkle it on barbecue grills, then rinse it off. 65. Scatter it on your greasy garage floor, scrub the floor, and rinse. 66. Remove burned-on food from a pan by soaking it in a baking soda solution for 10 minutes before washing. 67. Clean your ashtrays with a baking soda solution. 68. Keep your drains clean by putting four tablespoons of baking soda in them each week. Flush it down with hot water. 69. Clean your shower curtains by soaking them in baking soda and water. 70. Put it on a small brush to rub canvas handbags clean. 71. Use it to remove melted plastic bread wrapper from a toaster. Sprinkle baking soda on a damp rug, then use the rug to clean the toaster. 72. Use it to clean your retainers and dentures. 73. Make a thick paste of baking soda and water, and used it to scrub enameled cast iron and stainless steel. 74. Mix four tablespoons of baking soda with a quart of warm water, and use it to clean the inside part of an oven. 75. Use it to unclog gas stoves.
Baking Soda: (1) Keep cut flowers fresh longer by adding a teaspoon to the water in the vase (2) Scatter baking soda around flowerbeds to prevent rabbits from eating your veggies. (3) Sweeten your tomatoes by sprinkling baking soda on the soil around your tomato plants. (4) Wash fruits and vegetables with it. Need another board for this idea - later...
Tips you probably didn't know about baking soda and gardening. #bakingsoda #gardening #outdoorspaces #backyard
Best deodorant ever!!!! 1/4 c. baking soda, 1/4 c. cornstarch, and 6 T. coconut oil (which you may have to melt first). Mix well, add more coconut oil if you need a more creamy consistency and I put it in a glass bowl on my bathroom counter. Great Idea for the Girls
natural hair care
How To Use Baking Soda For Hair #haircare
Pinned from
lifehackery.com
Get rid of FRUIT FLIES- apple cider vinegar and liquid dish soap.
Flying Traps, It Work, Freak Fruit, Apple Cider Vinegar, Peski Fruit, Apples Cider Vinegar, Fruit Flying, Dishes Soaps, Fruit Flies
Get rid of fruit flies (It works!) Put a bit of apple cider vinegar in a few cups- add a tiny bit of liquid soap. Leave in room overnight.
Get rid of the freaking FRUIT FLIES. To get rid of fruit flies pour a 1/2 cup of APPLE CIDER vinegar in a small dish. Add a couple or three drops of liquid dish soap. The smell of the vinegar attracts them and the soap keeps them from climbing out. Read more: http://www.city-data.com/forum/dallas/878075-wth-how-do-i-get-rid.html#ixzz1ojt29cVT
Dish soap and apple cider vinegar fruit fly trap
Get rid of the pesky FRUIT FLIES! Apple cider vinegar and a tiny bit of dish soap!
Pinned from
myborrowedheaven.blogspot.com
Timeline of The Downfall of Netflix
Infographic Zone, Internet Site, Website, De Netflix, Web Site, Netflix Lost, Netflix En, Lost Two Third, Netflix Infographic
La caida de Netflix en una infografia
Pinned from
submitinfographics.com
Good to know.
Colour, Affection Purcha, Inspiration, Social Media, Colors Psychology, Infographic, New Products, Socialmedia, Colors Affection
How do colors affect purchases? #marketing #inspiration
How do colors affect purchases? For retailers, shopping is the art of persuasion. Though there are many factors that influence how and what consumers buy. However, a great deal is decided by visual cues, the strongest and most persuasive being color. When marketing new products it is crucial to consider that consumers place visual appearance and color above other factors such as sound, smell and texture. To learn more about color psychology see the above infographic
How Do Colors Affect Online Purchases? - #SocialMedia for #Business | Social Media #Marketing Tips | Social Media Marketing Strategy | Social Media Infographics | SEO Tips and Tricks | Mobile Marketing Strategy - Social Media for Business | Social Media Marketing Tips | Social Media Marketing Strategy | Social Media Infographics | #SEO Tips and Tricks | #Mobile Marketing #Strategy
how colour affects purchaing #infographic
Color Psychology Infographic | How do colours affect purchases #ecommerce #infographic
Pinned from
bitrebels.com