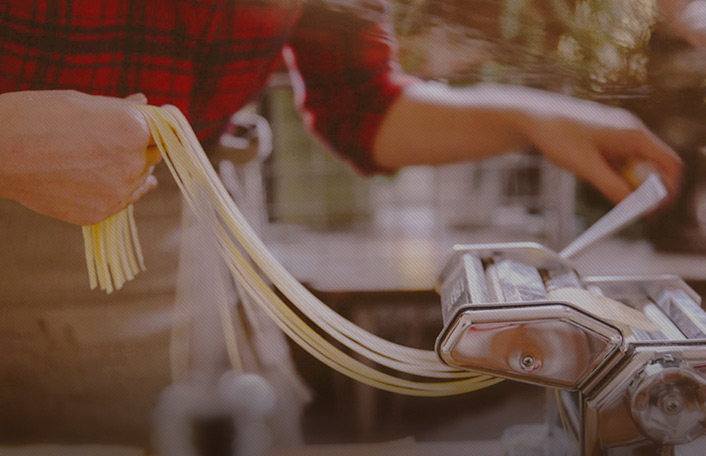 Discover and save millions of hand-picked recipes
Join Pinterest to find all the things that inspire you.
50+
billion Pins
to explore
15
seconds to
sign up (free!)
My Toy Insider Hot List
My top picks from The Toy Insider 2011 Holiday Catalog...which are still sure to be hits in 2012!
---
Back to
My Toy Insider Hot List
My Toy Insider Hot List
Innotab tablet. Mama wants her iPhone back. I think this would be a better solution!
Kids Learning, Innotab Education, Inside Favorite, Kiddo Stuff, Learning Games, For Kids, Toys Inside, Cars Riding, Education Tablet
I ended up buying 3 of these for the older kids for Christmas...It's their FAVORITE!!! Great for long car rides!
Can't go wrong with this toy for kids who want to be techy like their parents.
Vtech Innotab Educational Tablet
V Tech Kids Learning Tablet. Save your iPad, save your kids: This multimedia educational tablet for children combines interactive and animated reading, learning games, creative activities, and a rich collection of applications. It features a five-inch color touch screen, a tilt-sensor for game control, and a microphone. Kid-tough and portable. VTECH, www.vtechkids.com
Inkoos. A stuffed toy that a kid is supposed too doodle on? Heaven.
Stuffed Toys, Cudd Toys, Gifts Ideas, Christmas Kids, Doodles, Toys Inside, 3 Years, Bud Artists, Wonder Ideas
This brings out the DIY Crafters within our children, and can keep parents sane with washable material! Another great way to provide a dual learning and fun purpose in toys! What a wonderful idea!
For the budding artist, Inkoos are a fun way to invite creativity to explode!
Inkoos are excellent cuddly toys, with a twist…they're designed to be drawn on! Marketed to kids from 3 years and older
Disney Princess Ultimate Dream Castle. Because every little girl needs a castle.
Princesses Ultimate, Ultimate Dreams, Future Daughters, Dreams Castles, Disney Princesses, Toys Inside, Disney Castles, Castles Dollhouses, I Love Disney
Disney Princess Ultimate Dream Castle - Fun for imaginative play (plus I love Disney, so a Disney Castle dollhouse ranks high with me!).
Disney Princess Ultimate Dream Castle....my future daughters will play with this :)
2 in 1 Discovery Table. We bought Tori one of these for her first Christmas. Almost three years later, she still plays with it!
Hot Toys, Amazons Deals, Toys Lightning, Toys Inside, 2 In 1 Discovery, Fine Motors Skills, Gross Motors Skills, 2 In1 Discovery, Amazons Toys
2-1 Discovery Table! 1+ - Music, Fine Motor Skills, & Gross Motor Skills all in one!
VTech – 2-in-1 Discovery Table and Amazon Toy Lightning Deals November 27 – Thanksgiving List Part 1
Shrinky Dinks Fairy Garden. I still remember watching Shrinky Dinks doing their magic when I was small. And that was BEFORE they had glitter glue.
Hearthsong Christmas, Crafts Rooms, Gifts Ideas, For Kids, Kiddo Crafts, Fungift Gifts, Hearthsong Fungift, Gardens Ecrafti, Shrinki Dink Fairies Gardens
I like the DIY art component of this set. From the site: Use Faber-Castell Colored EcoPencils to color in the pre-cut Shrinky Dinks with fairy, flowers, and forest friends designs .Add glitter glue accents, then decorate the garden playscape with the charms, and have fun playing in this fairy world. CREATIVITY FOR KIDS, www.creativityforkids.com
shrinky dinks fairy garden #ecrafty @ecrafty #shrinkydinks #shrinkjewelry #shrinkcharms
HearthSong #Fungifts #Gifts shrinky-dinks-fairy-garden -Fun Gifts via- http://www.AmericasMall.com/hearthsong-gifts
Angry Birds Plush. If you ask me, I'd say these are ageless. Everyone loves Angry Birds!
Birds Plush, Kids Ideas, Toys Bins, Everyone Toys, Plush Birds, 2011 Toys, Angry Birds, Stuffed Animal, Favorite Toys
While Angry Birds is too advanced for my 3 year old, even she is familiar with the characters from "Daddy's game." With costumes and parties themed around the game, it came as no surprise that these stuffed animals were hot this year!
Angry Birds Plush, 6+ Both of my boys love these birds and the game! These plush birds and pigs are based on those featured in the phenomenally popular app, Angry Birds.
Angry Bird plushes were in everyone's toy bin in my area!
Cars 2 Secret Spy Attack Finn McMissile. Sure, it says it's for kids 4 and up, but don't tell my daughter! She loves all things Cars.
Boys Toys, Finn Mcmissil, Finn Mcmissl, Spy Attack, Secret Spy, Disneypixar Cars, Disney Pixar Cars, Attack Finn, Disney Cars
2 SECRET SPY ATTACK™ Finn McMissle*- Disney Cars
Disney Cars 2 Secret Spy Attack Finn McMissile Vehicle by Mattel | Disney StoreCars 2 Secret Spy Attack Finn McMissile Vehicle by Mattel - Every Cars 2 fan will be fired up to play with this Secret Spy Attack Finn McMissile Vehicle. The master British spy transforms for all-out action and comes with lots of of cool features to help him on his missions.
Cabbage Patch Kids get fashionable! I loved my Cabbage Patch Kids...and I hope my daughter does too.
Cabbages Patches Kids, Remember, 80S, Childhood Memories, Hello Dolly, Patches Dolls, Cabbage Patch Kids, Childhood Toys, 80 S
(Favorite Childhood Memory) Cabbage Patch Kids #Windows8KidsCorner #Windows8XHTC
Cabbage Patch Kid dolls…still as creepy as ever. | Here's What 23 Of Your Childhood Toys Look Like Now - I used to get one of these every Christmas as a kid! :L
Cabbage Patch Kids #80s #FlashdanceOC
Who remembers the the "near riots" that that broke out in stores that were short of Cabbage Patch Kids?
CABBAGE PATCH DOLLS PICS | Cabbage Patch Kids vs The Seven Dwarfs
these were the must have toys of the 80 s when these hit the shelves ...
Little People Zoo Talkers Zoo. Big, bright and it makes animal noises! However, don't be surprised if your kid sends dolls, fairies and Little People of all stripes down it's slide. Mine does!
Animal Sound, Little People, People Animal, Talker Animal, People Zoos, Zoos Talker, The Zoos, Sound Zoos, Kids Toys
Little People Animals are one of the most fun toys for the 0-2 age group.
Little People Zoo Talkers Animal Sounds Zoo, 18 mo+ Almost as good as a trip to the zoo! Interactive play set featuring animal recognition technology brings animals to life! Place any animal on the peg at the hut, and it responds with that animal's name and corresponding sound. Fun activities on both sides of the play set!
The Busytown Town Hall! One of those lovely, gender-neutral toys everyone can agree on. Who doesn't love Richard Scarry, after all!
Books Tv Toys Ties In, My Daughter, Old Books
A really great book/tv/toy tie-in. So exciting to see all the Busytown friends come alive, dashing around the tracks. Great attention to detail--it really looks like a page from the old books!
My daughter loves playing with her Busytown. She loves rearranging the roads.