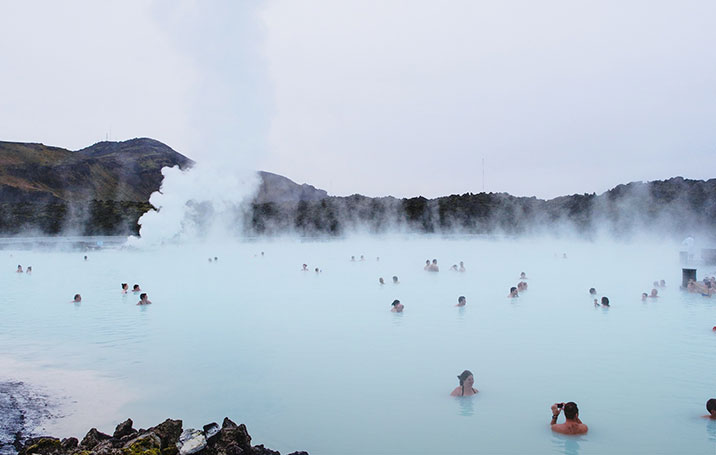 They used Pinterest to find new places to visit
Join Pinterest to find (and save!) all the things that inspire you.
50+
billion Pins
to explore
15
seconds to
sign up (free!)
PERFECTION!!! Mr. Beckham.
Eye Candy, This Man, Good Mornings, Soccer Players, Beautiful, David Beckham, Coffee Tattoo, T Shirts, Davidbeckham
Mmmmm.... David Beckham #davidbeckham
David Beckham T Shirt with attitude
hello eye candy. David Beckham is in my top 5. definitely.
good morning beautiful =)
Mr. Beckham, Lord this man to so beautiful and so sexy!!
David Beckham - coffee, tattoos, and hot! Doesn't get any better than that.
Soccer Player-- David Beckham
Nick Lachey
Eye Candy, Celebrity, Beautiful Men, Bath Trunks, Nick Lachey, Man Candy, Hot, Sexy Men, People
Nick Lachey hotness 😍
Nick Lachey crosses the street in Brentwood, California on Monday! Join "Street Style" Gallery on Pinterest to watch the best male celebrity styles!
Jesse Metcalfe
Eye Candy, John Tucker Must Die, Jesse Metcalfe, But, Beautiful, Boys, Celebs, People, Guys
Jack: Jesse Metcalfe. He is the perfect Jack. He's got the good looks, warm, friendly smile, and would make a great boyfriend. He's Tess's best friend, although he's always had a crush on her. Jack is the reliable, strong, secure, and loyal guy that should be in every girl's life.
Jesse Metcalfe. Love me some dark haired dark skinned beauties!!
Jesse Metcalfe.....my "Dallas" boy, Christopher!
Jesse Metcalfe. I loved him and the movie John Tucker Must Die :)
eye candy
Something about dark haired men. Drives me crazy!

by Frederick M. Brown
Matthew McConaughy
Eye Candy, Celebrity, Matthewmcconaughey, Matthew Mcconaughey, Boys, Hotti, Celebs, Actor, Things
Sexy Texas Boy! Matthew McConaughey
Matthew McConaughey - such a hottie! <3
Actor Matthew McConaughey - Top 30 most generous celebs.
Bert loves #SanjayGupta. So #MatthewMcConaughey calls Bert out on his "boy crush." Live. On-air. Nationally.
Matthew McConaughey - Have such a thing for this man!
Matthew McConaughey. He may be weird. He may not wear deodorant. But he is good eye candy!
Tatum
Eye Candy, Channing Tatum, Swim Trunks, Boys, Yummy, Hotti, Beautiful People, Guys, Channingtatum
channing tatum shirtless pose for apple ipod 4 4g Touch case cover $16,89 #Accessories #case #CellPhone #Ipod4Case #ipod4 #iPod4gTouchcase #channingtatum #americanactor #actor #film #filmproducer #shirtless #cool
eye candy!
Channing Tatum your HOT but damn boy pull those britches up! In public at least...
Channing Tatum. Yummy <3
Hottie
hahah sorry skye i had to pin this before i lost it when i log on.. this guy is sooo sexy yummy
all the time;)
Laughing, Life, Funny Pics, Giggl, Quote, Everyday, Funny Stuff, Things, True Stories
Everyday of my life...
Funny Stuff / :o)
Yep! Talk about a good laugh, this made my day!
True story
Quote
Haha... It's a daily thing for me.
Giggles....
Now that's me!
Stay At Home, Well Said, So True, Life Goals
Well said
life goal.
so true!
Stay at home mom
Magic Mike Shirtless
Eye Candy, Cowboys Hats, Matthew Mcconaughey, Cups, Be- Cowboys, Dallas, Eyecandi, Texas, Magic Mike
Matthew McConaughey , Magic Mike , ultimate eye candy , pour some sugar on me !
OK Dallas was seriously ridiculus in Magic Mike, but anyone who saw it and didnt think Matthew McConaughey was more fantastic than ever is a little off. (Btw YES he has a pimp cup in this scene. You want to not like him but Damn., Thats Funny!)
Matthew McConaughey in Magic Mike Gotta love a texas boy
Matthew, LOVE the cowboy hat!
spa
Swimming Pools, Swim Pools, Gardens, Backyard, Hot Tubs, Pools Shape, Dreams Pools, Pools Ideas, Spa
Inground Swimming Pools with Spa | Pool or Hot Tub
Swimming Pool with Spa in the backyard
pool idea #4...with hot tub
The spa & the swimming pool can be the highlight of a garden. LIKE!
My dream pool!! I can see this in our backyard!
swimming pool shape, color of surround
.
Eye Candy, Real Madrid, Soccer Players, Armani Jeans, Future Husband, Cristianoronaldo, Cristiano Ronaldo, Emporio Armani, Christiano Ronaldo
Cristiano Ronaldo. Perfection #cristianoronaldo #cr7 #realmadrid #soccerplayers #soccer
Eye Candy Cristiano Ronaldo for Emporio Armani Jeans
Cristiano Ronaldo, player for Real Madrid and the Portuguese national team . So hot. Soccer Players are kinda amazing <3 Why is it that playing soccer makes you 3x hotter?
Christiano Ronaldo - Portuguese soccer player, my future husband