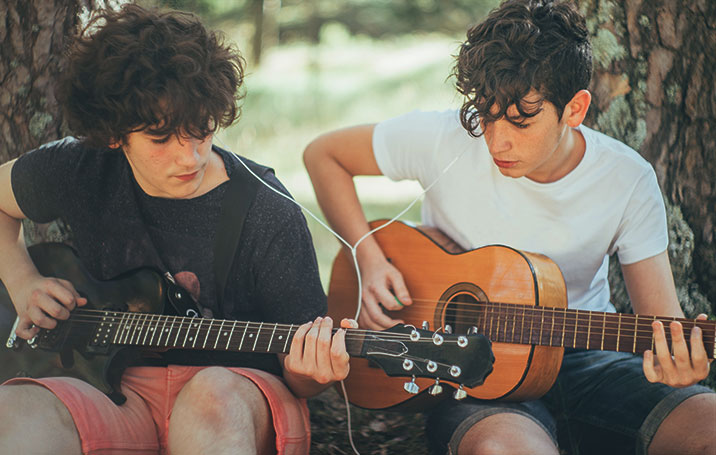 They used Pinterest to find new songs to learn
Join Pinterest to find all the things that inspire you.
50+
billion Pins
to explore
15
seconds to
sign up (free!)
René Gruau Cover for Sir, 1957 – No. 4 1957
Vintage But, Cool Posters, Rene Gruau, Rene Oatmeal, Graphics Design, Men Fashion, 1950, Fashion Illustrations, Renegruau
Mens Fashion Illustration by Rene Gruau c. 1950
This would be a cool poster.
Rene Gruau for Sir graphic design, simple
Vintage Men's Ad // Rene Grau
René Gruau Cover for Sir, 1957 – No. 4 1957 René Gruau Rene Gruau #fashionillustration, #fashiondesign #fashion, #art, #illustration, #drawing, #painting, #ink, #vintage #ad #advertising #graphic #sketch #posters #moda #technical #classic #illustration #textile #vintage #graphicdesign #design #ladies #beauty #print #ReneGruau #Rene #Gruau
David Hockney, A Lawn Being Sprinkled, 1967
Paintings Art, Crafts Paintings, Home Crafts, Fashion Vintage, David Hockney, Retro Posters, Landscape Photography, Film Music Books, Davidhockney
David Hockney
O collage
De Jordans, Collage Art, Clarks Collage, Flowers Power, Jordan'S, Art Flowers, Bonding, Photo, Jordans Clarks
flower power
Los collages de Jordan Clark (Yosfot blog) http://yosfot.blogspot.com.es/
@ Jordan Clark #collage #art #flowers
b photo, paint with color
Collage.
Flower Art, Saint Yves, Photos Collage, Mixed Media, Painting Flower, Colette Saint, Flower Children, Flower Fairies, Flower Photography
vintage nudies, with painted flowers
Photo collage with flowers.
Colette Saint Yves #collage #colour #flower #photography #nude
:: Colette Saint-Yves :: Mixed media
Flower fairies
Edgar Degas
Dancers Practice, Dancers Pranc, Ballet Dancers, Artists Licen, Bar Artists, Artedgar Degas, Degas Dancers, Favourit Artists, Artists Artworks
Dancers Prancing At The Bar, Edgar Degas
Dancers At The Bar ARTIST: Edgar Degas
Edgar Degas, Dancers Practicing at the Barre, 1876-77
Gustav Klimt "The kiss"
Favorite Artists, Art Nouveau, The Kiss, El Beso, Art Prints, Gustav Klimt, Gustavklimt, Painting, Thekiss
Klimt, Gustav The Kiss- painted by the Austrian Symbolist painter Gustav Klimt between 1907 and 1908. A perfect square, the canvas depicts a couple embracing, their bodies entwined in elaborate robes decorated in a style influenced by both linear constructs of the contemporary Art Nouveau style and the organic forms of the earlier Arts and Crafts movement. The painting is now in the Österreichische Galerie Belvedere museum in the Belvedere palace, Vienna.
"El beso" es una obra del pintor austríaco Gustav Klimt y probablemente su obra más conocida. Es un óleo sobre lienzo de 180 x 180 cm, realizado entre 1907-08. Esta obra, que sigue los cánones del Simbolismo, es una tela con decoraciones, mosaicos y fondo dorado.
Come to The Paint Place in New York Valentine's Day 2015! Sign up for a class online: ThePaintPlaceNY.com #valentinesday #newyork #newyorkvalentinesday #vday #love #boyfriend #girlfriend #relationship #celebrate #date #datenight #valentinesdayinspiration #gustavklimt #thekiss #kiss #romantic #inspiration #valentinesdayidea #idea #paintclass #painting #artist #art #newyorkart #paintstudio
The Kiss, c.1908 Art Print by Gustav Klimt
one of my favorite artist, gustav klimt and his iconic painting the kiss.
Anton van Hertbruggen
Art Stuff, Art Illustrations, Magazines, Image, Graphics, Memories, Suburban Utopia, Digital Illustrations, Anton Vans Hertbruggen 1 Jpg
Memories of a Suburban Utopia: The Work of Anton Van ...
Hyper-Utopian Suburb Illustrations Anton Van Hertbruggen Renders Strangely Cozy Graphics
Anton Van Hertbruggen - DIGITAL TEMPLE Magazine
Anton Van Hertbruggen, image from Memoirs of a Suburban Utopia
Franz Falckenhaus
Paintings Art, Artists, Collage Art, Memories, Franz Falckenhaus, Art Wall, Old Photographers, Mixed Media Collage, Franzfalckenhaus
Tons of cool collages --- Memory #57 | franzfalckenhaus
Franz Falckenhaus. Painting characters on old photographs
Saatchi Online Artist: Franz Falckenhaus; Digital, 2012, Assemblage / Collage "Memory #57" Poland
⌼ Artistic Assemblages ⌼ Mixed Media & Collage Art - Franz Falckenhaus
Mathis Rekowski: Pick Me Up. WOW!
Skull, Illustrations Art, Art Illustrations, Collage Art, Artists Artists, Art Prints, Mixed Media, Digital Illustrations, Mathi Rekowski
Image by Mathis Rekowski - Fine Arts, Illustration from Germany
100 Magnificent Collages - From Creepy Creations to Collage Art Pieces (TOPLIST)
SKULLS - Pick Me Up Art Print by Mathis Rekowski | Society6
100 Captivating Collages - From Cutout Advertorials to Mixed Media Photo Hybrids (TOPLIST)
Digital Illustration Art by Mathis Rekowski