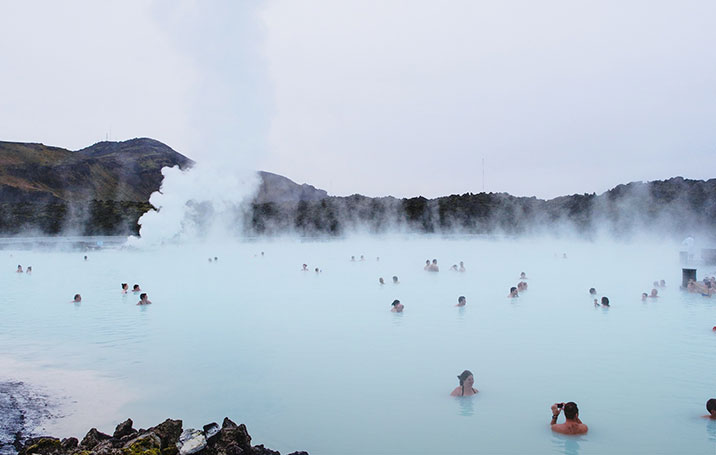 They used Pinterest to find new places to visit
Join Pinterest to discover all the things that inspire you.
50+
billion Pins
to explore
15
seconds to
sign up (free!)
Back to
Just Plain Cool Shit
Just Plain Cool Shit
Laughing buddha statues in Kyoto, Japan
Temples, Buddha Statues, Laughing Buddha, Travel Photo, Art, Gardens, Places, Japan Travel Kyoto, Kyoto Japan
Laughing Buddha statues at Atago Nembutsu temple, Kyoto, Japan by Shibazo, via Flickr
Laughing Buddha statues in Kyoto, Japan. Now these are garden gnomes!
Laughing buddha statues in Kyoto, Japan: photo by Shibazo, via Flickr- add this to the list of places I would like to go!

by Shibazo
Tree House, Humboldt County, California
Trees Trunks, Fairies Doors, Gnomes Home, Fairies Home, Tree Houses, Fairies House, Trees House, Hobbit House, Trees Stumps
Fairy home or fairy tree house ?
Tree trunk Elf ~ Fairy House
Tree House, Humboldt County, California----now that's a fairy door!
Something for your fairy house collection. Amazing Tree House | See more Amazing Snapz
Tree Stump tree house
Tree House, Humboldt County, California-It's like a tiny hobbit house in the Shire! I want it!
Tree house/ gnome home
globe lamp
Pendants Lamps, Lights Fixtures, Lights Shades, Apartment Therapy, Globes Lights, World Globes, Pendants Lights, Globes Lamps, Globes Pendants
globe pendant lamp from apartment therapy
World globe light shade!
Globe pendant light fixture
World Globe lamp.
Make a world globe pendant light.
HOW-TO; Globe pendant light. #DIY #globe #light
how to make a globe pendant light via apartment therapy
aquarium.
Aquariums Fish, Fish Tanks, Green, Living Room, Plants, Low Lights, Design, The Crafts, Aquascaping
aquarium fish beautiful see grass aquascape
Appealing Aquascaping Designs With Grass Like For Living Room Finished With Mountains Concept Design IDea With Green View
cool aquarium fish tank by Takashi Amano
low light / no co2 example aquascape
Mountainscape by Peter Kirwan, wikipedia: Aquascaping is the craft of arranging aquatic plants, as well as rocks, stones, cavework, or driftwood, in an aesthetically pleasing manner within an aquarium—in effect, gardening under water. Designs include a number of distinct styles, including the garden-like Dutch style and the Japanese-inspired nature style and may include... #Aquascaping
The Never Was Haul (California, USA)
Berkeley California, Wild Wild West, Burning Man, House Design, Mobiles Home, Strange Building, Funny Cars, Unusual House, Burningman
One Person's Idea of a Mobile Home ala "Howl's Moving Castle". Pretty cool all in all.
This remind anyone else of wild wild west?
The Never was Haul Berkeley California -50 Strange Buildings of the World (Part II) | Village Of Joy
Somehow, someday.... House car from #BurningMan
"House, "in which you've never been» (The Never Was Haul). Berkeley, California, USA." I don't think that's Berkeley. Looks like Burning Man, to me.
.
Graffiti Artworks, Awesome Cities, Cities Art, Urban Art, Amazing Street Art, 3D Art, Funny Stuff, Art Is, Streetart
Urban art? YES.
City art at its best #bestof #streetart
Amazing street art
Fucking too cool for school. Loy Kratong floating lanterns in Thailand
One Day, Oneday, Buckets Lists, Paper Lanterns, Sky Lanterns, Floating Lanterns, Chiang Mai Thailand, Lanterns Festivals, Lantern Festival
#oneday attend the loy kratong floating lantern festival in chiang mai, thailand
wanting to do a sky lantern instead of unity candle!Loy Kratong Floating Lantern Festival in Chiang Mai, Thailand (i'm scared of candles/fire, but this is pretty awesome)
Floating Lantern Festival in Chiang Mai, Thailand. 12,000 paper lanterns are released after sunset to release prayers to heaven, on the bucket list!
Floating Lantern Festival in Chiang Mai, Thailand One day i will see this! bucket list!

by Yang Tee Mon
.
Paintings Art, Graffiti Art Paris, Paintings Doors, Street Art, French Grafitti, Entrance Doors, Old Doors, French Graffiti, Doors Art
STREET ART French grafitti
uhhhh!! i'd love to hav this as my main entrance door! LOL!!
French graffiti #street art
painted#painting #painting art| http://bedroomphotosgaetano.blogspot.com
painted doors innit
i love the idea of an old door with art on it for the corner of doom in my living room. I just cannot decide what to put there!
door art
Montana
Under The Stars, Starry Sky, Starry Night, Starrynight, Lights Show, Places, West Texas, Night Sky, Milky Way
I love the night sky of Montana #starrynight #Montana
I want to travel to a place where I can get lost in starry sky.
Beautiful! Montana skies starry night, milky way, cabin under the stars
You would not believe the night sky in far, west Texas, near the NM border. It is amazing!!! starry starry night
What the night sky really looks like when its not blinded by man's own light show. :: "I would like to look down on the Earth from above. But there's so many people and places I love. So, although I may go, I'll be coming home soon." - Shawn Colvin
Milky Way magical evening photography night sky starry night
Lady Curre's Itton fox-hounds 1951 by Norman Parkinson
Puppies Parade, Dogs, Itton Foxhound, Curr Foxhound, Lady Curr, Glorious Afternoon, Norman Parkinson'S, Animal, Milan Kundera
"Dogs are our link to paradise. They don't know evil or jealousy or discontent. To sit with a dog on a hillside on a glorious afternoon is to be back in Eden, where doing nothing was not boring—it was peace." Milan Kundera - Click image to find more Animals Pinterest pins
The puppy parade.
© Norman Parkinson, Feb. 1951, Lady Curre's itton foxhounds, Vogue --- The Curre Hunt was started in 1896 by Sir Edward Curre of Itton Court (Augusta "Lady" Curre's husband). It was well known nationally for their 'All White Pack' - all the foxhounds were bred to be white. #boxingday #hunting #animals #dogs #foxhound #1950s
what
Dogs Beds, Best Friends, Bunk Beds, Bestfriends, Pet, Dogs Cat, Cat Sleep, Naps Time, So Sweet
nap time Zzzzzz
Cutest Bunk Bed Ever #dog #cat
Forget bunk beds! We got your bunk pets right here!
Bestfriends!
This Week In Adorable Pets: Best Friend Edition
Cat sleeps on dog bed. Awwwww
Pet Tower (so sweet)
where is how can i go to there?
Ice Canyon, Birthday, Dreams Places, Ice Blocks, Beautiful, Water Sliding, Icecanyon, Rivers, Canyon Greenland
Ice block
Greenland, Ice Canyon #travel #vacation #dream #places #spots
Ice Canyon, Greenland #cold #beautiful #river
Ice Canyon, Greenland - now if only they could figure out how to make a water slide from this, we've got something!
Birthday Ice Canyon, Greenland
#Majestic! #Greenlad's #IceCanyon is simply #nature's #masterpiece. Who wouldn't want to visit this place? :)
Time-lapse photos of fireflies by Tsuneaki Hiramatsu
Lights, Forests, Fireflies, Japan, Bugs, Tsuneaki Hiramatsu, Long Exposure Photo, Longexposure, Shutters Speed
Tsuneaki Hiramatsu uses low shutter speeds to capture fireflies around Maniwa and Okayama Prefecture in Japan
This is a long exposure photo of fireflies in Okayama prefecture, Japan. Fireflies or Lampyridae are a family of insects within the order Coleoptera, aka; the Beetle family. Firlies exist on every continent in the world, except Antarctica, with about 2,000 species globally. With the exception of species that are active during the day, fireflies are bioluminescent organisms, which means that they produce their own light. -Jean Photo courtesy of:Tsuneaki Hiramatsu
Photograph: Tsuneaki Hiramatsu, Slow Shutter Fireflies. During a quiet night in rural Japan, photographer Tsuneaki Hiramatsu discovered a field and a forest aglow in a strange green light. Upon closer inspection, Hiramatsu saw thousands of fireflies illuminating the brush and the trees beyond.
(Tsuneaki Hiramatsu) (Tsuneaki Hiramatsu) (Tsuneaki Hiramatsu) (Tsuneaki Hiramatsu) (Tsuneaki Hiramatsu) (Tsuneaki Hiramatsu) (Tsuneaki Hiramatsu) (Tsuneaki Hiramatsu) (Tsuneaki Hiramatsu) The Beautiful Flight Paths of Fireflies Flirting lightning bugs illuminate a dark forest with golden flight during mating season
Love seeing our signature #C5M1Y97K0 yellow in nature. These are Japanese lightning bugs. Awesome #LongExposure photography!