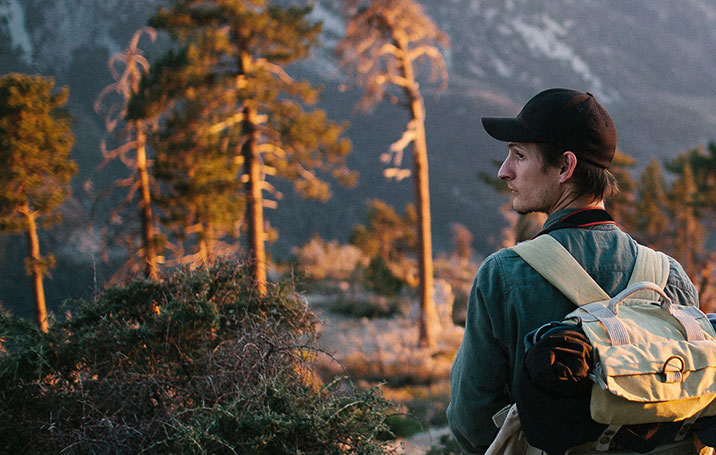 He used Pinterest to explore new campsites
Join Pinterest to discover all the things that inspire you.
50+
billion Pins
to explore
15
seconds to
sign up (free!)
Back to
kitchen wish list
kitchen wish list
Wow! Thermoformed glass countertop and backsplash with a melting ice texture. Kitchen made by Enns Cabinetry.
Decor, Ideas, Contemporary Kitchens, Kitchens Glasses, Kitchens Countertops, House, Counter Tops, Design, Glasses Countertops
Thermoformed glass countertop and backsplash. Melting ice texture. Kitchen made by Enns Cabinetry | @ The House of Beccaria
Glass Kitchen Countertops Design Ideas, Pictures, Remodel and Decor
Kitchen glass countertop contemporary kitchen countertops, backlit in stunning irridescent blue.
Contemporary Kitchen Bath Design Custom architectural KItchen glass counter top
love it
Diamonds Eco Engagement, Beautiful Engagement Rings, Diamonds Rings, Ecoengag Rings, Dreams Engagement Rings, Simply Diamonds, Diamonds Ecoengag, Eco Engagement Rings, Diamonds Engagement Rings
Beautiful engagement ring 
Simply Diamond Engagement Ring
Simply Diamond EcoEngagement Ring by FernandoJewelry on Etsy, $265.00
Simple diamond ring.
Eco engagement ring
One of my dream engagement rings.
I want!
Soups Spoons, Gifts Ideas, Soups Stix, Spoons Sets, Soupstix Chopstock, Soupstix Utensils, Kitchens Gadgets, Products, Soupstix Chopstick
Products - page 7
$14 SOUPSTIX CHOPSTICKS & SOUP SPOON SET
Soupstix Utensil Set
Soup Stix. I want them. I need them. Oh baby, oh baby. (Two points for Gryffindor if you get the reference).
Herramientas para facilitar el comer el sushi. // Soupstix #kitchen #gadgets
SOUPSTIX CHOPSTOCKS & SOUP SPOON $14.79 set of 4
A pepper grinder for herbs!! Microplane Herb Mill $19.95
Ideas, Peppers Grinder, Herbs Mills, Microplan Herbs, Food, Fresh Herbs, Gifts, Kitchens Gadgets, Products
Great gift idea. It's like a pepper grinder for herbs!! Microplane Herb Mill $19.95
KITCHEN PRODUCTS: Microplane Herb Mill. It's like a pepper grinder for fresh herbs! Price: $25
Kitchen Gadget! Microplane Herb Mill. It's like a pepper grinder for herbs!
I want one!!! This could be the most wonderful thing ever. Microplane Herb Mill $19.95 - easier than using the food processor
Cabinet DIY - this would be perfect in that weird little space I have next to the fridge and cabinets.
Spaces Saving, Food Storage, Spices Racks, Tiny Spaces, Small Spaces, Spice Racks, Spaces Savers, Storage Ideas, Kitchens Storage
extra food storage this would be cool to use for a spice rack lovey!
DIY spice rack - love that it fits in SUCH a tiny space!
Spice rack space saver, awesome
Learning to be me: Cabinet DIY completed and tutorial - I'd love to build a spice rack like this to fit in between that small space between the refrigerator and wall - bjl
This is a pretty awesome can storage idea, especially for small spaces like mine.
spice rack; kitchen storage
Awesome space saving spice rack.
Vacu Vin wine bottle stoppers set of two from World Market
Bottle Stoppers, Drinks Wine, Vacu Vin, Marketing Pin, Bar Accessories, Vin Wine, Home Bar, Wine Bottles, Wine Accessories
Every home bar needs a set of Vacu Vin Wine Bottle Stoppers. Made in the Netherlands from the experts in wine accessories, these rubber wine savers are perfect for keeping a bottle of white or red fresh after it has been opened.
KitchenAid tea kettle in mustard - love!
Whistl Teakettl, Teas Time, Teas Pots, Kitchenaid Teas, Tea Kettles, Teas Kettles
George Foreman grill
100 Squares Inch Nonstick, Foreman Digital, Foreman Grp99Blk, Grp99Blk 100 Squares Inch, Countertops Grilled, Removal Plates, Plates Grilled, Nonstick Countertops, George Foreman Grilled
Amazon.com: George Foreman GRP99BLK 100-Square-Inch Nonstick Countertop Grill: Kitchen & Dining
$99.99 6 Serving Removable Plate George Foreman Grill with Digital Thermostat and Timer
George Foreman Digital 6-Serving Variable Temperature Removable Plate Grill
KitchenAid food processor makes 9 cups
Kitchenaid Food, Cups Angiekoolin, Recipes, Food Processor
ninja blender from Target - I want!
Ninjas Nj600, Ninjas Blenders, Nj600 Profess, Ninjas Profess, Profess Blenders, Kitchens Appliances, Pro Blenders, Products, Ninjas Xl
Ninja XL Master Prep Professional Blender, NJ600 (00622356527972) Euro-Pro NJ600 Ninja Professional Blender Blender with powerful 1000-watt motor 3 speeds and pulse feature for controlled processing 72-ounce pitcher Ultimate ice crushing action Attractive black finish Dimensions: 6.7W x 10.6D x 18.1H in. See all kitchen appliances on Walmart.com. Save money. Live better.
Ninja NJ600 Pro Product Shot
Ninja NJ600 Pro Blender - Love nutritious smoothies? Make your own! The Euro Pro Ninja XL Blender has a 1000-watt powerful motor and a 72-ounce pitcher for making virtually any type of healthy or bar drink. Mix up your next me... - Countertop Blenders - Kitchen - $99.95
My new Ninja Blender