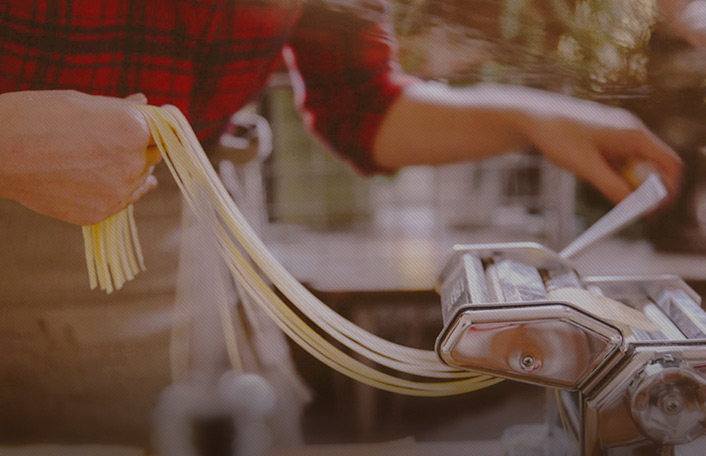 She used Pinterest to roll her first pasta
Join Pinterest to discover all the things that inspire you.
50+
billion Pins
to explore
15
seconds to
sign up (free!)
70's: Fashion Icon: Farrah Fawcett
Shoes, Angel, 70S Fashion, Hairs, Farrah Fawcett, Icons, Nikes, Going Girls, Farrahfawcett
70s Fashion Icon: Farrah Fawcett Man, I so wanted hair like hers. Oh, and the Nikes. Definitely had the Nikes.
Farrah .... You Go Girl 👍
70s Fashion Icon: Farrah Fawcett | The 70's. #fashion #style #love #cute #icon #farrahfawcett #. I had a pair of those Nikes loved them !
70s Fashion Icon: Farrah Fawcett | The 70's nike shoes my first pair of cool shoes
70s Fashion Icon: Farrah Fawcett | The 70's ~ One of "Charlie's Angels"
The "Real" Rose Calvert from Titanic
Real Roses, Beatrice Woods, The Real, Marcel Duchamp, Roses Dewitt, Models Roses, Chocolates Desserts, Roses Calvert, Coney Islands
The "Real" Rose Calvert from Titanic. Beatrice Wood is the person James Cameron modeled Rose Dewitt Bukater Calvert after in the mega box office hit, Titanic.
The "Real" Rose Calvert from Titanic. Beatrice Wood with Marcel Duchamp June 21,1917 at Coney Island was the person whom the character Rose was modelled on, she was never on the Titanic, but was a renowned pottery artist all her life.
Marilyn Monroe
Marilyn Monroe, Happy Birthday, Girls Generation, The Faces, Birthday Wish, Little Sisters, 17Th Birthday, 30Th Birthday, Birthday Cakes
"I want to grow old without facelifts. I want to have the courage to be loyal to the face I have made." ― Marilyn Monroe
Happy 17th birthday little sister:)
Happy Birthday .... Marilyn Monroe blowing out the candle on her 30th birthday cake in 1956 Marilyn Monroe, 30th birthday, cake, New York, Idlewild Airport, 1956
Birthday Wishes Inspiration/Quotes
Oh this brings back memories!
80S, Remember This, Childhood Memories, Cassette Tape, Songs, Memories Lane, Radios, 80 S, Mixed Tape
I totally remember this! Used to record songs from the radio and cds to make mixtapes
a walk down mix tape memory lane
I had lots of 80s mix tapes recorded off the radio!
Mixed tapes with songs from the radio - CLASSIC childhood memories:)
I made "mix tapes" from the songs that were being played on the radio with cassette tapes that looked like this.
Audrey Hepburn
Fashion, Inspiration, Audrey Hepburn, Styles Icons, Audreyhepburn, Beauty, People, Classic, Styleicon
She makes a headband look fashionable! #styleicon #audreyhepburn
Audrey Hepburn inspiration. #black #classic #vintage #AudreyHepburn
Audrey Hepburn -Style Icon
Audrey Hepburn! #classicbeauty #classic #beauty #audreyhepburn #blackandwhite #fashion #style #chic #beautiful
Audrey Hepburn - not only a graceful, beautiful, introverted actress but a woman who danced as a teenager to raise money for the Nazi resistance, survived malnutrition when the Dutch food supply was cut off and spent her older years as a UNICEF ambassador. "The 'third world' is a term I don't like very much because we're all one world. I want people to know that the largest part of humanity is suffering."
Wonder Woman....Oh, the good old days, when kids had someone to look up to. Now wearing the American flag is so out of fashion. What a shame.
Beautiful Woman, Lynda Carter, Wonder Women, Mrs. Carter, 1970 S, Woman Lynda, Super Heroes, Wonder Woman
She is still the most beautiful woman I have ever seen.
As a child, I spun around in the lounge, thinking I could be Wonderwoman - did you?
Wonder Woman Lynda Carter
lol
Old Schools, So Funnies, Remember This, 90S Kids, Childhood Memories, Cassette Tape, So True, The 90S, So Sad
Old school and so true!
Cassette Tape
I was a 90s kid. HAHAHA! Hell yeah!!! So funny! I remember those days.
so sad. so funny. so true.
Childhood memories. I used to turn it with my pinky as well
I remember this, it sucked!
except the 90s kids ;)
audrey hepburn
Diy'S Beauty, Audrey Rocks, Hairs Styles, Beauty People, Audreyhepburn, Hepburn Photographers, 08Celebrityaudrey Hepburn, Shorts Shorts Hairs, 08Celebr Audrey Hepburn
Audrey Hepburn photographed by Mark Shaw, 1953
Audrey! (short, short hair!)