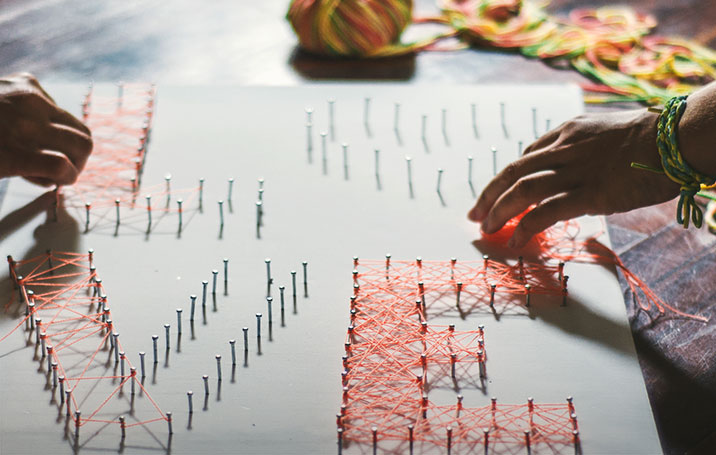 They used Pinterest to find new ways to DIY
Join Pinterest to find (and save!) all the things that inspire you.
50+
billion Pins
to explore
15
seconds to
sign up (free!)
Cynara scolymus (globe artichoke)
Drawing Art, 1613 Photographers, Botanical Prints, Kitchens Art, Art Prints, Artichokes Recipe, Dining Room Art, Breakfast Area, Globes Artichokes
for my breakfast area
Globe Artichoke ~ botanical print
kitchen art
Artichoke, 1613 Photograph by Granger - Artichoke, 1613 Fine Art Prints and Posters for Sale
Artichoke, 1613 Giclee Print by Basilius Besler at Art.com dining room art
Cynara scolymus (globe artichoke) #drawing #art #plants #specimens #enchantedforest #artichoke
artichoke #Recipes
hand
Michele Faye, Hands Prints, Waves Drawings, Illustration, Art Prints, Ink Drawings, Hands Drawings, Art Projects, Hands Art
LINE whorls-cool idea for an art project
Etc Inspiration Blog Hand Ink Drawing Art Print By Michelle Fay Via Society6 photo Etc-Inspiration-Blog-Hand-Art-Print-Via-Society6-By-Michelle-Fay.jpg
hand print drawing
EHand Ink Drawing By Michelle Fay #art #drawing #illustration
Hand drawing
Vintage Illustration "Shadow Puppets" Antique Silhouette Print - Children's Print - Hands Animals
Illustrations Shadows, Vintage Illustrations, Silhouette, Nurseries Art, Hands Puppets, Hands Shadows Puppets, Kid, Animal, Antiques
Vintage Illustration "Shadow Puppets" Antique Silhouette Print - Children's Print - Hands Animals............lots of fun with my kids........ lol 11 :))))
Vintage Illustration "Shadow Puppets" Antique Silhouette Print - Children's Print - Hands Animals Whimsical Nursery Art
truebluemeandyou: truebluemeandyou: Hand Shadow Puppets Poster. Just saw this other hand shadow puppet poster for $190 (printed on canvas) that I don't like as much as this one featured at Swiss Miss here. DIY Hand Shadow Puppets. A $30 print from Etsy here. Or how to keep grownups and children busy. unicornhatparty: DIY shadow animals.
Hand puppet animals
Emma Block.
Flowers Gardens, Lace Flowers, Emma Blocks, Fashion Models, Illustration, Art Prints, Art Flowers, Flowers Baskets, Flowers Shops
Beautiful illustration by Emma #victoria secret models #fashion models
by Emma Block #art #flower #shop #flowers #garden #print #illustration
i like the hanging flower baskets emma block.
Emma Block - The Flower Shop Art Print
Nokkasili / sketches
Trees Art, Fractals Treehouse, New House, Crafts Ideas, Practice Magic, Dreams House, Trees House Illustrations, Zentangle House Trees, Drawing
#tree #art
Dream house askajskaj
The "practical magic"
Fractal treehouse
Drawings
new house
TRUE STORY!
Black Hole, Sotrue, My Life, Target, Truths, Funny Stuff, So True, So Funny, True Stories
How Target works. SOTRUE!! UGH
target truth - This just happened tonight trying to buy Easter basket stuff - Gets me every time :) So true!
Funny stuff
So funny and so true! Story of my life; about to go to Target now, better make my list so my eyes don't wander, though they prob. will
story of my life!!! target is a black hole!!!!!!
Anil Kakar Antonieta H.
Blanca Gomez, Pennies Farthing, Bike Illustrations, Paper Prints, Gicl Prints, Unicycle, Penny Farthing, Pennyfarth Illustrations, Monocycl
Pennyfarthing illustration.
Penny farthing
the Cyclist - Blanca Gomez blancucha on Etsy.com
bike #illustration

by blancucha