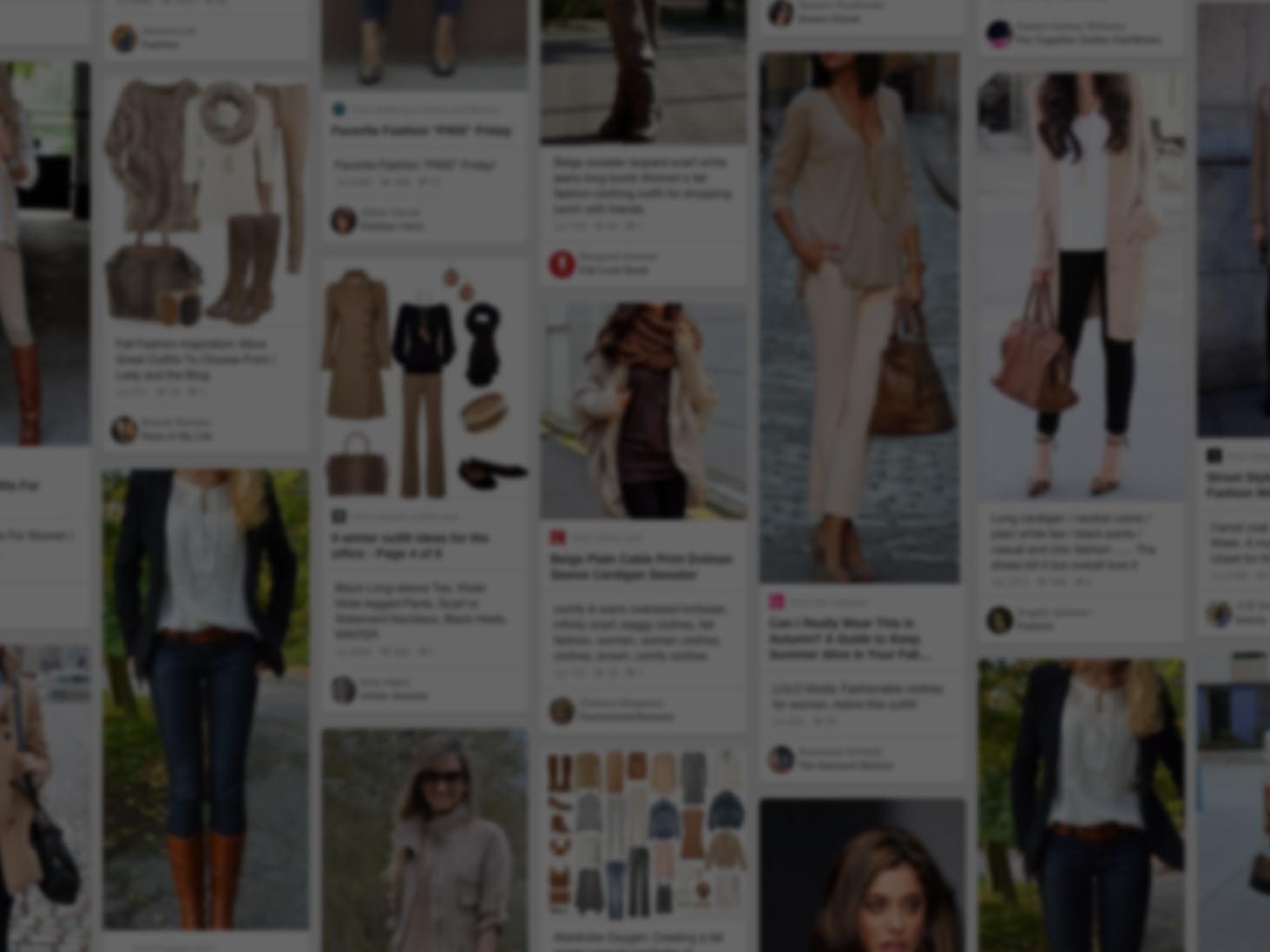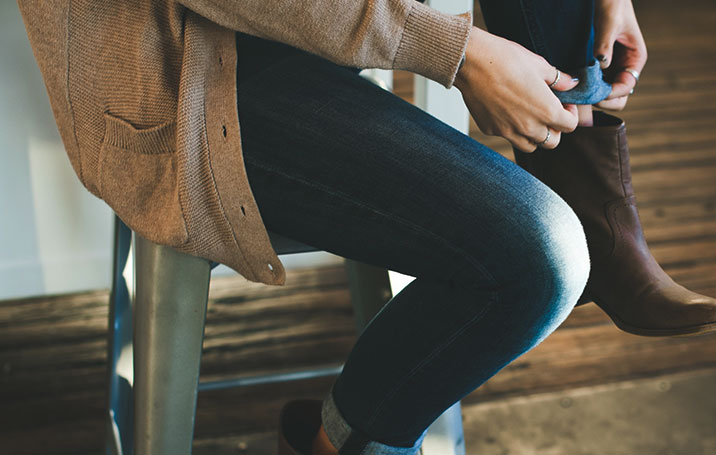 She used Pinterest to step up her style
Join Pinterest to find all the things that inspire you.
50+
billion Pins
to explore
15
seconds to
sign up (free!)
Back to
p h o t o g r a p h y
p h o t o g r a p h y
Alain Delorme - Totems nr9
Quilts Fabrics, Bike, Quilts Shops, Color, Alain Delorm, Fabrics Stores, Photography, Bicycle, China
Pinner says: "I went shopping for quilting fabric." I say: "Ha ha, this is so me after a fabric store trip!" CK
"I went shopping for quilting fabric" - Pretty sure this is how my husband pictures me coming home from the quilt shop.
Colorful Photos of China's Bicycle Couriers by Alain Delorme
China- lol - this would be me leaving the fabric store...
Alain Delorme "China Totem Bikes" #photography #fotografia #art #arte #culture #cultura #creativity #creatividad #passionfriends
Halsman and Monroe
Phillip Halsman, Photo Photography, Marilyn Monroe, Philip Halsman, Philippehalsman, Philippe Halsman, Photographers Philippe, Photography Bn, Marylin Monroe
Marilyn Monroe ... Philipe Halsman became renown for asking his subjects — be they dignitaries, celebrities or royalty — to jump at the end of a formal photo session, often gaining a glimpse into the goofy, lighthearted personas that they normally kept tucked behind their public façades. Here, Halsman joins Marilyn Monroe for a little leap. Via: Laurence Miller Gallery
Marilyn Monroe photo by & with PhilippeHalsman. After every photo shoot Phillippe would have his subject jump with him.
Marylin Monroe avec Philippe Halsman by Philippe Halsman (1906- 1979), Jumping style Egalement illustration présente ds l incontournable hors série de Telerama "Marilyn" 2012
Marilyn Monroe and Philippe Halsman, 1954 (Jumpology by Phillipe Halsman)- www.more4design.pl – www.mymarilynmonroe.blog.pl – www.iwatmore.pl
A 1954 photo of the photographer Philippe Halsman with Marilyne Monroe.
Kate Moss by Inez van Lamsweerde & Vindooh Matadin
Beards Kate, Lamsweerd Vinoodh Matadin, Inez Vans, Beards Men, Katemoss, Vans Lamsweerd, Fashion Photography, Vans Vinoodh, Kate Moss
inez van vinoodh - Pesquisa Google
Inez van Lamsweerde, Vinoodh Matadin - Portretfotografie | The Bearded Kate, 2005
Kate Moss by Inez van Lamsweerde and Vinoodh Matadin for V Magazine Summer 2005
KateMoss in Marc Jacobs fall05 by Inez Van Lamsweerde & Vinoodh Matadin
Matt Stuart
Photos Inspiration, Frames Stranger, Funny Photos, Matte Stuart, Colours Photography, Baskets Ball, Tate Modern, Street Photography, Ball Girls
Basket ball girl
Matt Stuart - TATE MODERN
Martin Parr
Japan, Martinparr, Magnum Photo, Life A Beaches, The Ocean, Martin Parr, Ocean Domes, Miyazaki, Street Photography
MartinParr
Martin Parr. Japan. Miyazaki. The Ocean Dome. 1996. from Life's A Beach. Aperture 2013 by drollgirl, via Flickr
10 Things Martin Parr Can Teach You About Street Photography
Japan. Miyazaki. The Ocean Dome. 1996. © Martin Parr / Magnum Photos
An Egyptian anti-government activist kisses a riot police officer following clashes in Cairo in january 2011 - by Lefteris Pitarakis
Police Offices, Kiss, The Police, The Faces, Revolution, The Clash, Egyptian Women, Cairo Egypt, Icons Photo
Egyptian woman kissing the face of a police officer who refused the order to shoot the demonstrators
An Egyptian woman kisses a policeman, who had refused to fire on protestors, during the revolution against the Mubarak Government [2011] These 75 Iconic Photos Will Define The 21st Century So Far. Everyone Needs To See This.
A riot police officer kissed by an anti-government activist woman after the clashes in Cairo. Egypt, January 2011
Demonstrations in Egypt turn violent, while some demonstrators kiss the police.
Egyptian kiss - One of the most powerful images of the last few days of upheavel in Egypt is that of an Egyptian women kissing a riot policeman.
By Dutch photographer Erwin Olaf from the "Grief" series
Fotografie Photography, Olaf Photography, Erwin Olaf, Photographers Erwin, Portraits Photography, Fashion Photography, Barbarabyerwinolafjpg 525295, Favorite Photography, Photography Inspiration
erwin olaf photography
Tim Walker
Dreams Home, Birthday Parties, Dreams House, Castles, English Manor, Tim Walker, Parties Ideas, Balloon, Manor House
castle birthday party
Dream House. Eglingham Hall- photographed with balloons by Tim Walker.
#Castle #party #balloons picture by Tim Walker ;-)
Dream home: An English manor house
balloon #Party Ideas| http://partyideasrosanna.blogspot.com
English Manor with Balloons, Photograph by Tim Walker
Tim Walker for Vogue
Spirals Staircases, Stairs, Lilies Cole, Blue, Evening Gowns, Tim Walker, Fashion Photography, The Dresses, Fairies Tales
Fashion Photographer – Tim Walker Such an awesome photo. Love the colors in the house and the dress.
Ethereal Fairytale Fashion Photography by Tim Walker
#Tim #Walker #blue #babyblue #dress #gown #train #woman #fashion #stairs #staircase
© Tim Walker- Lily Cole and spiral staircase, Whadwan, Gujart, India- British Vogue, 2005
fairy tale scene: dramatic dress spiral staircase. check.
22 Gorgeous Evening Gowns. love the stairs
Tim walker creates beautiful fairytales
Lamps, Princesses Dresses, Idea, Trees, Tim Walker, Princesses Parties, Gardens Parties, The Dresses, Lanterns
Clothes Hangar Lamps used to make this beautiful tree display. How wonderful for an evening garden party!
thatchedcottage: The Dress Lamp Tree (by Tim Walker) Wow! What a unique idea
The Dress/ Lamp Tree Tim Walker Buying these!!! If I have little girls I'm going to tell them these are fairy princess dresses that they left for them to look at. It's silly but I don't care that thought makes me smile so I know it will make them smile too!
Awesome way to light a party...put brightly coloured thrift dresses over lanterns in a tree. Idea from Tim Walker
Princess party. Light up princess dresses. Cute idea or kinda creepy? ....not sure....