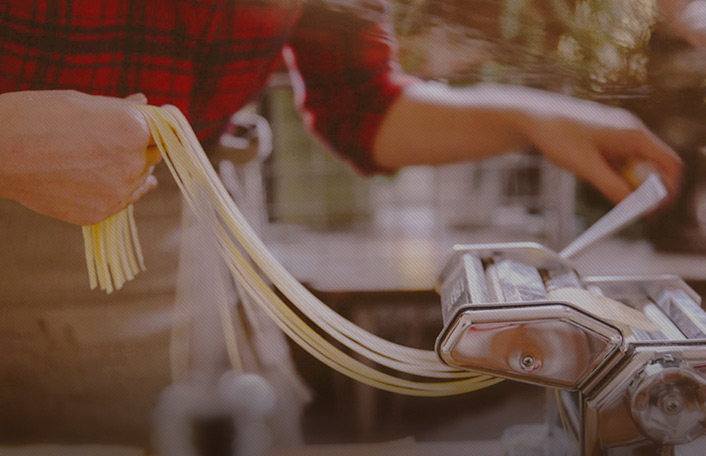 Discover and save millions of hand-picked recipes
Join Pinterest to find (and save!) all the things that inspire you.
50+
billion Pins
to explore
15
seconds to
sign up (free!)
P5 2014-15 TAPA 2N TRIMESTRE CONFETTI I TOVALLÓ COLORS PINTAT AMB AQUAREL.LES. ESCURAPIPES PER LES ANTENES. ESCOLA SANT JUST.
Tovalló Colors, Colors Pintat
Pinned from
Uploaded by user
Motýlci
Grade Class, First Grade
Tapa album escola la Marina ,Bellvitge by Maribel Alarcón via slideshare
Tape Album, Tapes D Album
NOVA MALETA DEL ARTISTA
Del Artista, P Tits Riens, Les P Tits, Riens Les, Tapes Maleta, Tapes D Àlbums, Maleta Del, Nova Maleta, Large
Using Left Over Textured Paper
Left Over, Art Lessons, Texture Paper, Spring Art, Art Ideas, Recycled Art, Paper Ideas, First Grade, Art Projects
recycled art Left over scrap paper Idea. Fun watercolor background too
Left over scrap paper Idea, also a good way to experiment techniques with the first grade for their Japanese kite projects
Art Projects for any age: Left over scrap paper Idea
MaryMaking: Ideas for Using Left Over Textured Paper
Spring art idea...
Easy Art Projects for kids from Hand Made Kids Art. Take flight in this easy to make collage.
Collage Ideas For Kids, Kids Collage Ideas, Hands Made, Art Kids Projects, Easy Art, Kids Art, Collage Projects For Kids, Art Projects, Collage Photo Kids
Easy Art Projects for kids from Hand Made Kids Art. Take flight in this easy to make collage.
Tapa d'estiu
Crafts Paper, Puffer Fish, Art Lessons, Pufferfish, Blog Sk, Sk Crop, Art Ideas, Art Projects, Mixed Media Collage
Tissue paper, circle stamps and Pufferfish art!
puffer fish art project
Puffy the Puffer Fish mixed media collage
*need more instructions but this looks cool! Mixed media puffer fish... Make our puffer fish 3d ( 2 pcs of brown craft paper, stuffed with newspaper).
blog SK crop
Peces
Ilustraciones Gemma, Artsy Stuff, Poisson, Ilustracion Gemma, Colors Prints Inspiration, Children'S Drawings, Patterns Bis, Dibujos Gema, Art Pla
Pinned from
Uploaded by user
Ocean Unit! Definitely using these ideas for this week in my classroom!!!
Minis Books, Ocean Theme, Complete Kindergarten, Ocean Ideas, Cute Whales, Ocean United, Sea World, Classroom Ideas, Books Title
Sea World
cute mini book
Check out her blog with all her ocean ideas
Jonah - put bible verse where book title is. just a single page
ocean theme
Completely Kindergarten: Ocean Unit
under the sea ideas
Torn Paper, Under The Sea Art Ideas, Paper Art, Blue Houses, Parties Ideas, Sea Ideas, Covers Ideas, Art Projects, Crafty Ideas
under the sea art ideas, mermaids, ocean
under the sea ideas I really like the torn paper for the sea and the circles of different papers for scales..lovely. really textural.
Torn paper art
Between the Blue Houses: Paper Art
IMG_20150520_152734
Summer Crafts, Tapes D Àlbum, Fond Marines, Poissons Eau, Vie Marine, The Mer, ויצורי, Mer Coquillages, Poissons Mer
Photo_021
Idé Rentré, De Vie Couvertur Port, Couvertur Cahier, Etiquette Cahier Prénom, De Cahier, Etiquettes Cahier Prénom, Couvertures Cahiers, Etiquette Cahierprénom, Couverture Cahier
COUVERTURE CAHIER
SOMNIS DE COLORS: Tapes àlbums primavera
Tapas Album, Tapas, Tape D Àlbum, Album Primavera, Tape D Album, Plastica, Tape Album, Tape Àlbum, Portadas Primavera
Portada primavera
tapa album primavera
15 ideas para hacer tapas de álbum originales
cartenoeljournal01
Art Plastiques Noel, Art Newspaper Winter Trees, Carts Noelj, Newspaper Trees, Art Ideas, Carts Noel Enfant, Carts Noel Ecol, Christmas Trees, Carts De Noel Diy
Christmas tree art idea ...
carte noelj
Newspaper trees
Tapa d'estiu (sol)
Crafts Art, D Album, Mola Ideas, 3R Trimestre, Art Ideas, Class, D Àlbum, Mola Art, Art Projects
mola idea
ARTE IN CLASSE: Molas
Portada 3 trim
Manualidades De Verano, Tapas Album, Del 3º, Tape Album, Mi Cole, Portada Trabajo, Portad Album, Manualidades Verano, Portada Del
TAPES ALBUM FINAL CURS - Cerca amb Google
PORTADA TRABAJOS
Historias de mi cole: Portadas del 3º trimestre
Student Art-animals & pets
Art Substitute, 736 985, Art Lessons, Kuvi, 3Rd Students, Art Ideas, Art Animal Pet, Students Art Animal, Art K 6
3rd Student Art-animals & pets
Pinned from
Uploaded by user
Tapes de Primavera
Crafts Askartelu, Rainbow Flowers, Flowers Crafts, Cupcake, Flower Crafts, Crafty Things, Art Ideas, Rainbows Flowers, Heart Crafty
I HEART CRAFTY THINGS: Planting a Rainbow Flower Craft
Cupcake paper flowers
primavera con Karla Gerard
Primavera Con, Gerard Snow
Couvertures de cahiers - Validées
De Cahiers, Couvertures Cahiers, Couverture Cahier, Couvertures De
IMÁGENES EDUCATIVAS: Primavera Detalles (6)
Gardens Aceo, Cards Ideas, Flowers Cards, Cards Scrapbook Ideas, Circles Flowers, Art Cards, Cardsscrapbook Ideas, Aceo Art, Bricolage Printemp
Stacked circle flowers card : The Garden. Designed by Caroline Rose.
The Garden (ACEO art card)
Súper colección con más de 100 Imágenes: Decoración de Primavera. Puertas + Rincones + Detalles + Murales.
imageneseducativas.com
fingerprint flowers.
Stamps Cards, Fingers Prints, Fingers Stamps, Thanks You Cards, Fingerprints Art, Fingerprints Flowers, Mothers Day Cards, Fingerprints Cards, Diy Fingers
fingerprint card
DIY finger stamps - cute :) mothers day card!
Finger stamps Flowers Thank You cards teacher appreciation
#DIY finger printing -super cute #summer #ColourPop #Brights #FlowerPower
Fingerprint flowers and animals for a Mother's Day card for Grandma.
DIY fingerprint stamped cards
Ishtar Olivera fingerprint art
Pulsa para ver la imagen a tamaño completo
Creaciones Infantil, Tapas Album, Ides Ecole, The Spring, Tape D Album, Tape Album, De Tape, Flores Primavera Spring, Ideas Cole
BUSCANT IDEES: EXEMPLES DE TAPES PEL 2n TRIMESTRES
Flor de primavera
tapa album
Tapes de Primavera
Img 5058