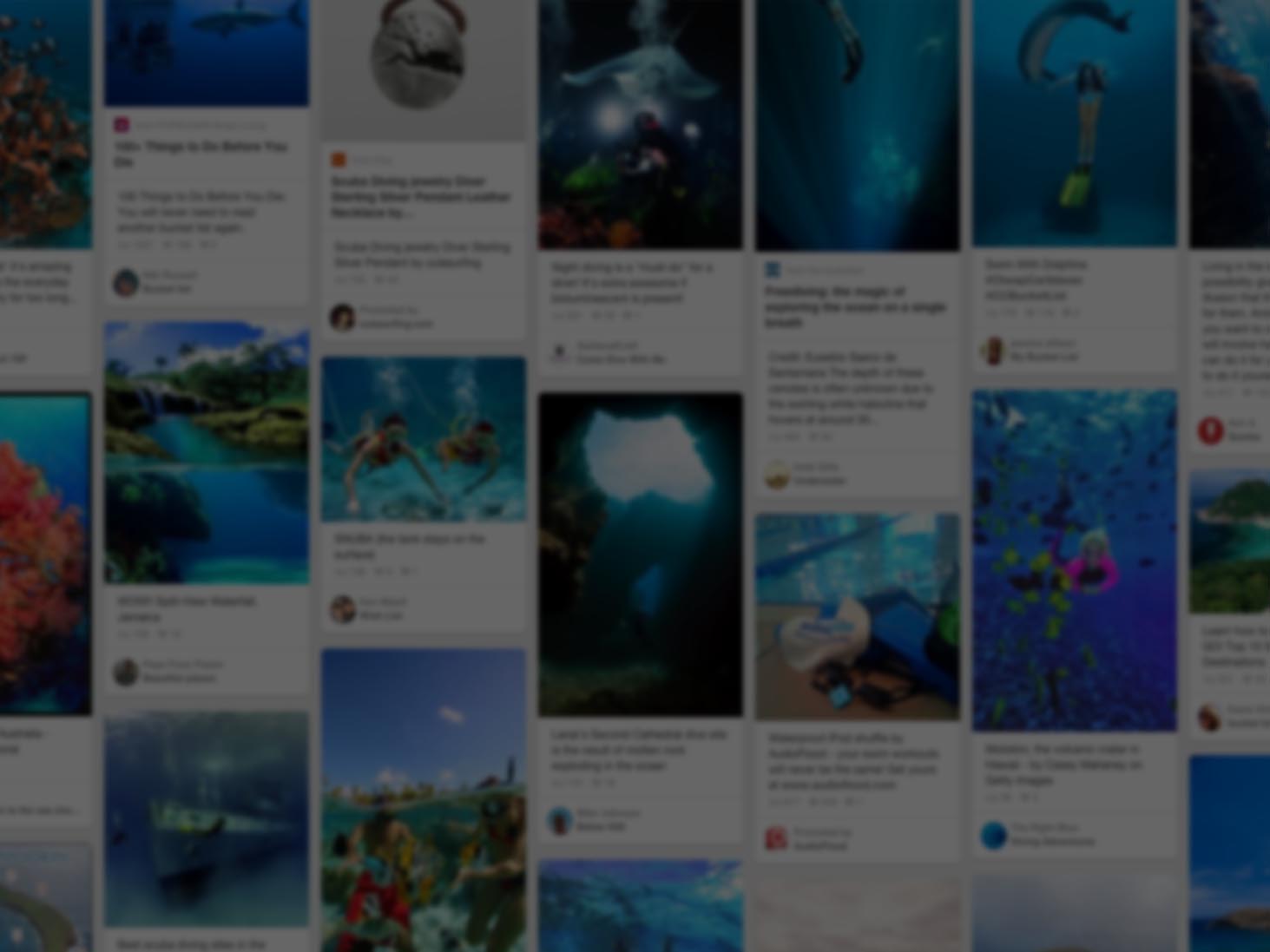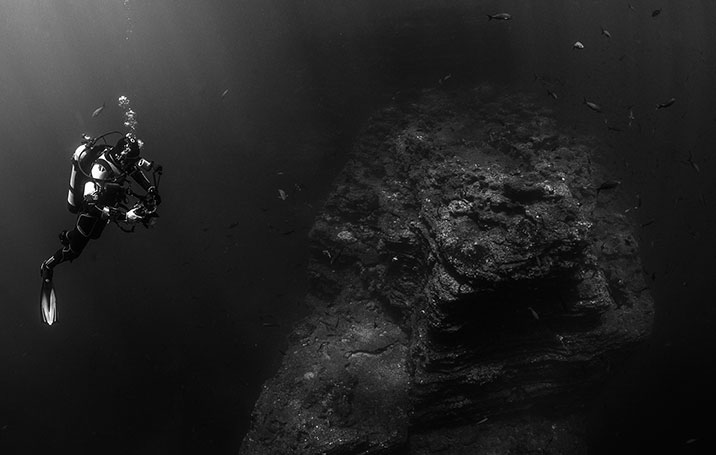 He used Pinterest to go deep
Join Pinterest to find (and save!) all the things that inspire you.
50+
billion Pins
to explore
15
seconds to
sign up (free!)
all you need is love.
Modern Interiors Design, The Beatles, Wall Art, Living Rooms Design, Design Interiors, Home Interiors Design, Modern Houses Design, Design Home, Wooden Signs
'All You Need Is Love' Wooden Sign - Found it!
"All You Need is Love" wall art.
lovin the beatles reference.
#modern house design #home interior #home interior design 2012 #home design #modern interior design| http://home-designs-seamus.blogspot.com
So fun in the kitchen!
Idea, Wallart, Cupcakes Liner, Diy Artworks, Diy Wall Art, Diy Wall Decor, Diy Home, Cupcakes Holders, Cupcakes Wrappers
Cupcake wrappers. Super cool! (25 DIY Wall Art Ideas)
Use cupcake holders to make funky wall art.- Looks like I have a new idea for art above my bed
Inexpensive DIY wall decor made with cupcake wrappers
Like the idea... DIY Artwork: Sweet Success. Cupcake wrappers become funky abstract art. Here's how: Look for a rippled plastic sheet used for industrial lighting covers. We found ours at a local home center. Use a large ruler and a crafts knife to cut the plastic sheet into four equal-size squares. Set the squares on a flat surface or floor. Arrange your cupcake liners on top--the more random the pattern, the better.
DIY Wall Decor #diy #crafts #walldecor #homedecor #wallart
rain.
Rainbows Colour, Colors Art, Blue Paintings Rainbows Rooms, Blue Rain Rainbows, Colors Rainbows, A Tattoo, Rainbows Rain, Arco Íris Rainbows, Rainbows Umbrellas
.Umbrella color art like
love the spatter, this would be much better for a tattoo with a word, easier to read the word
Rainbow rain
Rainbow umbrella painting
Downpour by victoriaD.deviantart.com on @deviantART #rainbow #colour #art
Pinned from
victoriad.deviantart.com
LOVE
Decor Ideas, Fall Leaves, Frames Leaves, Fall Decor, Decoration, Falldecor, Glass, Diy, Crafts
Lots of fall decorating ideas! ... would some of my NB friends send me some pretty fall leaves??? I miss fall in NB :(
Fall crafts- framed leaves fall decor
Schilderij met alleen glas
Fall decor DIY ideas and inspiration #falldecor #fall #falldecoration #falldecorationideas #falltable
LOADS of great DIY fall decorating ideas here, including these framed leaves! - blgills
Pinned from
thebudgetdecorator.com
cool rug
Living Rooms, Decor Ideas, Outdoor Rugs, Area Rugs, Indoor Outdoor, Aqua Rugs, Friends Rugs, Budget Friends, Modern Rugs
Website for budget friendly rugs. Because the kids are BRUTAL on the area rugs.
Indoor - Outdoor Rug. Website for budget friendly rugs.
Website for "budget friendly" rugs. This one is Aqua Indoor Outdoor Carved Ellipse Rug: 5 Colors (including Black)
Website for budget friendly rugs. LOVE the rug - perfect for our living room!
Website for budget friendly modern rugs
crisp aqua rug. yes please.
Pinned from
shadesoflight.com
Lovely living room
Design Livingroom, Interior Design, Decor, Fairley Interiors, Living Rooms, Traditional Living Room, Living Room Design, Interiors Design, Toby Fairley
Tobi Fairley Interior Design | Tobi Fairley Interior Design 10 Fantastic Reading Spots
Traditional Living Room Design, Pictures, Remodel, Decor and Ideas - page 5
Pinned from
tobifairley.com
Love it!
Wall Art, Wall Decor, Trees Art, Idea, Treeart, Color, Trees Paintings, The Four Seasons, Art Projects
Tree Art- Looks to me that this tree and the colors represent the four seasons
Tree painting wall decor
multiple canvas tree painting. I like the idea just a different color scheme maybe
A variation on the four seasons idea. Info with image: tree art by LuisaK
seasons. love this #seasons #treeart
Four seasons wall art. Good art project idea
peter pan shadow! This is too cute!
Peter O'Toole, Paper Glue, My Rooms, Lamps Shades, Peter Pans, Child Rooms, Peter Pan Shadows, Cut Outs, Kids Rooms
DANG! Love this idea for a kid's room!!! Wish I could put this in my room! Lol. Cut out Peter Pan's shadow and place it over a lamp shade. | 21 DIY Ways To Make Your Child's Bedroom Magical
Peter Pan shadow cut out of paper glue to top of lamp shade
Cut out Peter Pan's shadow and place it over a lamp shade. | 21 DIY Ways To Make Your Child's Bedroom Magical. Lol @ child's room because I'd probably just do these for myself
Pinned from
weheartit.com
Gallery wall
Photos, Houses, Decor Ideas, Living Rooms, Photo Walls, Galleries Wall, Families, Pictures Frames, Pictures Wall
ideas pictures wall family photos - Recherche Google
photo decorate picture frames ideas | House Decoration Ideas
family photo wall for our new house
Great idea for family photos in new house :) This would look nice in a living room.
examples of family photo walls | traditional approach to the gallery wall is a collection of family ...
Pinned from
thenester.com
for sentimental reason :)
Cojin, Crafts Ideas, Sewing Projects, Alphabet Cushions, Alphabet Pillows, Sales Ideas, Inspiration Projects, Craft Ideas, Ideas Inspiration
Alphabet Cushion | Craft Ideas & Inspirational Projects | Hobbycraft
Make alphabet pillow for the rocking chair. (The tutorial link no longer works, but the image is cute!)
Pinned from
hobbycraft.co.uk
birdcage cushion
Pillows Fight, Pillows Birdcages, Creepy Cushions, Home Cushions, Birdcages Pillows, Birdcages Cushions, Birdcages Black, Birdcages Inspiration, Pillows Talk
Pillow Birdcage (black and white)#Repin By:Pinterest++ for iPad#
Birdcage Inspiration
Birdcage pillow
Pinned from
suicidalshop.fr
golden yellow and red leaves
Colour, Fall Leaves, Fall Colors, Autumn Leaves, Beautiful, I Love Fall, Fall Autumn, Autumn Colors
Beautiful Fall Colors.
beautiful autumn colors
The earthy, deeply special beauty of autumn's fallen stars. #leaves #fall #autumn #orange
One of my favorite parts of the fall season: crisp fall leaves crunching underneath my feet as walk outside... Sometimes I even take shorter or longer steps, just to get the crunchiest leaves!! I love fall: the smells the sights, the sounds, and colours!! #THEBEST!!!
Autumn leaves are beautiful. I love the smell of the falling leaves and the colours in the trees, the palette in the forest is breath taking.
Pinned from
fineartamerica.com
wreath
The Doors, Doors Decor, Monograms Wreaths, Christmas, Cute Wreaths, Burlap Bows, Wreaths Ideas, Front Doors Wreaths, Initials Wreaths
Initialed Front Door Wreath - love the door too!
Monogram wreath for christmas :)
Inviting door decor... add your family initial to the front door wreath.
#countrywomen #merrychristmas christmas wreath, love the burlap bow
Another front door wreath idea for Christmas
cute wreath idea - could change ribbon w/the seasons
initial wreath - Great for Christmas
Pinned from
thehighheeledhostess.com
Lego table
Idea, Kitchens Tables, Lego Tables, Lego Islands, Lego Kitchens, Kitchens Islands, Kitchens Counter, Kids Rooms, Lego Counter
Lego kitchen counter - You won't be needing a counter you'll be needing a lego counter
I love the Lego island. Dresser to Kitchen Island Repurpose Ideas
Lego kitchen island. This would be a cool idea for a kids room or play room.
If I had more space in my kitchen, I would start building this NOW! So cool, the kids would LOVE it! Maybe when my current kitchen table falls apart, which is predicted to be soon, we will replace it with a lego table. Awesome idea!
Pinned from
referans.wordpress.com