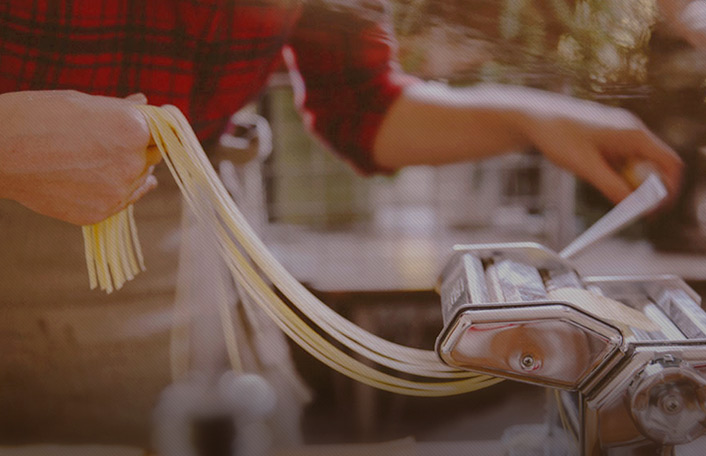 Discover and save recipes, DIY ideas and more
Join Pinterest to find all the things that inspire you.
50+
billion Pins
to explore
15
seconds to
sign up (free!)
Betty Boo - Let Me Take You There
Sounds Leaves, Cream Melted, Belts Belts, Ice Cream, Hot Cause, Rain Belts, Music Videos, Lyrics, Betty Boo
Lyrics I'm at work, I don't feel like working The sun is out, don't tell me off for lazing It's so hot 'cause my ice cream's melting We're only used to the same rain belting Belting down, why don't we take the top down And drive around and pump up the sound Leave this desk, oh yes, this is a protest Go to the seaside and you could be my ...

by SindeeLoohoo
"In the End"- Linkin Park
Life, Youtubers, End Linkin Parks, Official Videos, Linkin Parks In The End, Linkinpark, Hybrid Theory, Official Music, Music Videos
Linkin Park In The End
@LinkinPark ..In the end....(nothing really matters)
The Official Music Video for "In The End" Linkin Park
The Official Music Video for "In The End" from the album "Hybrid Theory."
Linkin Park - In The End (Official Video) - YouTube

by linkinparktv
Enrique Iglesias - Hero
Schools Dance, First Dance, Youtubers, Heroes, Art Enrique, Enrique Iglesias Songs, Music Videos, Weddings Songs, Free Internet
My future wedding song <3
Enrique Iglesias, Hero my first dance song. I swear it will be
Art Enrique Iglesias - Hero music
Music video by Enrique Iglesias performing Hero. YouTube view counts pre-VEVO: 3,716,461. (C) 2001 Interscope Records
Enrique Iglesias - Hero Makes me remember my first school dance

by EnriqueIglesiasVEVO
Roy Orbison & KD Lang..."Crying"
Music Videos Tv, Music Movies Tv Books Theat, Amazing Duet, Roy Orbison Cry, Thanks, Favourit Music, Amazing Roy, Birthday Roy, Beauty Songs
Roy Orbison - Crying with k.d. lang Happy Birthday Roy - April 23, 1936 (d. 1988)
My favourite music!
Amazing duet and one I never tire of listening to
'Crying' The amazing Roy Orbison and KD lang
Roy Orbison - Crying with k.d. Lang - Such a beautiful song F.
Jefferson Starship - Miracles
Red, Miracle Jefferson, Long Version, Peace Videos, Miracle Peace, Hearing Windmills, Music Videos, Songs Belong, Miracles Jefferson Starship
JEFFERSON STARSHIP ~ MIRACLES PEACEFUL VIDEO INCLUDED❤
Miracles Jefferson Starship
Miracles - Jefferson Starship. This song belongs to us. I believe in Miracles.
From 1975 - here's Jefferson Starship with lead vocals by Marty Balin 'Miracles' - This was a big hit for the new 'Airplane move to Starship group off their LP called Red Octopus.
Jefferson Starship. Miracles. The long version.
✮✮✮ I hear windmills and rainbows ✮✮✮ Miracles - Jefferson Starship

by handsmlake
Demi Lovato - Skyscraper
General Pin, Lovato Skyscraper, Skyscraper Demi Lovato, Thanksdemi Lovato, Fav Pin, Awesome Pin, Demi Lovato Music Videos, Demi Washed, Devonne Lovato
Skyscraper ~ Demi Lavato <3

by DemiLovatoVEVO
Roy Orbison - Only the lonely
Lonely Roy, Dinners Concerts, Music Songs Videos, Music English Love Songs, Music 3, Music Videos, Beauty Songs, Lonely Absolut Fabulously, Videos Music Rocks
ROY ORBISON ~ Only the Lonely (Roy at a dinner concert in San Francisco.) The best voice range ever, and a beautiful song.

by lala0y
Bob Marley
Bobmarley, Uncle Bobs, Robert Nesta, Bobs Marley, Nesta Marley, Posts, Pictures Wa, Icons, Bob Marley
The Legendary Robert Nesta Marley (aka) Bob Marley.
Mr. Bob Marley....the legend, the icon, the visionary artist who created a movement and continues to live on...
www.ystare.com share, stare, and help beat back boredom one post at a time
#BobMarley
Round here (rare acoustic) - Counting Crows
Musictvmoviesbook Favorit, Counted Crowss, Crowss Living, Crows Living, Counted Crows Lov, Counted Crowslov, Favorit Band, Albums Echo, Crows Tickets
Counting Crows. My favorite band in HS.
WIN: Counting Crows Live album 'Echoes of the Outlaw Roadshow'
Giveaway: Counting Crows Tickets for Pittsburgh, PA Show – Two Winners!
Big Daddy Weave - "What Life Would Be Like"
Christian Videos, Official Videos, Inspiration Music, Bdwmusic Youtubers, Christian Music, Music Videos, Contemporary Music, Music Playlists, Big Daddy
top christian contemporary music (playlist)
Big Daddy Weave - "What Life Would Be Like" (Official Video) ~ Via BDWmusic YouTube

by BDWmusic