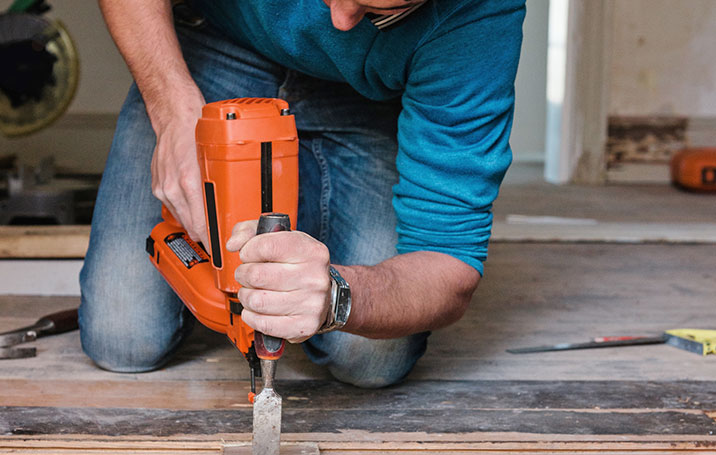 He used Pinterest to redo his floors
Join Pinterest to find all the things that inspire you.
50+
billion Pins
to explore
15
seconds to
sign up (free!)
Back to
musicANDmoviesANDtv
musicANDmoviesANDtv
together again!!! can't wait!!!
Being Real, Cant Wait, Rupert Grint, Real Life, Emma Watson, Peter O'Tool, Front Doors, Harry Potter, Peter Pan
Cant wait =)
Peter Pan meets TinkerBell - with Rupert Grint and Emma Watson of Harry Potter fame
OMG!!!! New Peter Pan with Emma Watson as Wendy and Rupert Grint as Peter!!! This better be real!
Disney In Real Life | Peter Pan Emma Watson as Wendy Rupert Grint as Peter
Shut the front door. Please let this be real!!
Brit Brit!!!
Poor Britney, Business Living, Britney Bitch, Quotes 11, True Shit, Britneybitch, Britney Feeling, Britbrit, Britney Spears
Poor Britney
up in my britney feelings!
true shit
One of my FAVS!
First Kiss, The Kiss, Girls Generation, My Girls, Primers Beso, Classic Movies, Great Movies, Favorit Movies, Best Movies
My Girl. Great movie!!! Like, repin and share.. and follow me! :)
First Kiss... My Girl :) Thomas J and Veda. I love the movie my girl! My absolute favorite movie!
Mi primer beso
Vada & Thomas 👫 The best movie - My Girl
my girl, the kiss
My Girl <3 all-time classic movie.(:
BAZINGA!
The Big Bangs Theory, T Shirts Tees, Theory Bazinga, Tron Bazinga, Bangs Theroy, Theory Sheldon, Bbt Bazinga, Mr. Big, Bazinga Sheldon
Big Bang Theory Sheldon Bazinga | On Apr-04-13 at 17:08:47 PDT, seller added the following information:
BBT Bazinga!
TRON Bazinga
big bang theory | The Big Bang Theory Bazinga Sheldon Tron TV Show T-Shirt Tee | eBay
Can't get enough of this show
Geek, Bigbangtheori, Big Bang Theory, Big Bangs Theory, Quality, Theory Cast, Mr. Big, Jim Parsons, Favorit Tv
Big Bang Theory - Favorite TV show!!!
The Big Bang Theory Geek Chic Photoshoot (see more on tranchesdunet.com/photoshoot-geek-chic-pour-les-acteurs-de-the-big-bang-theory/)
Big Bang Theory (bigbangtheory)
The Big Bang Theory cast: Johnny Galecki, Kunal Nayyar, Kaley Cuoco, Jim Parsons & Simon Helberg
Bazinga! The Big Bang Theory cast.
My monday night escape
Favorit Things, Friends, Ed Westwick, Girls Generation, Bridal Party, Gossip Girls Cast, Xoxo Gossip, Movie, Favorit People
my real friends. xoxo gossip girl.
Gossip Girl Cast
my favorite people <3 minus Vanessa
Elevator shot - could be fun for the bridal party!
Ed Westwick / Blake Lively / Leighton Meester / Chace Crawford / Penn Badgley / Jessica Szohr
something about him i just love! ♥
Dream Man, This Man, John Krasinski, Cute Boys, Johnkrasinski, Future Husband, Pits Bull, The Offices, Boston Terriers
John Krasinski- If you've ever watched the office you have had a crush on this man
#JohnKrasinski
John Krasinski (The Office) & his pit bull
cute boy+ cute dog= favorite thing.
Dear Future Husband, could you please look exactly like this man? Kthanks!
John Krasinski with Boston Terrier
John Krasinski is my dream man, I love the office. I could be your Pam Beesley
Movie was good but not as good as the book!
Worth Reading, Good Movies, Book Worth, Help 2011, Great Book, Great Movies, Favorit Movies, Best Movies, Emma Stones
great book, great movie! Love Emma Stone
The Help* (2011) An aspiring author during the civil rights movement of the 1960s decides to write a book detailing the African-American maids' point of view on the white families for which they work, and the hardships they go through on a daily basis. #Book #Books Worth Reading #Books to Read
The Help. Good movie. Great book.
"The Help," (2011) is based on the book by Kathryn Stockett and is about a young white woman, Eugenia "Skeeter" Phelan, and her relationship with two black maids, Aibileen Clark and Minny Jackson during Civil Rights era America (the early 1960s). Skeeter is a journalist who decides to write a book from the point of view of the maids. (Starring Emma Stone and Viola Davis.) Sweet movie, great book.
"You is kind, You is smart, You is important" FAVORITE MOVIE LINE OF ALL TIME! Movie: The Help (2011) starring Emma Stone, Viola Davis, and Octavia Spencer
The Help (2011) #Poster - Best Movie Ever
Can't wait for Aug 25th!!!
Country Men'S, Jason Aldean, Music Centers, Country Boys, Blossoms Music, Country Music, Aldean Concerts, Country Awards, Country Singers
Jason Aldean had a huge year, rewarded at American Country Awards
Jason Aldean 09/07/2012 7:00PM Blossom Music Center Cuyahoga Falls, OH