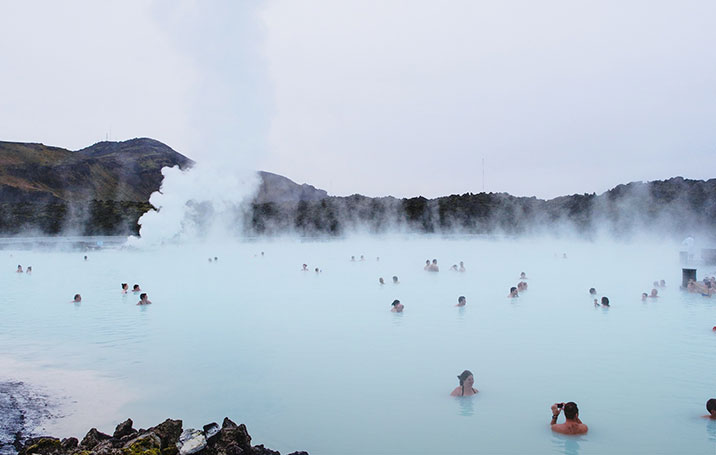 They used Pinterest to find new places to visit
Join Pinterest to find all the things that inspire you.
50+
billion Pins
to explore
15
seconds to
sign up (free!)
Mini Sugar Cookie Fruit Pizzas
Sugar Cookies, Fruit Pizzas, Minis Dog Qu, Cookies Recipe, Cookies Fruit, Savory Recipe, Minis Sugar, Fruit Pizza Recipe, Six Sisters Stuff
Six Sisters' Stuff: Mini Sugar Cookie Fruit Pizza Recipe
Mini Sugar Cookie Fruit Pizzas- so fun to make with kids! This sugar cookie recipe is our favorite. SixSistersStuff.com #dessert
spinach & artichoke.
Hot Spinach, Sour Cream, Spinach Artichoke Dip, Spinach Dips, Favorit Recipe, Dips Recipe, Spinachartichok, Spinach Artichokes Dips, Favorite Recipes
hot spinach artichoke dip. FAVORITE recipe
Spinach artichoke dip | "Chef's Diary"- my go to hot spinach dip recipe.. so easy and such a hit at parties!
HOT SPINACH ARTICHOKE DIP: 1/2 (10 oz) pkg frozen chopped spinach, thawed, drained; 1 (14 oz) can artichoke hearts, drained coarsely chopped; 4 ozs cream cheese, room temperature; 1/2 cup sour cream; 1/4 cup mayo; 1 clove garlic, grated; 1/2 tsp chili sauce (optional); 1/4 cup grated parmigiano reggiano (parmesan), grated; 1/4 cup mozzarella, shredded.
Homemade Limoncello
Drinks Shakes Smoothies Etc, Food, Vanilla Limoncello, Limoncello History, Homemade Limoncello Yummmm, Lemoncello Recipes, Place, Limoncello Recipe, Sugar
Lemoncello Recipes
homemade limoncello recipes, including traditional Italian, Americanized and Vanilla Limoncello
DIY Limoncello. 10lemons, 3C- 1(750-ml) bottle EverClear, 3 1/2 C water, 2 1/2 C sugar -- Use vegetable peeler, remove peel from lemons in long strips. Trim white pith from peels; discard pith. Place the peels in 2qt pitcher. Pour vodka over peels & cover w/plastic wrap. Steep peels in vodka 4days @ room temp.Stir water & sugar in lg saucepan over med. heat until sugar dissolves. Cool. Pour syrup over vodka mix. Cover/store room temp overnght. Strain. Discard peels. Store/refrigerate 4hr to 1mo.
Hot chocolate ♥
Shared, Thoughts, Hot Cocoa Recipe, Scrumptuous Cooking, Cooking Recipe, Cute Recipe, Delicious Cooking, Hot Chocolates, Tasti Cooking
Creamy Hot Cocoa Recipe. If you run out of hot chocolate mix or just want something better.
Cute recipe for Hot Cocoa
Makes me want summer-
Freshfruit, Fruit Punch, Frozen Fruit, Recipe, Food, Ice Pop, Summer Treats, Fresh Fruit, Fruit Popsicles
Now to just buy popsicle holders (Capri Sun and freshfruit)
#Fun and Fruity Ice Pops to Beat the Summer Heat ...maybe add a little Frangelico the Original Hazelnut Liqueuror Baileys!!!;) @Sezmu.com * Food & Beverage As summer is just around the corner, cool down by making fresh fruit popsicles. Use any combination of organic fresh fruit to enjoy these delicious, healthy and refreshing snacks. www.sezmu.com Here's the recipe that goes along with the photo: http://www.lilsugar.com/How-Make-Fresh-Fruit-Popsicles-18393455
Frozen Fruit Popsicles - #Frozen #Fruit #Popsicle #Summer #Treat #recipe #RecipeoftheDay
Fresh Fruit Popsicles Ingredients : 1 peach, cut into 1/2-inch slices (1/2 cup) 2 kiwis, peeled and sliced into 1/4-inch rounds 3/4 cup strawberries, finely chopped 1/2 cup blueberries 1/2 cup raspberries 1 1/2 to 2 cups of fruit punch or 100 percent white-grape juice Directions 1. Combine fruit in a mixing bowl and arrange the mixture into eight 3-ounce popsicle molds. 2. Pour enough juice into each mold to just cover fruit. 3. Insert popsicle sticks and freeze until solid (about six hours).
How to Make Fresh Fruit Popsicles FUN AND FRUITY ICE POPS TO BEAT THE SUMMER HEAT Updated 05/01/12 5:40 AM · Posted 07/27/11 2:25 PM by LilSugar · 9 comments Martha Stewart · healthy snacks · frozen fruit · popsicles · fresh fruits · Kid-Friendly Recipes Feel the freeze! There's nothing better than a cold snack on a hot Summer day. Fight th
Banana Pie Cups
Banana Pudding, Bananas Puddings, Cream Pies, Recipe, Bananas Pies, Pies Cups, Chocolates Puddings, Whipped Cream, Masons Jars
Banana Pie Cups in a jar ~ The cool thing about this recipe (besides being so easy), is how many ways you can change it. This is the banana version, but I think next time I'll try a chocolate one...I'm thinking crushed Oreo's on the bottom, chocolate pudding, maybe some grasshoppers, and whipped cream
Banana Pie Cups (intended to be shooters): Nilla wafers on bottom, banana pudding, whipped cream, fresh bananas
Banana Pie Cups - Click on photo for recipe. For my man and his love of banana cream pie.
Banana Pie Cups - Love These! I used smaller mason jars, but they looked cute and were very easy. Who doesn't love banana pudding?
Strawberry-Peach Sangria
Peaches Sangria Recipe, Peach Sangria, Ice Cubes, Summer Drinks, Strawberries Sangria, Strawberries Peaches, White Wine, Pink Lemonade, Sweet Desserts
Strawberry and Peach Sangria Recipe Ingredients: * 1 750-ml bottle dry white wine * 1 1/2 cups Essensia (orange Muscat, a sweet dessert wine) * 1 1/2 cups sliced strawberries * 1 cup peach liqueur * 3 peaches, each cut into 12 slices * 1 large orange, cut crosswise into 6 slices * 1 large lemon, cut crosswise into 6 slices * 1/4 cup strawberry syrup (optional) * 3 to 4 cups ice cubes Preparation: Mix white wine, Essensia, strawberries, peach liqueur, peaches, orange slices, lemon slices, and strawberry syrup in large pitcher, smashing citrus slices slightly. Let stand at room temperature at least 2 hours or chill up to 4 hours. Serve sangria over ice.
Strawberry Sangria. 1 750-ml bottle dry white wine 1 1/2 cups Essensia (orange Muscat, a sweet dessert wine) 1 1/2 cups sliced strawberries 1 cup peach liqueur 3 peaches, each cut into 12 slices 1 large orange, cut crosswise into 6 slices 1 large lemon, cut crosswise into 6 slices 3 to 4 cups ice cubes
White Peach Sangria — White Peach Sangria 2 bottles pinot grigio 1 1/2 cups peach schnapps 2 cans peach nectar 1 cup frozen pink lemonade concentrate, thawed 1/2 cup sugar 1 cup frozen sliced peaches 1 cup frozen raspberries In a large pitcher, combine wine, peach schnapps, peach nectar, lemonade concentrate, and sugar. Stir until sugar is dissolved. Add peaches and raspberries and chill for 2 hours. Serve chilled or over ice.
Strawberry Peach Sangria via Epicurious.... perfect summer drink !!
Yummmm ♥
Bacon Eggs, Baked Eggs, Fun Recipe, Sunday Breakfast, Dinners, Great Breakfast Idea, Tri This, Eggs Boats, Baking Eggs
Baked Egg Boats - Sunday breakfast for dinner
Baked egg boats I've GOT to try this. Looks like a good dinner. Yumm
baked egg boat. bacon, eggs, bread, heavy cream. all of my favorite things together in one. can't have too many of these recipes....
fun recipe to try...Baked egg boat
Baked egg boats. Now this looks like a great breakfast idea!!!