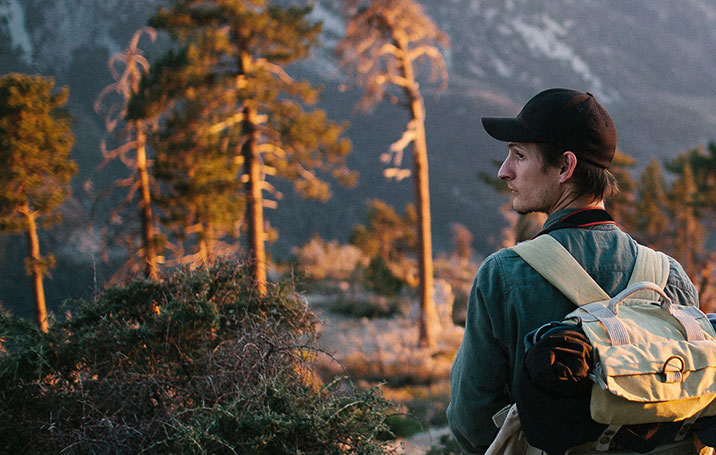 He used Pinterest to explore new campsites
Join Pinterest to find all the things that inspire you.
50+
billion Pins
to explore
15
seconds to
sign up (free!)
Add these babies to your reading list for 2014.
Book Lists 2014, 2014 Books, Book Clubs, Reading Books, Book Reading, Books To Read, Reading Lists, Great Read, 2014 Reading
2014 Reading List. #shantipath #books #reading
14 Books to Read in 2014! #reading #books #list #2014 #book #read
Reading list for 2014. gotta look at these - book club?
14 Great reads
Are you so exhausted at night you just want to crash and watch a few episodes of your show? Try binge-reading instead, with this list of great books to get you started.
Book Worms, Book Lists, Bing Reading, Book Worth, Reading Book, Summer Reading, Good Book, Reading Lists, Worth Binge Reading
Books worth binge-reading. lots of good book lists on this blog
Book worm
Binge reading list
Binge reading book list
Books worth binge reading. 2014 Summer Reading Guide: breezy novels for your summer reading
.
Worth Reading, Bible Study, Life Hurt, Jerry Bridges, Book Worth, Hard Time, Book Jackets, Trust Gods, Dust Covers
Trusting God: Even When Life Hurts with Bonus Content by Jerry Bridges. $7.20. http://www.letrasdecanciones365.com/detailb/dpjkf/Bj0k0f6iUd1qCg1nYt6h.html. Author: Jerry Bridges. Publisher: Navpress; New Edition edition (January 5, 2012). 234 pages. In an effort to strengthen his own trust in God during a time of adversity, Navigator author Jerry Bridges began a lengthy Bible study on God's sovereignty. The revelations changed his life. ...
"This book is such an encouragement, a must read! One of my favorite books that helped me through a hard time in life." - another pinner. I could use reading this book...encouragement's always a good thing!
Books worth reading.
Bible
Worth Reading, The Holy Bible, Book Worth, Faith, Truths, Word Of Gods, Gods Word, Favorit Book, The Bible
God's Word. Always a book worth reading, full of advice better than any other books you've read put together and the best love letter ever written! :)
The Bible is God's written revelation to man, the 66 books of the Bible given to us by the Holy Spirit constitute the inspired Word of God (1 Cor. 2:7-14; 2 Peter 1:20-21). The Word of God is an objective truth, (1 Thes.2:13; 1 Cor. 2:13), verbally inspired in every word (2 Tim.3:16), absolutely inerrant in the original documents, infallible, historically accurate,& God-breathed.(Mat. 5:18; 24:35; John 10:35; 16:12-13; 17:17; 1 Cor. 2:13; 2 Tim. 3:15-17; Heb. 4:12; 2 Peter 1:20-21).
The Holy Bible.... My favorite book
14. A book worth reading-- The Bible (personal version preferred: NIV or the Message) #modcloth #makeitwork
It's got every plot imaginable--murder, mayhem, love stories, simple truths, a guide to faith and REDEMPTION. :)
The Holy Bible is definitely the only book that I can say if worth reading. Being in line with God's words is important in order to live a Righteous and fulfilled life.
67 Books Every Book-Lover Should Read to Their Kids Before Age 10. Forget the kids, there are books on this list that I love and books on this list that I really want to read now. Great list (check out suggestions in the comments too)
Book Lists, Nerd Book, Fabulously Lists, Age 10 Boys Book, For Kids, Kids Stuff, Book To Reading, Book Lov, 67 Book
love this book list: 67 books to read to your kids before age 10
67 Books to read to kids before age 10. Fabulous list.
67 Books Every Parent Should Read to Their Kids Before Age 10. Fabulous list. *not just for kids -- children's books are a good place for English language learners to start,
This is great. 67 nerd books to read t with your children. I want to read them myself!
67 Books Every Book-Lover Should Read to Their Kids Before Age 10... Normally I wouldn't repin kid stuff, but ALL of my faves are in here! Someone please have some kids so I can buy them BOOOOOOKS
51 Books Every Christian Should Read
Book Idea, Book Lists, Life, Future Reference, Christian Book, 51 Book, Interesting Lists, Book Christian, Quotes Books Film
Book ideas
51 Books Every Christian Should Read- interesting list. I don't know that I would read all of these, but this might be a good resource when I need a new book to read.
51 Books Every Christian Should Read #Christian books
Jesus Needs New PR Book List
51 books Christians should read
51 Books Every Christian Should Read - Add to my Life List
51 Books Every Christian Should Read (Future Reference)