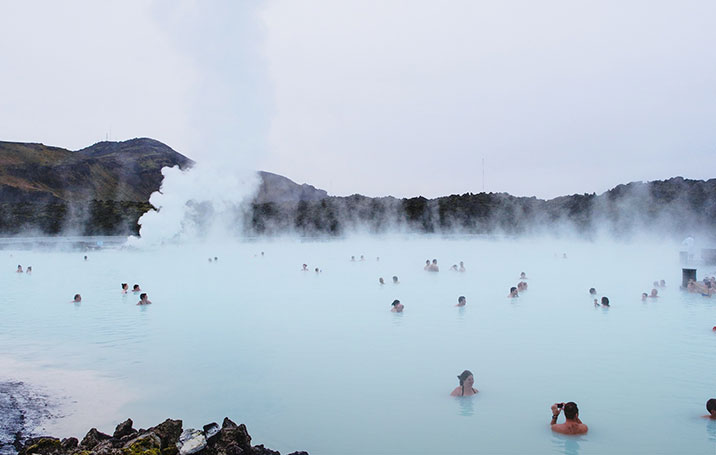 They used Pinterest to find new places to visit
Join Pinterest to find all the things that inspire you.
50+
billion Pins
to explore
15
seconds to
sign up (free!)
Puglia, Italy's Cave Restaurant
Bucketlist, Buckets Lists, Favorite Places, Grottapalazzes, Grotta Palazzes, Caves Restaurant, Travel, Italy, Hotels
Cave Restaurant - Grotta Palazze Hotel @ Polignano, Italy
Dine, drink, and dance in Puglia's Cave Restaurant and Bar- Hotel Restaurant Grotta Palazzese in Polignano a Mare (Puglia), Southern Italy ... Definitely added to my bucket list!
Bucket List: Puglia's cave restaurants and bars in Italy. #travel #bucketlist
Southern Tuscany, Italy! WOW! I have to go here one day.
Minerals Bath, Bucketlist, Di Saturnia, Buckets Lists, Vacation, Terms Di, Place I D, Tuscany Italy, Travel
Bucket listed. Mineral Baths, Terme di Saturnia , Tuscany, Italy #bucketlist #Italy #Tuscany #vacation
Mineral Baths // Terme di Saturnia, Tuscany, Italy // Europe // bathing // swimming // blue water // paradise // exotic travel destinations // dream vacations // places to go
via tumblr
Saintlucia, Buckets Lists, West Indie, Resorts, Place, Infinity Pools, Caribbean Islands, St. Lucia, St Lucia
Fascinating infinity pool in Jade Mountian resort, St. Lucia, The Caribbean. There's no place like the Caribbean
Week 9: Travel. Also on my list, St. Lucia. This was one of the places we considered for a honey moon spot. It's still in consideration because of the beauty and atmosphere of this place. Anything exotic is on my top 10! #SaintLucia #Lucia #travel
Ladera Resort, St. Lucia - one of the most gorgeous places in the world. I am so lucky that I got to grow up in the West Indies ;)
Ladera Resort, St. Lucia - Totally on my bucket list of places to visit!
Infinity pools, Ladera Resort Saint Lucia
St. Lucia, Caribbean Islands http://www.cimaventuresinc.com/ #amazingplaces #beautifulplaces #beautiful #places #newhomes #homes #luxury #luxuryhomes #realestate #orangecounty
Private Yacht as Tropical Island Paradise
Real Life, Islands Yachts, Dream Yachts, Islands Paradise, Luxury Yachts, Cruise Ships, Place, Tropical Islands, Private Yachts
Is this real life?! Private Yacht as Tropical Island Paradise. . .So you already have your own private tropical island and giant-sized personal luxury yacht … how do you take things to the next level? Why, you combine the two into a portable slice of floating paradise, of course! Somewhere between crazy and kitsch, this monster of the sea features its own miniature volcano, flowing waterfall, mountain stream, and valley pool flanked by a series of small bamboo huts and shelter-providing palm trees, all set upon (and concealing) a cruise-ship-style deck. For adults looking for a little more reality on their oceanic voyage, an extendable deck can be deployed belowdecks via a fold-down hatch in the hull; this opening revealing stairs leading to shelters, seating and other detachable smaller sea-faring vessels for short off-ship excursions.
@Amber Cuttino now this is the cruise ship we need to get on ;) Private Yacht as Tropical Island Paradise
Dream Yacht! Private Yacht as Tropical Island Paradise
Private tropical island yacht... IS THIS REAL LIFE?
Private Yacht as Tropical Island Paradise........ oh the places you'll go...