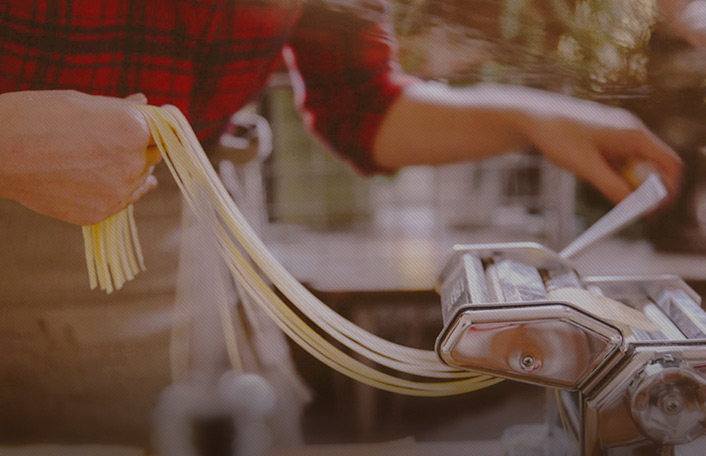 Discover and save millions of hand-picked recipes
Join Pinterest to find (and save!) all the things that inspire you.
50+
billion Pins
to explore
15
seconds to
sign up (free!)
Laughed way harder than I ought to!! Lmao!!
Laughing, Plugs, Awesome, Lord Voldemort, Things, House, Harry Potter Rooms, So Funny, Outlets Covers
Excellent outlet cover. so funny
I also want this in my house. A plug. Awesome.
So funny I nearly died from laughing
Giving Voldemort a plug nose. It's gonna be a thing.
This makes me laugh out loud! Power plug! Ha!!
hilarious | DIY Harry Potter Lord Voldemort nose wall plug
I think I'm just going to have to put a whole Harry Potter room in our house
fantich & young | Fine Art
Teeth Shoes, Predator Shoes, Google Search, Men Dresses Shoes, Oxfords Shoes, Toothsol Shoes, Con Suela, Savile Row, Apex Predator
EW! Teeth Shoes! Apex Predator Shoes
shoes - Google Search
Toothsoled shoes | Shoe | Style
Apex Predator Shoes. 2010 Apex predators are predators with no predators of their own, residing at the top of their food chain. Materials: Savile Row Oxford Shoes, Size UK15, 1050 teeth dentures.Apex predators are predators with no predators of their own, residing at the top of their food chain
Zapatos con suela dental Apex Predator. Oxfords Shoes. Sculpture. 2010 |
WGSS is one the famous shoe stores provide variety of kids shoes, ladies footwear, mens dress shoes, casual shoes for men, formal shoes for men & women in West Georgia Shoe Store.
Underwear. kn
Crochet Projects, Christmas Presents, Valentines Day Ideas, Christmas Sweaters, Strange Places, Gag Gifts, Diy Projects, Knits Needle, Christmas Gifts
- next years gag gift
Christmas present for Morgan?
Your manfriend could take the suggestion of sexy underwear to a strange place. (Do they come off before sex?) | The 33 Worst Things That Could Happen On Valentine's Day
My next crochet project! LMAO!
O.M.G.!!! Ok, its risky, but funny. @Ricky Sueno: christmas gift? ;)
Christmas Sweater
How about this DIY project next time you need to come up with a gift for him? :D that's just funny!
funny, weird, clever and creepy. #crochet
Funny Hats, Crafts Ideas, Beards Hats, Crochet Projects, Christmas Presents, Skiing Masks, Beards Beanie, Beanie Hats, Winter Hats
For funny hat day
Bearded Beanie Can't grow your own beard? Just buy one! This winter hat is kinda like those ski masks people wear, only you don't look like you're about to hold up a bank. The beard is even hand crocheted. Really, for $46, this thing just sells itself.
lol!! Bearded Crocheted Beanies!! My next crochet project!
Blue Striped Bearded Beanie Hat With Beard Attached. Great For Winter, Especially Outdoors And Skiing. $14.95, via Etsy.
File under: Christmas presents we could make....
beard hat :)
crochet christmas crafts funny!!!
Ideas, Santa Toilets, Toilets Seats Covers, Covers Crochet, Crochet Christmas, Holidays, Toilets Covers, Crochet Patterns, Crafts
crochet christmas crafts, everyone needs a Santa toilet cover
Decorating for the holidays is a favorite activity for many people. Now you can decorate your bathroom with the Santa Toilet Cover crochet pattern set. This creative original design by Maggie Weldon is just what you need to get into the holiday spirit this season. Every room will have a festive feel, and this cute set will bring a smile to the face of everyone that walk into the bathroom. The pattern includes instructions for the toilet seat cover, toile
Maggie's Crochet · Santa Toilet Cover Crochet Pattern Cute idea if you want to have a bathroom like your grandmother.
Funny Christmas Sweater
Sweaters Parties, Sweaters Ideas, Funny Christmas, Ug Christmas, Christmas Lights, Sweaters Contest, Xmas Sweaters, Ugly Christmas Sweaters, Ug Sweaters
Definitely want to do an ugly Christmas sweater party this year
30 Ugly Christmas Sweater Ideas - Clicky Pix
Ugly Christmas Sweater Contest Dec 21 at Bobbi's in Plummer www.southlakecda.com
green 3D ugly Christmas sweaters, women ugly Christmas sweater with Christmas lights and balls, tinsel ugly jumper #3D #ugly #Christmas #sweaters www.loveitsomuch.com
Ugly Xmas sweater
Funny Christmas Sweater @Amanda Rayburn
weird.
Crochet Stuff, Beards Hats, Knits Crochet, Colors Beards, Beards Beanie For, Children Beards, Kids, Lumberjacks Style, Poke Bonnets
Bearded beanie for my little lumberjack.
Children's bearded beanie
Someone needs to get this for Hudson! Custom color Bearded hat THE HUNTER kids size by TheMonkeyCannon, $40.00
Lumberjack Style
Weird Christmas Sweater Man
Photo Ideas, Christmas Photo, Families Photo, Man Photo
christmas tree hat
Christmas Parties, Xmas Trees, Holiday Hair, Crazy Hairstyles, Christmas Hair, Girls Hairstyles, Christmas Sweaters, Hairstyles Ideas, Christmas Trees
not crazy easy holiday hairstyles | Strange Christmas Hairstyles… | Cute Girls Hairstyles
Holiday hair.
Xmas tree
If you really, really, really want to get into the spirit for your Christmas party, check out the "25 Days of Christmas (Hair)" Shown: Day 16 -- Christmas Tree [Whole series: http://haironmars.wordpress.com/tag/25-days-of-christmas-hair/]
Christmas Tree Hair The Scarlett Rose Garden: Ugliest Christmas Sweater, Tales of a shoe hoarder episode eight~
Crazy Christmas Hairstyle Ideas for Girls
Crazy Hairstyles
Woody will be so pleased!!!!
Doggie, Funny Dogs, Greyhounds, Halloween Costumes, Pet, Crochet Hats, Christmas, Reindeer Hats, Animal
Posey's next Halloween costume.
@Kate Rowe - knitted reindeer hat for wilson's christmas photo?
Deer crochet hat;
Deer doggie! #cute #dog #furry #fuzzy #pets #animal #puppy #adorable #cute dogs #kawaii #funny dogs #dog smile #smiling dog #dog portraits #dressed up dogs #dogs in hats #dogs in clothing #dogs in clothes #whippet #greyhound