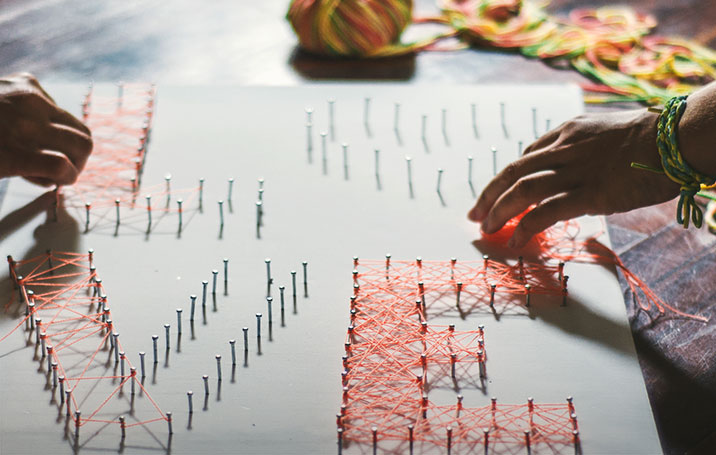 They used Pinterest to find new ways to DIY
Join Pinterest to discover all the things that inspire you.
50+
billion Pins
to explore
15
seconds to
sign up (free!)
Julie by Avedon.
Blackglama Photo, Blackglama Mink, Richard Avedon, Julie Andrews, Ads Campaigns, July Andrew, Movie Stars, Classic Hollywood, Victor Victoria
Julie by Avedon. Julie Andrews #Sixties #androgynous #style Richard Avedon Victor Victoria
Julie Andrews - Blackglama Mink "What Becomes A Legend Most?" Ad Campaign (1982)
Sharon Tate
Le Tellier, Photographycelebssharon Stones, Style Icons, Sharon Tate, Portraits, Inspiration Girls, Beautiful People, Philippe Le, Actresses
Sharon Tate (1943-1969) - American actress and sex symbol. Photo by Philippe Le Tellier, France 1965
Portrait
Raising a Style Icon - NYTimes.com
That Inspirational Girl
Frida Kahlo.
Photos, Artists, Happy Birthday, Guns, Beautiful, Frida Kahlo, Icons, Fridakahlo, Frida Khalo
Photoshop hoax, or feisty femme? #Frida #Kahlo #art #artist #icon #iconic #famous #sad #gun #pistol #naked #nude #paint #history #vintage #hoax #wow #stunning #unbelievable #photoshop #eyebrows #revealing #necklace #bohemian #boho #mexico #fake #?
Such a beautiful photo MazReal: Frida Kahlo with Gun and Pearls
Happy Birthday Frida Kahlo. July 6th.
Sepia with gun. #FridaKahlo
frida khalo #sexy #gun #icone
Gene Kelly
Genekelli, Beautiful, Movie, Actor, Celebrity Moments, Classic, Favorite Dancers, Gene Kelly, Favorite People
My Favorite Dancer, What a Marvel
Fact: Gene Kelly is the greatest guy ever. Beautiful voice, phenomenal dancer, great actor, stone cold fox. It's almost unfair that one person gets to be all these things.
Gene Kelly, classic.
Walt Disney and Shirley Temple
Walt Disney, Waltdisney, Classic Movie, Oscars, Academy Awards, Shirley Temples, Rare Photo, Seven Dwarfs, Snow White
February 23, 1939. Shirley Temple presents Walt Disney with an Oscar along with 7 miniature Oscar silhouettes for his film 'Snow White and the Seven Dwarfs'. #deepcor #honoraryacademyaward #film #academyawards #oscars #shirleytemple #waltdisney #disney #snowwhite #sevendwarfs
Rare Photos Of Iconic Celebrities Hanging Out Together
Walt Disney ~ (1901 – 1966) won a special Academy Award® for "Snow White and the Seven Dwarfs" The award — One large Oscar® statue accompanied by Seven "Dwarf" Oscars — was presented to Walt by Shirley Temple ~ (1928 – 2014) at the 11th Academy Awards® (1939)
:)
Fightclub, Edward Norton, Bradpitt, Fight Club, Brad Pitt, Beautiful People, Ed Norton, Celebrity Boyfriends, Edwardnorton
Ed Norton and Brad Pitt : ) Fight Club <3
Brad Pitt and Edward Norton, fightclub
#FightClub #EdwardNorton #BradPitt
Edward Norton and Brad Pitt from Fight Club.
Ryan Lochte. Swimmer. USA.
Eye Candy, Ryan Locht, Man Candy, Boys, Swim, Beautiful, Sports, Celebs, Ryanlocht
Ryan Lochte. This is why swimming is the best sport. No contest...
Ryan Lochte. Swimmer. GOD BLESS AMERICA. < Doh! I should have watched the Olympics if this was the eye candy.
Beautiful. is he a celeb? who cares...
Ryan Lochte. Hey boy hey
Ryan Lochte- Beautiful.
Hello...The man even makes a swim cap look attractive. #ryanlochte #olympics
Adam Levine
Eye Candy, Sexy, Adam Levine, Boys, Hotti, Celebs, Adamlevine, People, Sharks Tattoo
adam levine shark tattoo 25 Sexy Adam Levine Tattoos
More of hottie Adam Levine...
Adam Levine - bad boy #Artsandcrafts
O vocalista dos Maroon 5, Adam Noah Levine é a nossa inspiração de fim-de-semana. O cantor norte-americano foi considerado pela revista People o homem mais sexy do mundo... #adamlevine #maroon5
2. Adam #Levine - 10 Hottest Male #Singers ... → #Celebs #Michael
Adam Levine. nothing wrong with a little eye candy :)-
Lauren Hutton. Vogue June, 1968.
Richard Avedon, Style, Laurenhutton, Lauren Hutton, Vogue June, Big Hair, June 1968, People, Photo
Lauren Hutton - US Vogue June 1968 | Flickr - Photo Sharing!
Big hair - Lauren Hutton, shot by Richard Avedon for US Vogue June 1968
Vintage Style Muse: Lauren Hutton
Lauren Hutton Vogue 1968 #laurenhutton #allthathair #americanbeauty
sidney
Hollywood Beautiful, Poitierthey Call, Celebs Portraits, Sidney Poitierthey, Cine Sons, Mister Tibb, Los Sueño, Beautiful People, Pretty People
Dana Wynter
Beautiful Reign, Graves Photo, Wynter 1931 2011, Classic Beautiful, Photography Portraits, Dana Wynter, Farewell 2011, Vintage Beautiful, Beautiful People
Dana Wynter; #traditional #portraits #photography #portrait #pretty