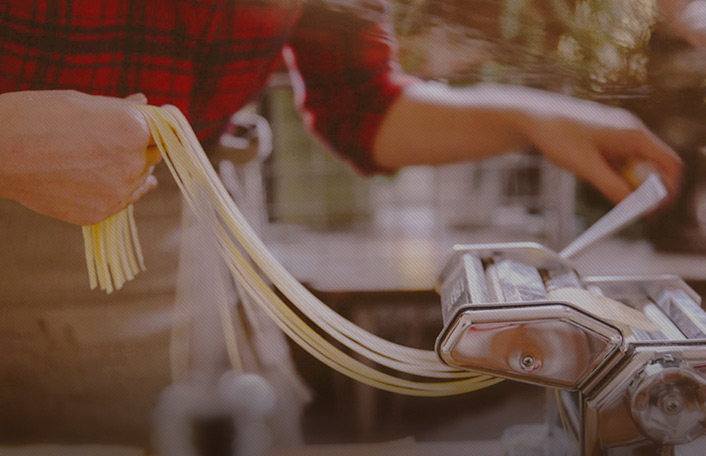 Discover and save recipes to try on Pinterest!
Join Pinterest to find (and save!) all the things that inspire you.
50+
billion Pins
to explore
15
seconds to
sign up (free!)
'Way USA': Sleazy punk/comedy travelogue is the greatest cult video you've probably never seen | Dangerous Minds
Danger Mind, Series, Sleazi Punk Comedy, Cult Videos, Punk Comedy Travelogu, John, Greatest Cult, Punk Travel, Baltimore 1988
From Dangerous Minds, Tesco Vee in WAY USA: Baltimore (1988) Sleazy Punk Travel Series (w/John Waters)

by BazillionPoints
"And you're soaking in it" - Madge
80S, 70S, Quote
quote: "And you're soaking in it" - Madge
Pinned from
Uploaded by user
The Dukes of Hazzard
Dukes Of Hazard, Remember This, Favorite Tv, Childhood Memories, Bo Dukes, Boys, Movie, Daisies Dukes, Friday Night
The Dukes of Hazzard. A movie has come along, but it started with a Friday night TV show...
Dukes of Hazard. I didn't know "daisy dukes" were a reference to her shorts for several years until my sister told me...then it made so much more sense lol
The Dukes of Hazzard ~ Childhood Memories
I always wanted to ride in the General Lee. "Just the good ol' boys"......... Looked Forward to Friday Nights!!!
Remember This?
the crew
Favorite Batman, Batman Families, Batman 1960S, The Batman, Batman Robins, 1960S Tv Show, Dc Comic, Batman Tv, Batman Photo
Batman 1960s
Favorite Batman EVER!
1960s tv shows | 1960's TV show - BATMAN photos TV
Batman, Robin, and Batgirl - Batman is an American television series, based on the DC comic book character of the same name. It starred Adam West as Batman and Burt Ward as Robin — two crime-fighting heroes who defend Gotham City.[1][2] It aired on the American Broadcasting Company (ABC) network for three seasons from January 12, 1966 to March 14, 1968. The show was aired twice weekly for its first two seasons, and 120 episodes were produced in total.
The Batman Family #batman #robin #batgirl
I love the Batman tv show.
BAM!
Oldschool, 1960S
Adam West and Yvonne Craig as Batman and Batgirl, 1960s... POW!!! Available on MeTV & IFC locally.
Oldschool Batman! <3 it!
Remember this commercial?
Ears 70S, Remember This, Childhood Memories, American Indian, Cry Indian, Commercial, Eye Cody, Irons Eye, Native American
Remember this commercial for pollution?? Iron Eyes Cody. I was so upset when I found out that wasn't his real name and he wasn't Native American. He was of Italian descent.
Remember this anti-pollution commercial? The man was "Chief Iron Eyes Cody" -- who was not an American Indian. Still, I think of his tears whenever I see little.
The famous "Don't Litter - Keep America Beautiful" PSA commercial produced in the early 1970s by the Compton ad agency for the Ad Council. The crying Indian wasn't actually Native American at all, in fact, he was an Italian actor that went by the name "Iron Eyes Cody".
American Bandstand...
American Treasure, American Bandstand Every, Saturday Mornings Cartoon, Dick Clarks So, Memories, Dick Clarkso, 50S, American Bandstand Awesome, Clarkso Long
July 9, 1956: Dick Clark's First Appearance as Host of American Bandstand- an American Treasure!
American Bandstand..every Sat. morning. thanks Dick Clark. thanks for the memories
After Saturday morning cartoons, we finished with American Bandstand.
I loved Captain Kangaroo.
Green Jeans, Childhood Memories, Greenjean, Memories Lane, Captain Kangaroos, Kids, Captain Kangaroooooooooooo, Childhood Favorite, Watches
Captain Kangaroo t.v. show- Watched this as a kid- don't forget Mr. Green Jeans, and the rabbit? Fond Memories:)
Captain Kangaroo! I watched this show when I was a little girl. Wonder who his barber was :/ Hahaha , with Mr. Greenjeans...??
Captain Kangaroo childhood memories,
Captain Kangaroo & Mr. Green Jeans. Memory lane...
Captain Kangaroo~Another childhood favorite
Captain Kangaroooooooooooo! I loved this show
Batman
Batmanat45 Batman, Remember Growingup, Memories Press, The Batman, Childhood Memories, Growingup Years, Dallas Cowboys, Batman Blog, 60S
The Batman and Robin
Batmanat45 Batman Blog
Batman and the Joker, Surfing.
Jokers Batman, Batman Stuff, Bats, Surfing Challenges, The Jokers, Surfing Up, Posts, The Waves, Batman Surfing
The Joker and Batman
surfs up joker
Batman surf challenge
Bat tabla surf
Batman just posted an Intagram photo!!!
when the waves are high, it's time to fly...
Always wondered how they did that.
Sesame Street, Happy Birthday, Jimhenson, Sesamestreet, Jim Henson, Dr. Oz, The Muppets, Frank Oz, Photo
Jim Henson as Ernie and Frank Oz as Bert in The Muppet Movie
explore-everywhere: sesamestreet: Happy birthday, Jim. We still miss you. i'll always love this photo.
Sesame Street - Richard Hunt, Jim Henson et Frank Oz.
Sesame Street #JimHenson #pupeteer Classic Picture!
Memories of my youth...Captain Kangaroo in the mornings on CBS. Dancing Bear, Mr. Moose, Mr. Green Jeans, Bunny Rabbit and the Captain himself!
Rabbit, Green Jeans, A Mini-Saia Jeans, Remember This, Childhood Memories, Captain Kangaroos, Bunnies, Dance Bears, Kid
How many remember this show and the names of the characters?? I loved this show when I was a kid!
Captain Kangaroo - Including Dancing Bear, Mr Green Jeans. Mr Moose, Bunny Rabbit and The Captain. use to watch this on tv when i was a kid
Captain Kangaroo - childhood memory! Dancing Bear, Mr. Green Jeans, Captain Kangaroo, Mr. Moose and Bunny Rabbit
its not karen its CAWW RIN
Appearances Tv, Appearances S1E2, British Comedy Movie, British Comediesmovi, Keep Up Appearances, Appearances Pics, Tv Show, Keeping Up Appearances, Hyacinth Bouquets
keeping up appearances pics | Keeping Up Appearances S1E2 - Stagevu: Your View