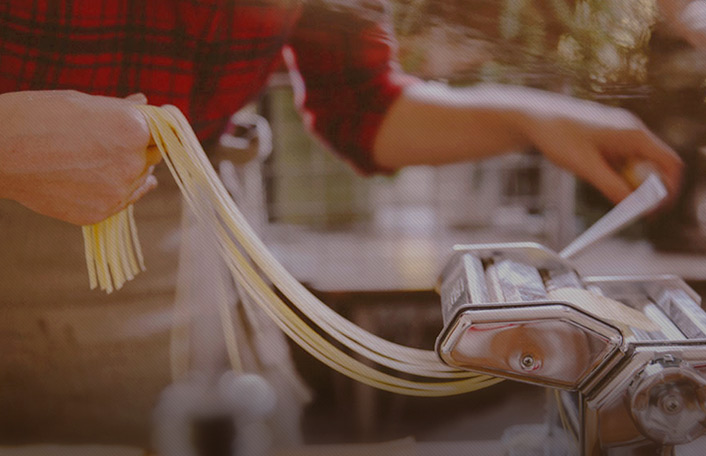 Discover and save recipes to try on Pinterest!
Join Pinterest to find all the things that inspire you.
50+
billion Pins
to explore
15
seconds to
sign up (free!)
21st Century
Educational Technology, Social Media, Global Media Trends, Educational Theory, MOOCs, Connectivism, Leadership
---
"Great football stars hold 2 records, the most goals and the most missed shots on goal. Why? Because they know that you have to SHOOT to score!" Susan Bainbridge
Plays Soccer, Games, Most Popular, Soccer Players, Soccer Ball, Sports, World Cups, Football Team, Associ Football
Live streaming sports website offers a live streaming service, which provides online coverage of a variety of sports, including soccer, tennis, cricket and basketball. To watch your favorite game online, you need to register there and must have a positive balance in your account. To view a list of upcoming streams, you can visit the live betting section also.
Researchers say that soccer is a sport that is effective for controlling high blood pressure. And some research shows, playing soccer can build self-esteem for children and improve fitness. #football
Association Football (soccer.) it is played by 250 million players in over 200 countries, making it the world's most popular sport.
Did You Know...: World Cup, Football and Football Rules
The roar of the crowd fills the stadium. Your line of sight is momentarily obscured by a flag-waving fan one row down and you desperately wish you could snatch it from him to see the player in front of the goal. At the last second, the flag-waver pulls it down and you watch as the goalie dives for the soccer ball in a flying leap and grasps it mid-air with both hands.
Seamus Neary is now working on University of Saskatchewan Football Team Member for five years.
soccer players
"Great football stars hold 2 records, the most ...
scoop.it
"The pessimist complains about the wind. The optimist expects it to change. The leader adjusts the sails." -John C. Maxwell
Pirates Ships, Sailboats, Sailing Warships, Blue, Full Sailing, Tall Ships, Sailing Ships, Sea, Ships Wallpapers
Sailing Ship in Blue
sailboat night - Google Search
High seas
Ships - The sailing ships wallpaper
Full Sail
Sailing Warships
Pirate ship
Tall Ship PQP! Isso me arrepia!
"The pessimist complains about the wind. The op...
scoop.it
How 3-D printing will radically change the world
3D Printer, Changing The World, 3Dprint, New Technology, Radic Changing, 3D Prints, Science Museums, 3D Printing, 3 D Prints
3D printers are the hottest new technology on the IT landscape. Everyone —users and vendors alike— wants a piece of the pie and, with 3D systems now printing candy and food, they could get their wish; that is, an actual, edible piece of pie. But how would the 3D Printers' market going to be? Will it be as popular as it want, or consumers like it just because it's new to them?
How 3D printing will radically change the world (video)
TECH-TECHNOLOGY UPDATE: Science Museum's modern app oppose virtual visitors reciprocate with its artefacts

by Oli Scarff
How 3-D printing will radically change the worl...
scoop.it
Educational Technology in the Canadian Classroom Infographic | e-Learning Infographics
Technology Classroom, Classroom Infographic, Schools Stuff, Education Infographic, Education Technology, 21St Century, Educational Technology, Integration Technology, Infographic Technology
Infographic Technology In The Classroom | Infographics Creator
How Canadians are Integrating Technology into the Classroom educación
Educational Technology in the Canadian Classroo...
scoop.it
In Connectivism, No One Can Hear You Scream: a Guide to Understanding the MOOC Novice - Hybrid Pedagogy
Local Farms, Minerals Oils, Local Food, Mooc Novic, Guide To, Hybrid Pedagogi, Technology Novic, Eggs Storage, Storage Tips
Store eggs for several months without refrigeration with mineral oil ??
This article is an attempt to address a possible gap in Connectivist thinking, and its expression in cMOOCs. It's to do with the experience of technology novices, and unconfident learners...
egg storage tips for folks who raise chickens
In Connectivism, No One Can Hear You Scream: a ...
scoop.it
Wright-Stuff Music » Why use Web 2.0 in the Classroom?
Socialmediamarketing, Social Network, Social Media Marketing, Social Media Icons, Social Networks, Inbound Marketing, Blog, Business, Medium
Understand social media marketing companies #SocialMediaMarketing #socialmediamarketingcompany
Quieres convertir visitantes a tu web en clientes? Aquí tienes un video de como funciona, a través del Inbound Marketing, una combinación de redes sociales, SEO y contenido atractivo de alta calidad. http://www.fusionww.net/es/servicios/ by Rick Ramos Consulting & Fusion
ProGuide: Is Your Business Social Media Savvy? | Capitalize on corporate #socialmedia for your business's survival. Turn your tweets into profit! #marketing #proguide #blog
Dal #blog di Andrea Tamburelli: strumenti utili per chi si occupa di #Social Media #Marketing.
Top 5 social networks for Business http://www.startacus.net/culture/top-5-social-networks-for-business
Social Media Icons for Flyer
Wright-Stuff Music » Why use Web 2.0 in the Cla...
scoop.it
Beyond the selfie: There are some social media skills Millennials don't have
Bieber Arrested, Justin Bieber, Deportes Justin, Social Media, Media Marketing, Socialmedia Hub, White House, Instagram Photo, Full Movies
Watch Online Justin Bieber's Believe Full Movie Instant Streaming @Gail Regan Truax://five.li/s6mfse , Available to stream or watch on your PS3, Wii, Xbox, PC, Mac, Mobile, Tablet and more..#movie2k #putlocker #megavideo #solarmovie #novamov #shockshare #megashare
Justin Bieber Arrested For Drunk Drag Racing In Rented Lamborghini
Instagram photos with faces get more likes than those without
Internets #FTW... White House legally obliged to respond to a petition to deport Justin Bieber. Lol
Beyond the selfie: There are some social media ...
scoop.it
6 Myths of the Flipped Classroom
Students Affair, Faculty Member, Inside Higher, Cases Study, Community Colleges, Higher Education, Colleges Students, Learning, Colleges And Universe
All work and no play, can set you further back from reaching your goals as a Student Affairs professional. Be Creative in what you do, always work hard, and have a light heart in doing so. An article on some of the stresses in working too hard, and learning how to have fun.
Essay on making student learning the focus of higher education | Inside Higher Ed
Too many community college students are placing into remedial classes, studies find | Inside Higher Ed
A Course Badging Case Study | Technology and Learning @insidehighered
Civitas brings completion-oriented big data to community colleges and universities | Inside Higher Ed
How to tackle incivility among faculty members | Inside Higher Ed
6 Myths of the Flipped Classroom | The 21st Cen...
scoop.it
Look Up - YouTube
Gary Turk, Technology, Social Media, Viral Videos, Spoken Word, Socialmedia, Watches, Messages, Phones
Look Upç A Video With One Powerful Message For Us All! So True! MAY 2, 2014 Share on Facebook Share on Twitter Everyone should watch this at least once. This short video by Gary Turk is a reminder of the effects of social media on our society. By connecting online, we are disconnecting offline. What are we missing from life as a result? What critical moments do we miss that we didn't even know passed us by? Be sure to watch this entire video, especially the ending.-http://goo.gl/2OhjxR
Look Up.....great video. It's INSANE how quickly this has happened. I see parents at sports practice, walking down the street etc. looking at phones and I wonder....what did they (we) do before all this technology? **Social Media** CREATING AND FOSTERING FRIENDSHIPS 1-MILLION MILES WIDE and 2-inches deep.
'Look Up' - a very powerful message about #socialmedia and #technology by Gary Turk
LOOK UP: The Viral Video That Can Change Your Life Tags: Gary Turk, cellphone, smartphone, facebook, instagram, addiction, attention, fomo, fear of missing out, technology, ipad, live, love, paradox, www.mymornincoffee.com
"Look Up" is a spoken word for the "online" generation. Written, performed and directed by Gary Turk, it is an extremely important life lesson for our youth. Children are growing up in a world where they don't play outside or communicate with their friends. It seems today everything is done via text message or over the internet. It's heartbreaking. We need to spread this message before it's too late. Please do your part and SHARE it with everyone you know.
Look Up - YouTube | The 21st Century
scoop.it