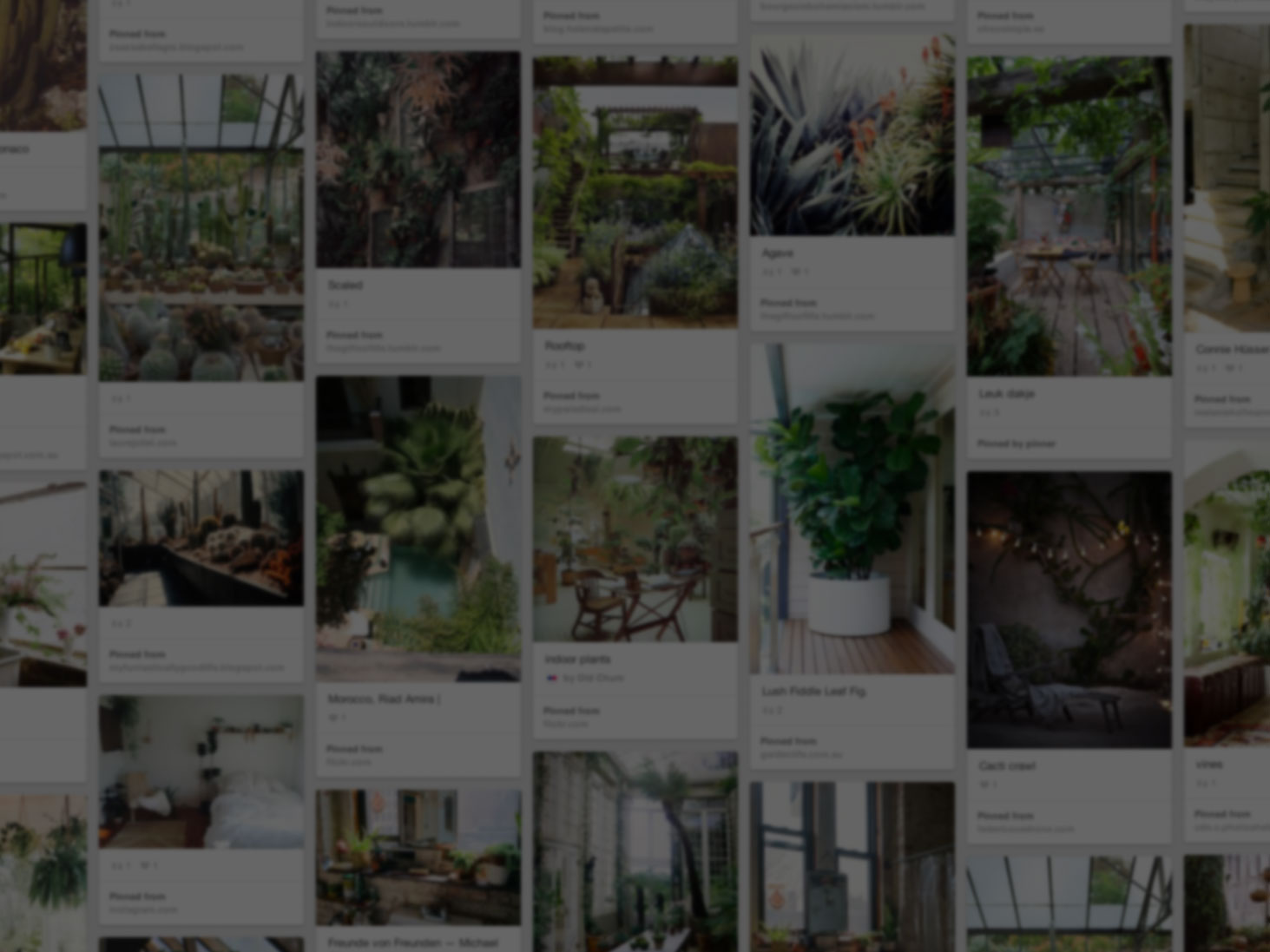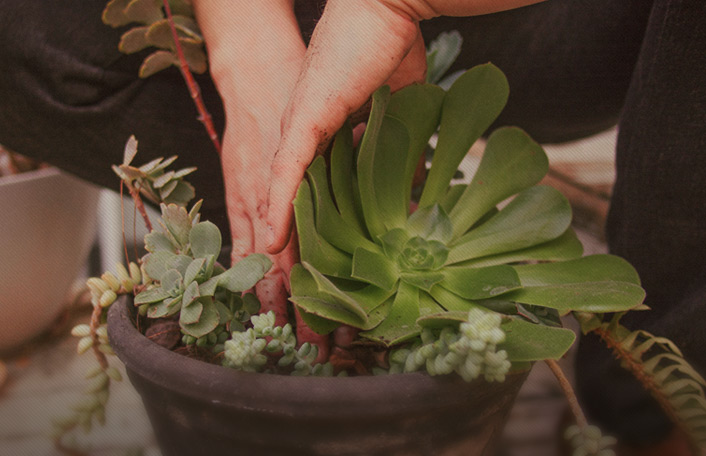 He used Pinterest to start his rooftop oasis
Join Pinterest to find (and save!) all the things that inspire you.
50+
billion Pins
to explore
15
seconds to
sign up (free!)
Back to
All Things Old(Rustic)
All Things Old(Rustic)
Old Farm House At The Edge Of The Field
Country Charms, Old Farms Houses, Forgotten Farms, Farms Close, Houses Cottages Barns, Farms Houses Barns, Farms House Barns, Farmhouses Houses, Old Barns
Forgotten Farm House
Old Farm House At The End Of The Field This looks like a building on a farm close to where I lived.
Old barn
JUST PLAIN COUNTRY CHARM <3 Old Farm House At The End Of The Field
Pinned from
Uploaded by user
.
Little Houses, Window, Old Farms Houses, Old Home, Twinkle Twinkle, Old Houses, Cool Photo, Old Abandoned Houses, Abandoned Places
Old Abandoned house, Saskatchewan.
I love old houses
Twinkle Twinkle Little Star by Kevin Kroeker (Taken near Success, Saskatchewan)
WHAT BEAM IN YONDER WINDOW GLOWS (??)……..ccp
Abandoned two story house: Taken near Success, Saskatchewan Old Homes pinterest.com/multicityworld/old-homes/ multicityworldtravel.com Hotel And Flight Deals.
Old Farm House
Snow Shack revisited by James Neeley, via Flickr
James Of Arci, Reclaimed Barns Wood, The Shack, Blue Sky, Abandoned Barns, Abandoned Houses, James Neeley, Abandoned Places, Old Barns
Stunning abandoned house
the shack
Old shack in a snow field, Idaho. Photo By James Neeley. 33 more breathtaking and incredible photos of abandoned places - Blog of Francesco Mugnai
There's so much beauty still left to be discovered in this wood! Old barns such as these are source/inspiration for our authentic reclaimed barn wood furniture, handmade in the USA - see our furniture at our showrooms in Bird in Hand, PA and Intercourse, PA, right in the heart of Lancaster County, PA - Pennsylvania Dutch Country.. www.braunfarmtables.com
lots of blue sky & clouds
Storm passing..., Abandon barn in Pennsylvania.

by James Neeley
Yesteryear
Country Woman, Sage Farms, Country Women, Country Living, Country Pink, Country Life, Sweets Country
Country Living
Tractor put out to pasture on Sage Farm.
Country Woman At Heart
Country Pink
Sweet Country Life ~ Simple Pleasures
Forgotten.....
Abandoned Home, Posts, Rustic Window, Old Houses, Wooden Window, Old Window, Logs Cabins, Abandoned Houses Photography, Barns Window
abandoned home
Wooden Windows on Pinterest
old window
Barn Window
Old house with wooden shudder for the window.
rustic window
Log Cabins
a pool of broken class in an old abandoned barn
Broken Glass, Photo
a pool of broken glass in an old abandoned barn

by kbgrant
Hay wagon wheel
Wagon Wheels, Hay Wagon
Pinned from
Uploaded by user
Door to the wine cellar
Keys Bi, Doors Colors Architecture And, Church Keys, Doors Window, Keys Keys, Keys Locks, Locks Keys Handles, Architecture Doors G, Doors Details
*Church Keys (by elinor04)
Rusty gate
Cemetari Gates, Gardens Gates, Wrought Iron, Cemetery Gates, Irons Gates, Flowers Garden, Old Gates, Old Cemetery, Old Cemeteries
wrought iron love.
iron gate
Beautiful old garden gate
old cemetary gate
want this old gate for my flower garden!!
old cemetery gate
Love this old rusty gate!
Modern Gardens, Swift Hill, Gardens Design Ideas, Gardens Gates, Cemetery Gates, Gates Gardens, Irons Gates, Interiors Gardens, Old Gates
Love old gates #garden designs #garden interior #garden interior design #garden design| http://beautifulgardendecors832.blogspot.com
Love old gates #garden design ideas #garden interior #modern garden design #garden design| http://beautifulgardendecors832.blogspot.com
Love this old garden gate!
❤︎ cemetery gate
Swift Hill | Flickr - Photo Sharing!

by Tin Rabbit
Rusted Old Wagon Wheel
Wagon Wheels, Farms Gardens, Wagons Wheels, Old Wagons
Pinned from
Uploaded by user
.
Wagon Wheels, Barns Nwheel, Cc Straws Montana, Montana Wheels, Straws Montana Time, Barns Bridges Silo, Straws Montana I M, Delapid Barns, Straws Montana Beautiful
Wagon Wheel
Delapidated barn, Straw, Montana
Montana Wheel

by montanatom1950
Abandoned Farm Trucks and Barn in Washington
Abandoned Cars, Old Trucks, Farms, Old Wood, Abandoned Barns, Left Behind, Old Cars, Country, Old Barns
Old barn & old car (or truck?)
Photograph of two abandoned farm trucks and a decaying red barn near Duncan, Washington
Abandoned Barn
.Again -- love old barns and rural scenes. Grew up in the country in NC. I loved the look of it those spaces -- worn and familiar. Thank God I'm a Country Boy!
Love that old wood
Old barn, old truck
Abandoned car and barn
Old farm
Barns Windmills, Old Fences, Country Girl, Farms, Country Life, Fence Posts, Photo, Honey Chicken Kabobs, Old Barns
Gnarly old fence post in front of old barn
Knarly old fence post | Flickr - Photo Sharing!
this is what true country life looks like to me:)
Love it! Country girl at heart!
Knarly old fence post by Michael James Imagery, via Flickr #Barns #Country #Farms #Farmland

by Michael James Imagery
abandoned
Forgotten Houses, Farms Houses, Abandoned Home, Abandoned Building, Abandoned Cabins, Old Houses, Abandoned History, Abandoned Beautiful, Old Abandoned Houses
abandoned cabin
Forgotten Old House
Old Abandoned Home
Forgotten House
Abandoned History
Beautiful old abandoned house.
Nature claims abandoned building.
Abandoned beauty.
Old Farm House

by Rebelxti1
Pocket : 16 Elegant Pictures of Tractors
Farms Houses, Photography Fave, Phenomen Photo, Old Tractors, Children, Photography Bloggers, Abandoned Tractors, Small Farms, Wheat Fields
Photography Blogger fb, flipboard picks
I know this is not a Barn but I like and adding it to Barns
Abandoned tractor
Elegant Picture of Tractor and old farm house.
wheat field georgia | Decline of the Small Farm No.2 by Randy Nyhof
The Old Mule
Rustic Vintage Simple Things, Lawn Ornaments, Old Tractors, Farms, Art Prints, Country Living, Richard Rizzo, Abandoned, Country Homes
Great lawn ornament
Since we are trying to make a profit, we can save money by buying or borrowing farming equipment. It is most common for farmers to not own their own equipment due to the cost. One consideration we will have to consider is that our chance of disease coming from other areas is a possibility.
The Old Mule Photograph - The Old Mule Fine Art Print
Old tractor. Richard rizzo
Vintage bike & truck
Abandoned Bike, Abandoned Bicycles, Rusty Trucks, Bikes, Old Trucks, Google Search, Old Bike, Rusty Photo, Rusty Bike
There's nothing sadder than an abandoned bike.
Rusty truck
Old bike against old truck. Beautiful
rusty bikes - Google Search
Abandoned bicycle leaning on a truck.
Old Farm House
Old Farms Houses, Uninhabit Ghosts, Ghost Towns, Old Home, Children, Old Houses, Abandoned Homes, Colorado Ghosts Town, Abandoned Houses
Abandoned homes in Ironton, Colorado, an uninhabited ghost town a few miles south of Ouray. Ironton was once a "bedroom community" for the mining operations in the area
Old house
Old barn
An abandoned house in Ironton, Colorado, an uninhabited ghost town~
Love old homes ...

by nicholsphotos
Abandoned, Cuprum, Idaho. photo via vanessa
Farms, Abandoned Things, Beautiful, Abandoned Barns, Abandoned Idaho, Abandonedcuprum Idaho, Forgotten, Abandoned House, Country
Abandoned Barn
beautiful.
Wonderful old country barn....
Forgotten Barn
"Mountain Farm"
Barn In The Misty Morning #provestra
Farms Barns, Early Mornings, Simple Barns, Foggy Mornings, Country Life, Misty Mornings, Virginia Barns, Country Barns, Bavarian Barns
Foggy morning
Virginia Barn
Barn In The Misty Morning...looks like country life.
Simple barn
Farm Barn
Bavarian barn in early morning
Misty morning

by M. Llorens
Barn.
Barns In Canada, Ontario Barns, Ears Mornings, Renfrew County, Opeongo Roads, Logs Barns, Country Farms House Photos, Art Montagnard, Old Barns
Renfrew County, Ontario barn
rugged log barn, renfrew county, ontario
"Early Morning Along the Opeongo", photo of barn on the Opeongo Road by Tim Lofft (Canada)
art montagnard
Old barn found along the Opeongo Road up in Renfrew county. Revisiting some older images and trying some varied processing techniques. Used Nik Color Effects Pro 4.0 to pull out some of the texture in the barn and the trees. Comments, critiques always welcome.

by tlofft
old, old door
Doors Colors Architecture And, Back Doors, Antiques Grey, Houses Grey, Amazing Doors, Old Doors, Houses Design, Old Screens Doors, Grey Doors
A door of character & #home decorating #home designs #luxury house design| http://homedecoratingbeforeandafter.blogspot.com
Old grey door
Old door
our old back door and screen
Antique Grey
There is just something soothing about an old screen door with paint peeling that makes me think of summers as a kid spent at my grandparents rickety old house (filled with love).

by perozzo photo
Old Green Door
The Doors, Green Doors, Secret Gardens, Rustic Doors, Front Doors, Gardens Doors, Old Doors, Shades Of Green, Hanging Baskets
Rustic door and entry
love the hanging basket over the old green door
.enter through the door in a secret garden!
Old Green Door... might have to do this to my front door
Beauty ... an old door in a perfect shade of green ~ Provence ~ France
Secret Garden Door Portal
door
Farms Building, Green Doors, Rocks Wall, Stones Wall, Colors Combinations, Beautiful Doors, Old Doors, Farms Doors, Male
nice rock wall
Patina farm door by Sandylee
Stone Walls with Moss
old door
beautiful door
Color combination of age ...Green Door ~ Part of old farm buildings at the Barns of Claverhouse, Dundee.

by Jim Gove