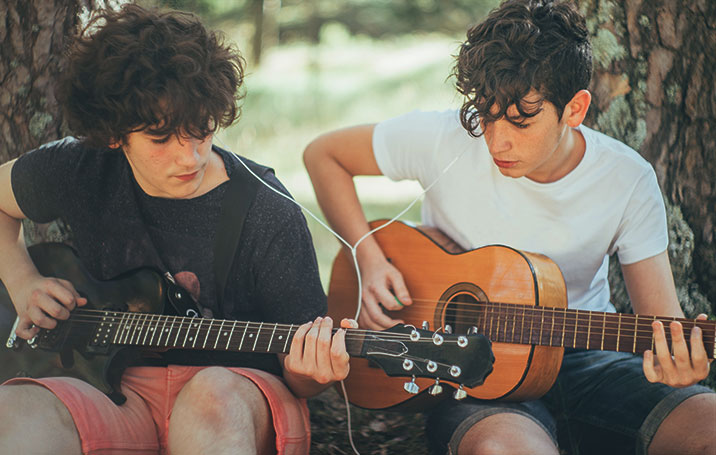 They used Pinterest to find new songs to learn
Join Pinterest to discover all the things that inspire you.
50+
billion Pins
to explore
15
seconds to
sign up (free!)
The ocean waves rushing towards you
Beach dreaming.
I left part of my heart at the ocean.
splish splash
Froth // The Fifth Beach Time
Sea foam mornings
Ocean bliss
Indie Photography
Indie Photography, Splish Splash, Ocean Bliss, Beaches Time, Sea Foam, The Ocean, Ocean Waves, My Heart, Beaches Dreams
LA winter.
Favorite Places, Snowangel, Snow Angel, Beaches Life, Sands Angel, Summer, Things, Photography, The Beaches
I've so done sand angels 1 time in Florida when we lived their missed the snow angels wasn't the same❄⛄ Photos, Beach Angel, Favorite Places, Happy, Sands Angels, Things, Summertime, Snow Angels, Beach Life
No snowangel but sandangel lol
Sand Angels > Snow Angels Home is where the beach is :)
Summer sand angel.. Will be doing this as soon as i get to the beach
Pack Beach, Bike Rides, Bikes Beach, Beach Bikes, Summer Lovin, Bikes Riding, Summer Sun, Sun Bikes, Beach Babes
Hand Jive by Andy Davis
Andy Davis, Love Art, Surfing Artworks, Art Surfing, Surfart, Beaches Surfing, Artsy Fartsi, Davis Artworks, Hands Jive
andy davis artwork.
True love <3 #surf #love #art #friendship #happydays #toocool #style #livefree
California map - typography map art print 8x10 - customizable state poster wall decor. $25.00, via Etsy.
Free Ships, Typography Maps, Prints 8X10, California Maps, States Posters, Customiz 8X10, Art Prints, Prints Customiz, Maps Art
California tyopgraphy map art print customizable 8x10 by CAPow, $25.00
California Cool - typography map art print - customizable 8x10 - free shipping. $25.00, via Etsy.
La Jolla Cove feels like home
La Jolla Cove, Cove Feels, Cove Feelings
laguna beach
Laguna Beautiful, At The Beaches, Amazing Beautiful, Dreams Places, Favorite Places, Beaches Home, Laguna Beaches, Beautiful Sunsets, Beautiful Beaches
My favorite place in the whole wide world, Laguna Beach
laguna #Beautiful Beaches
Ready for some time at the beach <3 come on summer!
Laguna Beach, home to some of the most beautiful beaches in Orange County, California.
Amazingly beautiful...
laguna beach. def at the top of my dream places!!
Beautiful sunset
home sweet home
California... home of the brave
What can I say? I'm a California girl.
California dreaming
Cali street sign
california dreamin'
New Home, California Girls, Favorite Places, California Dreamin, California Home, Street Signs, California Dreams, Sweet Home, San Francisco