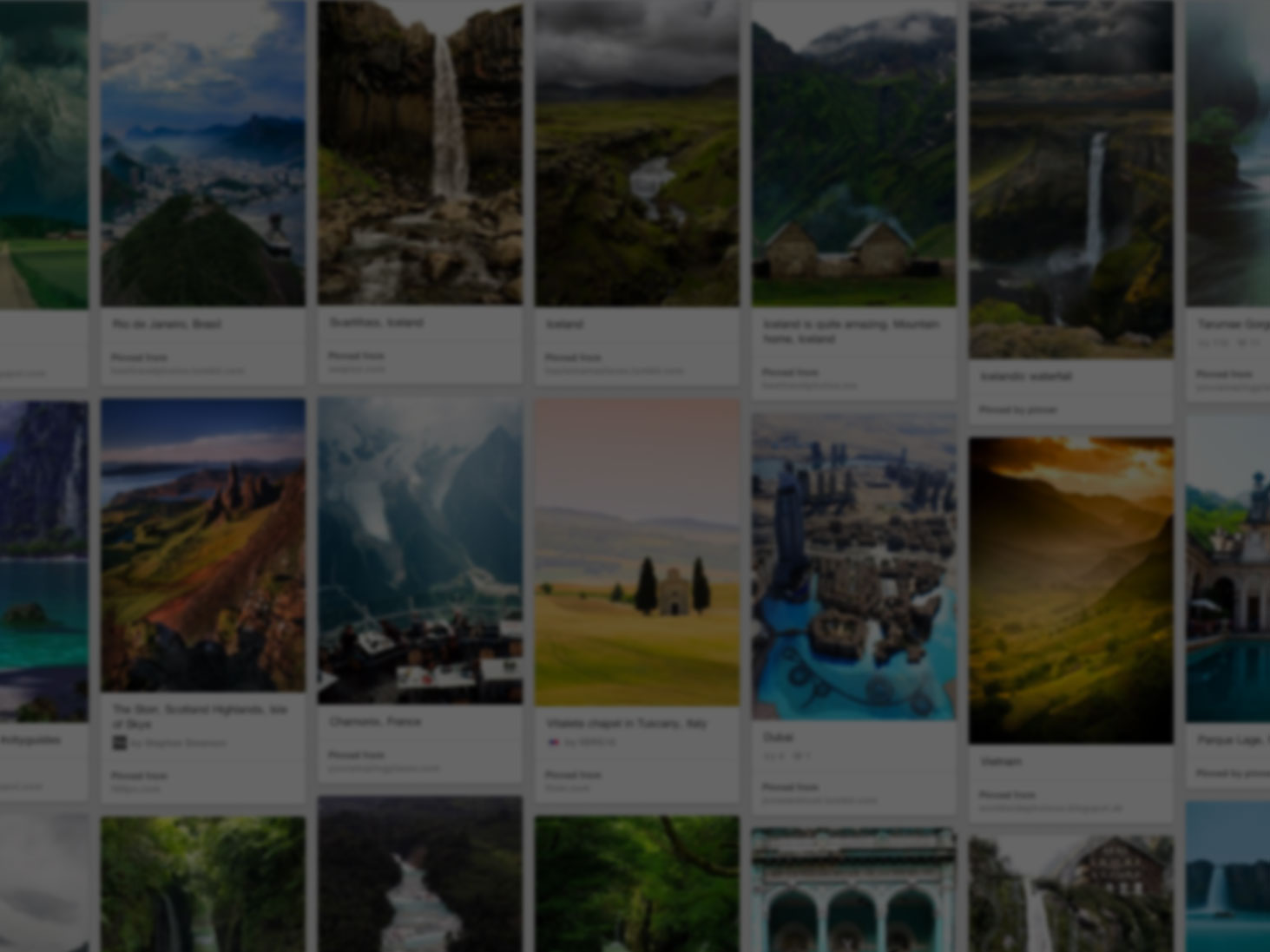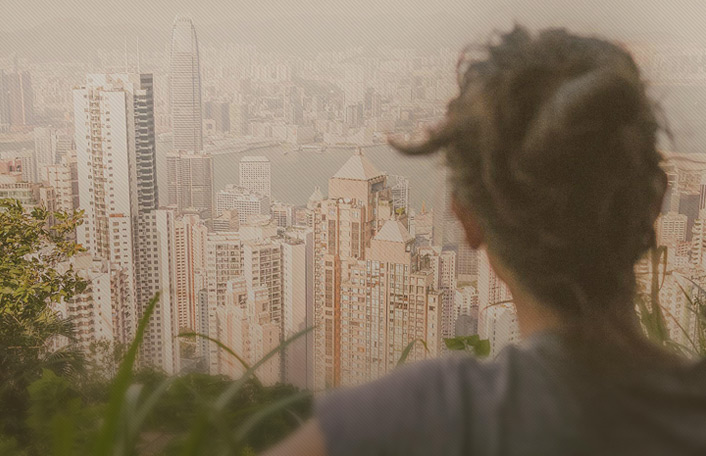 They used Pinterest to plan a dream trip
Join Pinterest to find all the things that inspire you.
50+
billion Pins
to explore
15
seconds to
sign up (free!)
Back to
Art and Photography
Art and Photography
hwoaaaaaarghoh my god I'm so sorry about your wall, i'll clean it up
Art Explo, Wall Art, The Artists, Skulls Art, Art Piece, Confetti Death, So Cool, Artists Skulls, Graffiti Artists
This sculpture is so cool and interesting. I love the use of colors that are splattered on the wall like throw up from the skeletons head. It gives the art piece a lot of life and it is so awesome to look at.
Confetti death by graffiti artist Typeo. Very cool.
Awesome wall art
Don't know the artist so please Comment if you do! This is amazing. Skull, art, colors, abstract, museum, exhibit
the light
Ralphwaldoemerson, Inspiration, Emerson Quotes, The Ocean, Mermaids, Ralph Waldo Emerson, Beauty, Wise Word, The Sea
Willow trees, lightening, the ocean, my family and friends laughing :) God's Beauty!!!
God's Handwriting #RalphWaldoEmerson #quotes #inspiration #beauty
. beauty. beautiful. Ralph Waldo Emerson quote
See? Under the sea is so carefree. (oh my gosh I AM a mermaid poet.)
mermaid | "Never lose an opportunity of seeing anything beautiful, for beauty is God's handwriting." -Ralph Waldo Emerson
wise words for sure #Emerson #quotes
TARDIS
Vincent Of Onofrio, The Doctors, The Tardis, Starry Night, Doctorwho, Vincent Vans Gogh, Doctors Who, Dr. Who, David Tennant
Dr. Who, Series 5: "When I was a little girl I had an imaginary friend, and when I grew up, he came back. He's called the Doctor. He comes from somewhere else. He's got a box called the TARDIS that's bigger on the inside and can travel anywhere in time and space. I ran away with him. And we've been running ever since." –Amy Pond (portrayed by Karen Gillan)
'Starry Night With TARDIS' or alternatively, 'Vincent Time Travels.' As soon as I saw Vincent and the Doctor I knew I had to make this. So I did. It's available here - http://www.redbubble.com/people/terrylightfoot/portfolio - as prints and shirts and whatnot. :-) #doctorwho
David Tennant and the TARDIS in Starry Night
Starry Night with Tardis , TerryLightfoot, Vincent Van Gogh. Doctor Who. The Doctor. The Tardis.
Amazing steadicam operator!
Bus Ooo, Schools Bus
I miss the bus Ooo
Coming Storm, Barley Field, Germany
Thunderstorms, Nature, Color, Vans Gogh, Waves, Summer Storms, Storms Clouds, Photography, Wheat Fields
Swirling Wheat Field in the Storm "…for amber waves of grain…"
Thunderstorm over a wheat field. Nature is rocking the color pallet.
'' Storm clouds brewing over a wheat field (via Katherine Bond) '' # Beautiful nature photography #
van gogh Thunderstorm over a wheat field
Amazing!!! Gives me Chills!!! <3 Photography / : Summer storms The quality of light intensifies the color.
Hare Prince by Merveillesenpapier on Etsy,
26000, Haring Prince, Bunnies Art, Merveillesenpapi, Bunnies Easter Alice, Fabulously Etsy, Bbbbbunnies Rabbits Harness, Fabulous Etsy, 260 00
Hand Art, Dalmatian
Paintings Art, Hands Paintings, Dogs, Body Paintings, Body Art, Handart, Dalmatians, Bodyart, Hands Art
HandArt 42
Dalmation Dog hand painting art
Body paint art.
Dalmatian The Following art is created by Mario Mariotti (1936-1997), an Italian artist from Florence, famous for his amazing hand painting art
dalmatian dog hand art
Dalmation - ✯ www.pinterest.com/WhoLoves/Body-Art ✯ #BodyArt
Dalmatian Human Body Art
.
Psychedelic Nature, Beautiful, Exploding Plastic, Songs Hye-Kyo, Artists Inspiration, Art Form, Plastic Inevitable, Water Wonder, Start Post
psychedelic nature
The Exploding Plastic Inevitable
Open
The Roads, Lost Highway, Blue, California, Buzz Lightyear, Awol, Scenic Roads, Open Roads, Roads Trips
In the words of Buzz Lightyear, "To infinity and beyond!"
nevver: Go Awol
ROAD TRIP THROUGH THE SHENANDOAH VALLEY
May the road rise up to meet you...
open road
Death Valley, California, USA
coup de blues
Germany
Famous Castles, Buckets Lists, Bavarian Alps, Disney Castles, Neuschwanstein Castles, Germany Castles, Place, Cinderella, Austria
Germany castle
Germany. Bucket list
Germany was beautiful, visiting the Bavarian Alps and the all the castles and towns were amazing.
This castle in Germany was the inspiration for Cinderella's castle in Disney World
Germany disney castle!
Neuschwanstein castle, Germany
Places to visit/revisit
Why not? ;) ~ Great Wall of China (Mutinayu)
Favorit Place, Favorite Places, Place I D
Pinned from
Uploaded by user
Winner 2011 BWPA
Photography Awards, Learning Photography, Blue Sea, Nature, Wildlife Photography, British Wildlife, Jelly Fish, Animal, Jellyfish
2011 British Wildlife Photography Award Winner This week we are looking at some great tips for photographing animals in their natural habitat. Stay tuned for more #inspiration! Learn more - www.fotoclasses.com #fotoclasses #learn #photography #online #inspiration #wildlife #tips #pinit #dslr #iphone #animals #natural #habitat
jelly fish
Jellyfish in the Blue Sea of Sula Sgeir, Scotland. Image © Richard Shucksmith, winner of the British Wildlife Photography Awards 2011.
abridged
Clouds, Favorit Place, Roads Bridges, Bays Area, Beauty Photography, Will, San Francisco, Covers Bridges, Heavens
forth road bridge in the fog
San Francisco - a hidden gem found beneath the fog.
Fog... bridge to heaven...
i <3 the bay area
cloud covered bridge