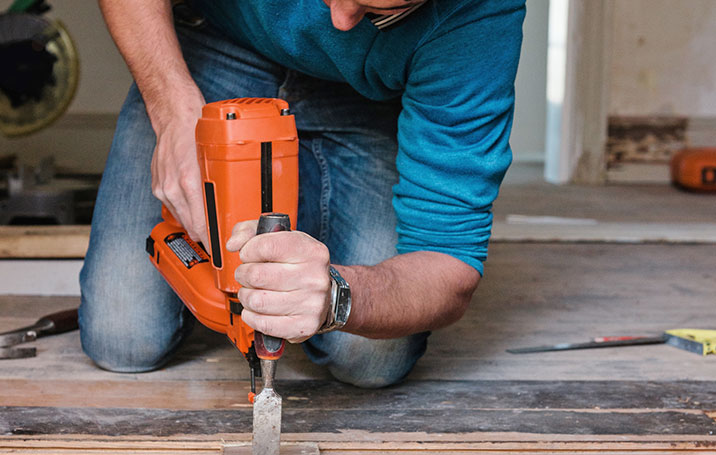 He used Pinterest to redo his floors
Join Pinterest to discover all the things that inspire you.
50+
billion Pins
to explore
15
seconds to
sign up (free!)
Isn't this Silver Daisies Petite Sterling Silver Ring just beautiful? We think it's the perfect ever day ring- understated and lovely!
Flower Rings, Daisies Petite, Daisies Rings, Petite Sterling, Silver Daisies, Sterling Silver Rings, Simple Rings Flowers, Rose Gold Rings, Flowers Rings
Flower ring
Isn't this Silver Daisies Petite Sterling Silver Ring just beautiful? We think it's the perfect ever day ring- understated and lovely! $28
Silver daisy ring
Tanzanite Rings by Aurum Design - love the violet coloring!
Gemstone Earrings, Diamonds Jewelry, Diamonds Bracelets, Diamonds Rings, Costumes Jewelry, Periwinkle Blue, Tanzanite Rings, White Diamonds, Gold Earrings
tanzanite and white diamond rings
Tanzanite rings - periwinkle blue
Blue and white diamonds #Jewelry #bracelet #necklace #rings #gold| http://jewelry466.blogspot.com
Blue and white diamonds #bracelet #gold
Periwinkle Blue and white diamonds
Andrea Stark
Floral Patterns, Floral Prints, Prints Patterns, Repeat Prints, Manuka Floral, Flowers Patterns, Wallpapers, Floral Repeat, Creative Inspiration
Pink Floral Pattern
floral print wallpaper
Andrea Stark flower pattern
patterns.quenalbertini: Manuka Floral Repeat Print by Andrea Stark / Behance
www.ablogmadeoflove.com #fashionblog #beautyblog #blog #blogging #ablogmadeoflove #fashion #beauty #lifestyle #print #pattern #flower #pink #flowers Andrea Stark Flower Print
Andrea Stark #creative #inspiration #pattern #design #roses
Manuka Floral Print

by Andrea Stark
japanese sweets
Jello Shots, Japan Teas Ceremonies, Candies, Japan Art, Japan Deserts, Food Design, Japan Sweets, Japanese Sweets, Bright Colors
Wagashi: small japanese sweets used in Chanoyù, the tea ceremony, a very old traditional japanese art deriving from buddists monks ceremony #food #design - Carefully selected by GORGONIA www.gorgonia.it
Jello shots
Japanese Candy via I'M REVOLTING
Japanese sweets - I love the jewel-like appearance and bright colors
refelction
Italy Dreams, Crushes Cul, Venice Reflection, Color, Dreams Catcher, Art, Venice Italy, Photo, Beautiful Reflection
Photo color
Beautiful Reflection in Venice, Italy.
Venice, Italy #Dream Catchers
Venice reflection
Crush Cul de Sac
Venice- art everywhere you look
Reflections of Venice, Italy. I love the colors
Fabric wrapped styrofoam wall art
Wall Decor, Art Crafts, Bright Green, Fabrics Wraps, Diy Wall Art, Diywallart, Styrofoam Wall Art, Wraps Styrofoam, Fabrics Wall
Love this idea but might do it with squares and different fabric. wall art craft - pin and glue fabric around foam boards, attach sawtooth hanger in back. what is nice is that you can change the fabric to change things up!
Bright Green Leaf Wall Art- fabric wrapped styrofoam
DIY wall art made with Pottery Barn bed linens – on sale now | Crafts 'n Coffee
I love this vibrant Marimekko fabric. This is such a smart way to make wall art -- it takes just a small amount of an expensive fabric to make a BIG impact. Foam + Fabric Wall Art. #DIYWallArt
Fabric wrapped styrofoam wall art...another good fabric wall idea
Fabric wrapped styrofoam for wall decor.
flower zentangle pattern
Doodles Flowers, Flowers Patterns, Color, Art, Flowers Doodles, Flowers Ideas, Dandelions, Flowers Zentangle, Zentangle Patterns
flower zentangle pattern Same idea. Wall art= kitchen theme
K - Flower doodles in color. I could DO this!
From My Imagination- Puffballs- Print. Cool doodle flower pattern, like alliums.
FLOWER IDEAS - flowers
dandelions! | #illustrator #illustration #art #color #paint #ilustração #arte #sketch #sketchbook #rough #wip #cartoon #henna #hena #mehendi #mehndi #indian #turkish #arabic #draw #drawing #hands # foot #feet #body #art #arte #artist #tattoo #bridal #wedding #love #beautiful #pic #picutre #photo #photography #foto #fotografia #detail #doodle #bw #black #white #bronze #red #color
painted rocks
Rocks Ideas, Paintings Rocks, Paintings Stones, Colors, Rockart, Gardens Art, Polymer Clay, Ceramics Sculpture, Rocks Art
painted rocks >>>or polymer clay!
Ceramic Sculpture
More Painted Rock Ideas
Garden Art - painted rocks - love the color combos and style of painting
Colorful Painted Stone Ideas
Eye catching painted rocks / rock art
Simple bird art
Bird Paintings, Acrylic Paintings, Birds Art, Watercolor Bird, Art Prints, Matte Adrian, Bird Art, Simple Birds Paintings, Acrylics Paintings
10 x 8 bird art print. $30.00, via Etsy, by Mincingmockingbird
Matt Adrian - Giclée print made from my original acrylic painting
watercolor bird
:: Matt Adrian :: bird painting
Anu Tuominen's Crochet Potholder Installation
Wall Art, Wallart, Crochet Potholders, Pots Holders, Glasses Art, Yarns Bombs, Anutuominen, Art Projects, Anu Tuominen
crochet potholders AnuTuominen
Crochet wallart - these are so pretty, think three is enough though!
Yarn bomb Consortium - help knit for a global art project
That's a lot of pot holders! Anu Tuominen's crochet potholder installation via Things Bright
glass art
Anu Tuominen - an array of crocheted pot holders as wall art
landscape
Watercolor Techniques, Texture Lessons, Texture Landscapes, Landscapes Texture, Painting Paper, Watercolors Techniques, Painting Techniques, Paper Landscapes, Watery Blue
Watery Blue, watercolor techniques, overlapping and value
watercolor techniques. This is a fun project! 3rd landscape. texture. pattern.
texture landscape
landscape various painting techniques
texture lesson?
painted paper landscape

by TnTedE
winter tree
Auction Art, Winter Trees, Watercolor Paintings Salts, Trees Paintings, Winter Paintings, Tissue Paper, Watercolor Trees, Watercolor Paintings Sharpie, Winter Watercolor
winter tree painting
Winter Watercolor | Michael F. Brown
auction art - winter painting
Mixed Media Winter Painting: mod podge tissue paper onto canvas, let dry, sharpie the tree, acrylic paint for snow in branch crevices.