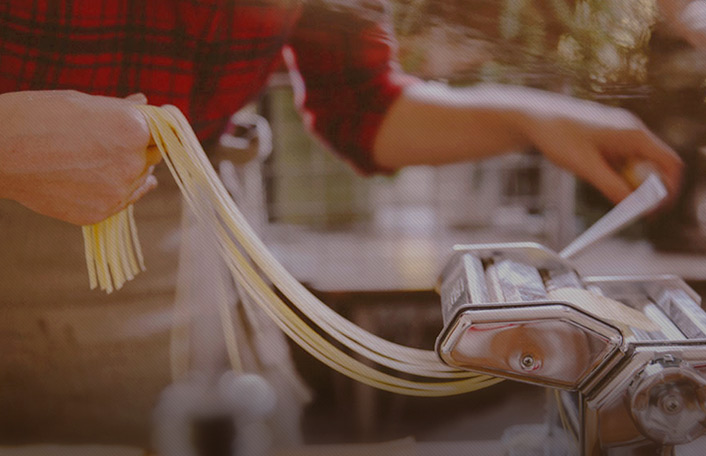 Welcome to Pinterest!
Join Pinterest to find (and save!) all the things that inspire you.
50+
billion Pins
to explore
15
seconds to
sign up (free!)
beautiful local
Holidays Events, Courtyards Receptions, Brick, Southern Wedding Receptions, Peonies Centerpieces, Courtyards Wedding, Vital Photo, Pink Peonies, Beautiful Courtyards
beautiful courtyard wedding
beautiful courtyard reception with pink peony centerpieces | Vitalic Photo
Whitewashed brick
beautiful courtyard reception #Thanksgiving #holiday event| http://holidays-events-krista.blogspot.com
Chocolate Chip Cookie Dough Cupcake
Cookie Dough Cupcakes, Fun Recipes, Cookies Dough Cupcakes, Chocolate Chips, Chocolates Chips Cookies, Tasti Recipes, Sweet Tooth, Chocolate Chip Cookie, Cupcakes Rosa-Choqu
Chocolate Chip Cookie Dough Cupcakes! Looks dangerous for those with a sweet tooth!
Summer 2012 wedding trends.
Diy Ideas, Wedding Plans, Wedding Favors, Wedding Planning, Lobsters Lollipops, Lobsters Baking, Places Cards, Diy Wedding, Bridal Shower Favors
DIY Weddings: 6 Easy DIY Wedding Ideas - DIY Ideas & Budget Weddings | The Knot
Lobster Lollipop Bridal Shower Favors
Lobster lollipops for a casual lobster bake wedding. #JoesCrabShack
Good idea! 2 for 1: Use the wedding favors as place cards DIY Weddings: 6 Easy DIY Wedding IdeasTheKnot.com -
♥ it
Storybook Inspiration, Book Wedding, Stories Book, Inspiration Photos, Cute Ideas, Photos Shoots, Photo Backdrops, Photos Backdrops, Wedding Fun
photo backdrop
Cute idea!!!
wedding fun
Story book wedding...
storybook inspired photo shoot styled by Very Merry Events, Tinywater Photography
/
Bucketlist, Buckets Lists, Dreams, Cupcakes, Tiffany Blue, Proposal, Propo Ideas, Future Husband, Wedding Rings
Bucketlist, Buckets Lists, Cupcakes, Tiffany Blue, Future Husband, Before I Die, Propos Ideas, Engagement Ring, Wedding Rings
I used to dream of a cupcake proposal
So glad our venue is allowing us to have sparklers!
Photos Ideas, Cute Ideas, Sparklers Send, Sparklers Pictures, Wedding With Sparklers, Wedding Sparklers, Sparklers At Wedding, Night Wedding, Sparklers Kisses
we'll be having a sparkler send off :)
sparkler kiss
Cute Wedding Photo Ideas
A beautiful sparkler picture where you can't see what's in the background :-) perfect for an ugly parking lot?
Must have sparklers at wedding reception!
Such a cute idea for a night wedding
really want a night time wedding with sparklers and candle lanterns :)
Love wedding sparklers!!
just bought my wish lanterns today! Can't wait to let them go at the end of the wedding!!!!
Ideas, Dreams, Paper Lanterns, Chinese Lanterns, Future, Weddings, Sky Lanterns, Floating Lanterns, Photo
Love the idea of releasing paper lanterns at a wedding
I am obsessed with Tangled, and I LOOOOOOOOOOVE this idea so much! I want the floating lanterns to be apart of the proposal, the engagement photos, and the wedding! <3
wedding Chinese lanterns, I love this idea. I mean look how amazing this photo turned out!!
This is a neat idea for our future wedding, floating lights. I like it and I LOVE YOU TAYLOR AND ONLY YOU FOREVER AND EVER AND EVER AND EVER. I can't wait to snuggle you and kiss you for hours every night and plan our future together. I love you so much my soul mate snuggly boo boo.❤️❤️
Sky Lantern wedding send off! - Unique wedding send off ideas! Create your dream #wedding and meet industry experts at the upcoming @rockymtnbridal show in Denver January 11, 2015. #RockyMtnBridalShow #weddingsendoffideas #weddings #weddingideas
Tissue Rosette Kissing Balls
Crepes Paper Rose, Idea, Kiss Ball, Crepes Paper Flowers, Tissue Paper Rose, Rose Ball, Valentines Day, Crepe Paper, Paper Rosette
Tissue paper rose balls, what a great idea :) So easy (when you know how), be nice on a wrapped present :)
Crepe Paper Rosette Kissing Balls- use this idea to make a heart wreath
Crepe Paper Roses tutorial - Rosette Kissing Balls, cute idea
Crepe Paper Flower Ball. Valentines Days Ideas #Valentines, #pinsland, https://apps.facebook.com/yangutu
Crepe paper rosette kissing ball, felt rose ball and snowman ball.
DIY crepe paper roses. i need to make these for valentines day! super easy & inexpensive too. Even I can make these adorable kissing balls!
DIY Bridal Bouquets
Rose, Flowers Bouquets, Bridal Bouquets, Diy Bouquets, Floral Bouquets, Flowers Ideas, Bouquets Flowers, Diy Bridal, Diy Wedding Bouquets
DIY Bridal Bouquets. Sounds way better than buying floral bouquets!
Considering buying roses in bulk and making my own bouquets... DIY Bouquets: Flower Ideas~The Basics. Step by step instructions for bouquets, centerpieces and boutonnieres.
DIY bridal bouquet... I'm thinking red roses with a few white ones scattered within and some black accents
DIY wedding bouquet - If you want a flower bouquet and want to save a ton of cash, seriously consider doing this or having a friend/family member do it for you. I totally did this for my wedding and made one for my sister/MOH too. SO EASY. And cheap. And it looked gorgeous and I had exactly what I wanted.
DIY Bridal Bouquets : DIY Wedding. #flowers #bouquet #DIY
DIY Bouquets: Flower Ideas